When evaluating an existing elevated platform's suitability for a different application it's important to first engage a qualified structural engineer to assess the industrial mezzanine and confirm its design load will accommodate for the new purpose.
Key Flooring Considerations When Updating an Existing Industrial Mezzanine System
Article from | ResinDek
The industrial mezzanine systems market is poised for growth, as warehouses, distribution centers, and manufacturing facilities increasingly look up to gain more usable space within their existing footprint. With huge demand for a limited supply of available industrial real estate, exacerbated by shortages of construction materials (and the rising costs of both), it makes more sense financially to build up with an elevated work platform, rather than out with a facility expansion.
The quickly growing e-commerce industry, prompted by the global impact of COVID-19, is also contributing to increased interest in industrial mezzanine systems. Global research firm Fortune Business Insights predicts the market will expand at a compound annual growth rate (CAGR) of 4.8%. At that pace, the industrial mezzanine systems market will increase from its 2021 size of $7.32 billion to $10.14 billion by 2028.
Not only are industrial facility owners and operators looking for additional square footage, but they're also implementing more automated solutions to help their existing employees' productivity and efficiency. These include autonomous mobile robots (AMRs) and automatic guided vehicles (AGVs). To function effectively on elevated platforms and mezzanines, these technologies require specific floor surface characteristics. That's why, when considering an overhead workspace, it's important to pay close attention to the mezzanine floor details.
Currently, an estimated 20% to 30% of existing buildings have industrial mezzanine systems. These likely only require an update or retrofit to ensure the optimal flooring for a new application. Conversely, the remaining industrial facilities without a mezzanine are looking at a new construction project. Each scenario requires a different set of considerations when assessing the options for mezzanine decking materials.
Flooring Considerations When Updating an Existing Mezzanine
When evaluating an existing elevated platform's suitability for a different application — such as transitioning from static storage to AMR- or AGV-assisted dynamic picking with associates to fill orders — it's important to first engage a qualified structural engineer to assess the industrial mezzanine and confirm its design load will accommodate for the new purpose. Then, it's time to consider the flooring.
Some operations are using plywood as their current flooring material or are considering using it in place of — or laid over — the current surface. However, there can be several drawbacks to plywood. Because it is made of thin layers of wood that have been patched and glued together, the sheets are prone to warping, splintering, and delamination — increasing the potential of injuries to associates. This occurs most often in applications where the plywood is passed over repeatedly by wheeled loads on carts or pallet jacks. Further, depending on the material grade, the surface may or may not be smooth, which prohibits consistent operation of AMRs and AGVs. Finally, plywood is highly susceptible to stains and water damage.
Facilities with bar grate decking on an existing mezzanine also risk higher degrees of fatigue among their workers due to the unforgiving nature of the material. It can also be difficult — and noisy — to manually roll carts or pallet jacks over it. Further, bar grate decking's variegated surface is not ideal for AMR and AGV navigation, and its openings increase the chance of items falling through it to the floor below — possibly striking equipment or personnel.
As an alternative, ResinDek® engineered flooring can replace plywood or can be installed directly on top of bar grate decking. Offered in a variety of thicknesses, densities, surface coatings and finishes, these composite engineered wood panels are an ideal retrofit for an existing industrial mezzanine system.
Flooring Considerations When Adding a New Mezzanine
For operations that intend to build a new elevated work platform in an existing facility, the two primary choices are pre-fabricated industrial mezzanine systems with composite engineered wood flooring (such as ResinDek) or concrete. To determine the optimal new construction solution, there are an entirely different set of considerations.
First is the degree of disruption to current operations. It is extremely difficult to construct a mezzanine from concrete inside a fully enclosed, finished building — particularly one in which people are currently working — as it requires building forms and pumping the concrete through the facility via a hose. Assembling a pre-fabricated industrial mezzanine system from steel with ResinDek flooring is far less likely to impede workflows as it can be installed much faster than concrete — which also requires time to dry and cure.
Second, concrete mezzanines require significantly larger footings to support the load of the concrete flooring itself. These take up more square footage within the operation — which is contrary to the goal of adding a mezzanine to create more usable space. ResinDek panels are up to 90% lighter than concrete, therefore requiring less steel in the support structure and fewer, smaller footings. Likewise, pre-fabricated industrial mezzanine systems can be easily expanded, disassembled, and relocated if necessary.
Third, concrete floors frequently have uneven surfaces, cracks, and spalling that can significantly hamper the function and productivity of AGVs and AMRs. In contrast, ResinDek floors offer several key attributes that ensure the success of these automated technologies: high capacity, proper coefficient of friction, superior abrasion resistance, consistent levelness, high durability, minimal gloss, and optimal color.
Fourth, concrete industrial mezzanine systems are less ergonomic for workers, generating a 7.8% increase in tibial shock than ResinDek panels. This contributes to employee fatigue, increasing the risk of errors, work injuries, and insurance claims.
Finally, independent cost comparison studies have shown that industrial mezzanine systems built with ResinDek floors are up to 34% less expensive than concrete. This is due to savings in both construction time and materials.
Thinking of updating your current industrial mezzanine system or building a new one? Before you do, contact Cornerstone Specialty Wood Products for more information or a mezzanine floor quote. We'll be happy to help guide you through the evaluation process.
The content & opinions in this article are the author's and do not necessarily represent the views of ManufacturingTomorrow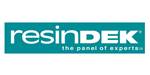 ResinDek / Cornerstone Specialty Wood Products
At Cornerstone Specialty Wood Products®, we know and understand the importance of having the right flooring product for the right application. That's why we offer a variety of ResinDek panels in different thicknesses, densities, and with different surface finishes. Since 1994, ResinDek flooring panels have been installed in distribution centers, warehouses, manufacturing plants, and cold storage facilities for major corporations worldwide. The intent of Cornerstone Specialty Wood Products then and now is "We don't just make better mezzanine floors…We make mezzanine floors better". We strive to provide solutions that improve the ergonomics in work environments, reduce environmental impacts, and bring significant value to the professionals in many different industries.
Other Articles
One of the best ways today to improve business efficiency is through the use of warehouse robots. And while planning is underway to adopt warehouse robots, it's important to consider the most ideal flooring.
On the surface, anti-static sounds like the right choice. Anti-static means no static, right? Not quite. Read on to learn the key differences between anti-static flooring and electrostatic dissipative (ESD) flooring.
---
Comments (0)
This post does not have any comments. Be the first to leave a comment below.
---
Post A Comment
You must be logged in before you can post a comment. Login now.
Featured Product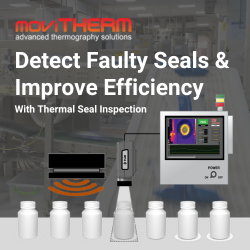 MoviTHERM's Thermal Seal Inspection (TSI) solution provides precise and reliable detection of defects in a variety of packaging types, including pouches, bags, blister packs, bottle caps, and more. By detecting defects in your packages, the TSI solution helps increase efficiency in your production line and ensures top-quality packaging is delivered to your customers every time. With state-of-the-art technology and an experienced team, MoviTHERM is dedicated to delivering accurate inspection solutions and peace of mind to its clients. Contact MoviTHERM today to learn more about their thermal seal inspection solution.