The DataXchange machine monitoring software solution eliminates manual, labor-intensive processes to give manufacturers instant views and alerts about their equipment on the floor to make quick, informed decisions.

Q&A with | Shop Floor Automations (SFA)
Tell us about your company.
I founded Shop Floor Automations (SFA) in San Diego, California in 1998 solely distributing the Predator Software Mfg Software Line on the West Coast and grew the business to cover the complete United States. Today Predator is one of many automation tools, including machine monitoring software leveraging IIoT technology and CNC hardware solutions, along with world-class service that make up SFA's full offering as a complete manufacturing integrator to help operations improve productivity - and the bottom line.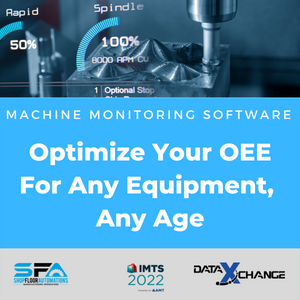 Your company will be exhibiting at IMTS, what is it that makes this an important event for your company?
We're excited to be a part of such a distingushed event! IMTS gives SFA one of the world's prominent stages for introducing and selling manufacturing technology, such as the DataXchange machine monitoring solution. But IMTS also gives us a platform to connect with manufacturing industry leaders to partner on new digital transformation intitiatives.
What makes your booth a must visit for IMTS Attendees?
We know that attendees are largely seeking automation to soften the impact of the worker shortage. The DataXchange machine monitoring software solution eliminates manual, labor-intensive processes to give manufacturers instant views and alerts about their equipment on the floor to make quick, informed decisions. This technology also removes the guesswork of Overall Equipment Effectiveness (OEE), so you can establish your baseline and track it for ongoing improvement opportunities.
IMTS has many educational sessions, forums & Demo's, is your company involved in any of them this year?
The Shop Floor Automations booth, in the East Building, Level 3, 133240, will be holding its own demonstrations of machine monitoring software. In addition, we're happy to provide videos and literature to anyone who wants to learn more about monitoring their own plant equipment and its expected Return on Investment (ROI).
When you get a chance to walk the exhibit hall floor yourself, what is it you will be most interested to see? Any educational sessions, pavilions etc. you plan on attending?
Of course we have a special interest in the Controls & CAD-CAM pavilion, but we're also looking forward to seeing the latest and greatest in Abrasive Machining/Sawing/Finishing, Metal Removal and Fabricating & Lasers.
The factory floor is undertaking rapid advancements, be it automation, robotics, machine vision or data. Automation Technology is a huge part for many manufacturers, give us an idea on how your company and product is being utilized now in the smart factory.
As a top distributor of the Scytec DataXhange machine monitoring solution, we're excited to share its new integration with CGTech's VERICUT® to offer a CNC digital twins application to help manufacturers identify the presence of variances before production begins on the floor, so non-conformances and rework can be minimized, if not wholly eliminated. Machines monitored by DataXchange transmit setup information to compare with VERICUT's Machine Configuration (VMC) for accuracy verification. Any differences between machine values and simulation values are then updated in the VERICUT simulation to ensure only the intended result. By rerunning the simulation with values from the machine, it's possible to check that there are no new problems or unexpected errors related to the machine setup to give manufacturers confidence in the quality of their production.
Give us your thoughts on what the future holds for manufacturers and automation technology.
We see manufacturing shifting from a people-strained to a people-enabled industry, where skilled workers are receiving intelligent assistance from automation technology to allow them to have the freedom to focus on activities that have the greatest effect on the company. Guesswork, anecdotal evidence and bias is quickly becoming a thing of the past as data becomes more reliable, consistent and, most importantly, actionable to drive smart decision-making on the floor.
The content & opinions in this article are the author's and do not necessarily represent the views of ManufacturingTomorrow
---
Comments (0)
This post does not have any comments. Be the first to leave a comment below.
---
Post A Comment
You must be logged in before you can post a comment. Login now.
Featured Product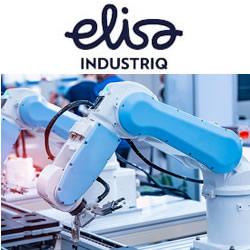 Providing a functional layer between Enterprise Resource Planning (ERP) and process control systems, Manufacturing Operations Management (MOM) gives decision-makers the information they need to make the plant floor more efficient and production fully optimised. MOM offers immediate benefits ranging from quality and productivity gains to compliance improvement and cost reductions that impact your strategic business outcome. The largest benefit deriving from MOM comes from having visibility into your manufacturing performance and capabilities across the organisation and supplier network. It is a critical technology linking manufacturing operations, suppliers, customers, and supply chain processes. Our solution has been helping manufacturers in a wide range of industries and it can be tailored to the individual needs of your production.