You will find permanent magnet motors in any number of appliances in your daily life, from toothbrushes to mobility solutions; but what exactly are they and what are their advantages?
Key Advantages Of Permanent Magnet Motors
Article from | Parvalux
You will find permanent magnet motors in any number of appliances in your daily life, from toothbrushes to mobility solutions; but what exactly are they and what are their advantages? In this article, we will focus on PMDC motors, which are the most common type of permanent magnet motor. As trusted manufacturers of motors for 75 years, Parvalux PMDC motors are specified by manufacturers in a huge range of industries.
What is a PMDC Motor?
Like an AC motor, a permanent magnet motor uses electromagnetism to generate torque. PMDC motors have permanent magnets in the stator that provide the magnetic field needed to make it function. This is an alternative to traditional brushed or brushless DC motor, where the magnetic field is created in the stator windings..
As the magnets are fixed in a permanent magnet motor, you cannot control the magnetic field strength externally. This means that you are likely to find PMDC motors in applications where the speed doesn't need to be controlled. This being said, control can be achieved by controlling armature voltage, so they are not necessarily excluded from use in industries where speed and torque need to vary.
They are an excellent choice for products in the leisure and healthcare industries because PMDC motors offer an impressive output and are high performance, despite being generally smaller than other motors.
Advantages of PMDC Motors
Smaller in size – As mentioned above, PMDC motors are generally smaller than other motors, but this doesn't mean they are less useful. In fact, they are perfect for small applications such as windshield wipers, air conditioning units and even electric toothbrushes. This also helps with portability, making them easy to transport globally.
Use in multiple applications – Permanent magnet motors can be used in a variety of industries because they can be designed to meet a number of needs, such as size and power. You are just as likely to find a PMDC motor in a computer drive, as you are in a child's toy.
High starting torque – Like other DC motors, PM motors have a high start-up power, making them perfect for a variety of industries. Despite a lower speed, these motors are still very reliable and when combined with one of our gearboxes they create the ultimate geared motor solution.
Cost-Effective – Due to their smaller size and lack of field windings, permanent magnet motors are a reliable and cheaper option for your application. At Parvalux, we can create a custom solution for your application, ensuring you have a long-lasting motor that works to your precise specification.
Depending on whether you are using it as a motor-only or in combination with a gearbox, any Parvalux permanent magnet DC motor can be built to fit your power requirements.
Learn more about Parvalux electric motors by getting in touch here: Your local contact – Parvalux
The content & opinions in this article are the author's and do not necessarily represent the views of ManufacturingTomorrow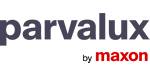 Parvalux Electric Motors Ltd
Parvalux is a leading global manufacturer of geared motor solutions with over 70 years' experience in creating the perfect combination of motor and gearbox to match the customer's application. Whilst we offer thousands of standard options we can easily customize any motor or gearbox to meet your exact requirements at no or minimal extra cost. Our design team can work closely with your own to optimize your solution for your application helping you to secure a genuine competitive advantage in your market. Our products are found in hundreds of applications but we are particularly strong in healthcare, leisure, mobility, transport, and a diverse range of industrial applications.
Other Articles
It's crucial to prioritize data management before jumping into implementing analytics. Because different departments and processes produce different data types, a common data language is a good place to start to help structure the data and break down silos.
The 6S Lean Management System is a six-step process devised by Toyota Production Systems in the late 1940s. It was used to help them streamline their production with less waste than competitive brands, as well as improving their performance and quality.
A customised gearbox not only increases the life-span of existing hardware, but it can be designed to evolve and develop alongside the needs and goals of the business.
---
Comments (0)
This post does not have any comments. Be the first to leave a comment below.
---
Post A Comment
You must be logged in before you can post a comment. Login now.
Featured Product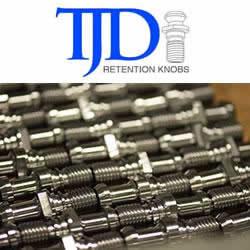 Our retention knobs are manufactured above international standards or to machine builder specifications. Retention knobs are manufactured utilizing AMS-6274/AISI-8620 alloy steel drawn in the United States. Threads are single-pointed on our lathes while manufacturing all other retention knob features to ensure high concentricity. Our process ensures that our threads are balanced (lead in/lead out at 180 degrees.) Each retention knob is carburized (hardened) to 58-62HRC, and case depth is .020-.030. Core hardness 40HRC. Each retention knob is coated utilizing a hot black oxide coating to military specifications. Our retention knobs are 100% covered in black oxide to prevent rust. All retention knob surfaces (not just mating surfaces) have a precision finish of 32 RMA micro or better: ISO grade 6N. Each retention knob is magnetic particle tested and tested at 2.5 times the pulling force of the drawbar. Certifications are maintained for each step in the manufacturing process for traceability.