Manufactures that are able to focus in with laser precision on developing and maintaining a robust continuous improvement process will keep their competitive edge.
What Continuous Improvement Looks Like in Manufacturing
Alex Navarro | Performance Solutions by Milliken
There is no doubt that manufacturers, on a global level, are dealing with unprecedented challenges. While many of the challenges are due to external forces such as inflation, supply chain constraints and availability of personnel resources, there are opportunities that can be discovered, reinforced and sustained by focusing keenly upon the things that you do, or should be doing, daily to ensure continuous improvement in manufacturing.
What Continuous Improvement Looks Like in Manufacturing
More than ever, manufacturers need to be driving improvement by providing better quality product faster to their customers while reducing costs, increasing ROI, and maintaining a safe workplace. Manufactures that are able to focus in with laser precision on developing and maintaining a robust continuous improvement process that contains a daily management system and genuinely engages people as "problem solvers" at all levels of the organization with a keen focus upon eliminating losses, overcoming inefficiencies, and fostering a will keep their competitive edge. Those that don't, invariably, will not.
Continuous improvement and its derivative from kaizen practices
Kaizen is a Japanese word that, literally translated, means improvement. Kaizen is an approach that encourages an entire organization to work together to achieve better results. It believes that change comes in small improvements instead of big, drastic moments. Kaizen's aim is to improve standardized processes and eliminate waste. By eliminating waste, not only can you achieve a more efficient workflow, but also reduce costs and enhance customer value.
Continuous improvement is a result of Kaizen. Continuous improvement means ongoing positive change to all areas of the organization and, when effectively applied, is a constant effort that changes the way people work, think, and interact to enhance processes and strengthen capabilities across the board. As with Kaizen, the individual changes are small but compound to significant gains without the expense or risk of implementing big changes all at once. The ability and authority to implement improvements should stay with the people closest to the work, therefore empowering employees and providing support by leadership to attain the best possible results.
Performance Solutions by Milliken effectively combines these elements to equip organizations and people with the knowledge, tools, and ability to move toward world-class operational and safety excellence.
Ways to implement Continuous Improvement within a business
Excellence can be found through the application of continuous improvement principles on a daily basis. Continuous improvement can be attained through the following steps:
Alignment
All levels of the organization must be clearly aligned with a united vision, strategy, goals and objectives so everyone is clear on how they will contribute to "winning" and are all moving in the same direction with purpose and clarity.
Situational/Gap Analysis, Prioritization
Identification of gaps (where you are and where you want to be). Do we need to reduce injuries or equipment downtime? Do we need to increase quality or yield? If so, these gaps are clearly identified, prioritized and actioned in order to eliminate or improve.
Education & Planning
Provide the necessary continuous improvement knowledge and tools for people and teams to utilize such as DMAIC methodology and 5 WHY analysis to define opportunities, identify root causes and implement improvements in operations, equipment and safety that will be sustainable for the long term.
Deploy continuous improvement methodologies and tools
Apply continuous improvement methodologies & tools learned by the people and teams, such as Value Stream Mapping, DMAIC and Residual Risk Reduction to manage projects and activities with a keen eye on "hidden losses" that are just waiting to be discovered in the plant.
Monitor, Audit & Verify
Inspect what you expect through audits, shift hand-offs, GEMBA and Waste Walks on the production floor to ensure all levels of the organization are actively engaged in the sustainment of goals and attainment of key performance indicators (KPIs).
Review, Improve & Celebrate
It's important to not only review and improve but to celebrate the accomplishments of people and teams to continue the cycle of continuous improvement
Creating and Implementing Standard Work
Taiichi Ohno, considered the father of the Toyota Production System (TPS) which inspired Lean Manufacturing in the United States said, "Without standard work, there is no kaizen." At its core, standard work is simply a repeatable sequence of steps that ensure a consistent outcome of a given process every single time. When we apply and document standard work in all levels of the organization, we prevent variation (which is the enemy of efficiency) and ensure people do the right thing, the right way, every single time.
Does your organization have standard work? Here's a checklist to identify where standard work should be applied and the associated benefit at each level:
Operators
Standard work tasks to create value for the customer
Supervisors
Standard work to support the creation of value (for who? Associate/organization/customer?)
Managers
Standard work to review and support the performance
The Impact of Continuous Improvement in Manufacturing
The corps of Performance Solutions by Milliken practitioners is made up of highly skilled, experienced and, in many cases, multi-lingual professionals. As a Performance Solutions by Milliken practitioner myself, I've been a part of teaching, coaching and mentoring people and teams in all aspects of continuous improvement, operational excellence, and world-class safety. In one memorable instance, a manufacturing plant in the United States with a 90% Spanish speaking workforce was educated and empowered to learn, lead and leverage Milliken's safety and operational excellence processes. They went from having over 10 recordable injuries per year to zero in less than 12 months. The associates not only felt ownership over the safety process, but they also felt valued and were inspired to make remarkable improvements in all areas of the plant with a focus on Zero Loss Thinking (ZLT)/Zero Loss Harm. Their dedicated efforts culminated in the plant being recognized by the Occupational Safety and Health Administration (OSHA) as the pinnacle of safety and, as a result, were awarded the highly prestigious OHSA Voluntary Protection Program (VPP) Award. In a myriad of other cases, associates have worked alongside supervisors and managers to consistently apply a wide range of continuous improvement methodologies, tools, and techniques to reduce or eliminate waste, reduce downtime, elevate OEE, improve quality and increase ROI time and time again.
If your organization is ready to begin their journey towards continuous improvement and excellence, contact Performance Solutions by Milliken or experience our virtual tour to learn more.
The content & opinions in this article are the author's and do not necessarily represent the views of ManufacturingTomorrow
---
Comments (0)
This post does not have any comments. Be the first to leave a comment below.
---
Post A Comment
You must be logged in before you can post a comment. Login now.
Featured Product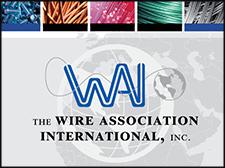 The Wire Association International (WAI), Inc., founded in 1930, is a worldwide technical society for wire and cable industry professionals. Based in Madison, Connecticut, USA, WAI collects and shares technical, manufacturing, and general business information to the ferrous, nonferrous, electrical, fiber optic, and fastener segments of the wire and cable industry. WAI hosts trade expositions, technical conferences, and educational programs.