Manufacturing

Marketing Partner
---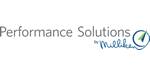 Performance Solutions by Milliken
Performance Solutions by Milliken (PSbyM) brings a unique, Practitioner-based value proposition to its clients and has built a record of helping companies achieve substantial and sustainable improvements in their operations and safety efforts. This approach helps companies empower employees by working side-by-side to establish a culture of continuous improvement and drive breakthroughs. PSbyM currently serves clients in more than 100 locations in 28 countries across a wide range of industry sectors.
---
Mailing Address:
920 Milliken Road,
Spartanburg, SC 29303
United States of America
Tel: 855.462.5630
Fax:
Email: solutions@milliken.com
Website: https://performancesolutionsbymilliken.com/
Company Category: Design & Development
Geographic Region: USA - South East
Company Sector: Manufacturing
Keywords: operations, safety, processes
Partner Status: Marketing Partner
---
Products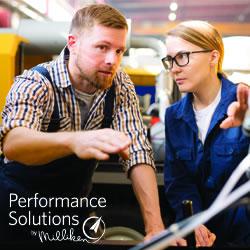 Performance Solutions by Milliken is a dedicated consulting and training group that helps guide businesses toward success. From supply chain, to operations and safety, we're dedicated to developing sustainable results for our clients through the implementation of a holistic operating system. We believe engaging all associates in the process will systematically transform your company to create efficiency, uncover hidden capacity, and generate long-term gains. Are you ready to reinvent your operations and transform your organization? Let's get started.
---
---
White Papers
WEBINAR: 9 PRINCIPLES FOR A SUSTAINABLE HEALTH AND SAFETY PROCESS
The Safety and Health of all employees should be every company's number 1 priority. Organizations should strive to ensure that every employee has a safe and healthy work environment. However, in these uncertain times achieving the right balance between healthy lives and a healthy/safe work environment has never been so challenging for leaders. At Milliken, we have learned how to lead differently. We've learned you must build trust between employees and management so that health and safety becomes something we can all own and improve together, sustainably. Building stronger EHS processes together teaches us the importance of care and collaboration and gives us the confidence to understand and manage our risks. This approach brings health and safety improvements AND financial performance benefits. In this webinar, we will review the 9 Principle's that lead to this result driven sustainable process.
---
Press Releases
This Company does not currently have any Press Releases
---