Manufacturing

Marketing Partner
---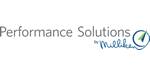 Performance Solutions by Milliken
Performance Solutions by Milliken (PSbyM) brings a unique, Practitioner-based value proposition to its clients and has built a record of helping companies achieve substantial and sustainable improvements in their operations and safety efforts. This approach helps companies empower employees by working side-by-side to establish a culture of continuous improvement and drive breakthroughs. PSbyM currently serves clients in more than 100 locations in 28 countries across a wide range of industry sectors.
---
Mailing Address:
920 Milliken Road,
Spartanburg, SC 29303
United States of America
Tel: 855.462.5630
Fax:
Email: solutions@milliken.com
Website: https://performancesolutionsbymilliken.com/
Company Category: Design & Development
Geographic Region: USA - South East
Company Sector: Manufacturing
Keywords: operations, safety, processes
Partner Status: Marketing Partner
---
Products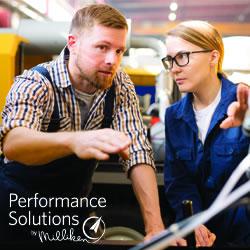 Performance Solutions by Milliken is a dedicated consulting and training group that helps guide businesses toward success. From supply chain, to operations and safety, we're dedicated to developing sustainable results for our clients through the implementation of a holistic operating system. We believe engaging all associates in the process will systematically transform your company to create efficiency, uncover hidden capacity, and generate long-term gains. Are you ready to reinvent your operations and transform your organization? Let's get started.
---
Articles
The company's unique objectives required PSbyM to modify its own processes for the six-month engagement. First, a far more detailed assessment of operations was completed by practitioners, including focus groups and deep dives into equipment-design elements.
---
White Papers
FOOD MANUFACTURER ACHIEVES RAPID RESULTS WITH RAPID IMPROVEMENT APPROACH
A multibillion-dollar consumer foods manufacturer produces dozens of well-known brands, ranging from soups and snacks to pasta and pizzas. With operations in more than a dozen countries, the organization serves markets in more than 100 countries. PSbyM initially engaged with the company at four of its U.S. plants.
---
Press Releases
This Company does not currently have any Press Releases
---