With skill gaps growing wider and continued predictions of future job vacancies, manufacturers need to place employee skilling at the top of their strategic operating plans if they're going to maintain a productive workforce and compete on a global scale.
Transforming Workplace Training With the Most Effective Digital and Augmented Reality Tools
Brian McCaffrey, Production Operations Manager | Rockwell Automation
A skilled workforce is one of the most valuable assets for manufacturers, as frontline workers carry the knowledge necessary to perform tasks across a wide spectrum of daily responsibilities. With skill gaps growing wider and continued predictions of future job vacancies, manufacturers need to place employee skilling at the top of their strategic operating plans if they're going to maintain a productive workforce and compete on a global scale.
To ensure a workforce has the desired skills, companies use assessments to gauge whether the training really worked: it's the check for understanding that confirms that knowledge was really delivered. But the more complex the skill, the harder it is to measure understanding. And with a global workforce comprised of many English as Second Language (ESL) learners, language can be a tough hurdle to overcome when measuring competencies and skill. Leading a productive workforce in the 21st century requires a new, smarter way to train and measure worker knowledge. Augmented Reality tools are prime for the task.
The growing need to upskill and expand the capability of our workforce
Rockwell Automation was facing increasing turnover with wiring operators in their Motor Control Center (MCC) that relies on the manual wiring of content in support of the company's engineer-to-order (ETO) production. Retention issues in the MCC had forced the company into a constant state of onboarding. They could train new operators with physical practice stations, but they didn't have an objective way to assess if the training was effective. They also wanted a testing system that could be replicated in all locations globally.
At the root cause of their challenge, Rockwell Automation needed to verify their wiring people had the right skills to do the work. But they were in a position where they didn't know what kind of skill gaps they were dealing with and were now facing some risks to quality control.
To test for comprehension, employees had to use a wiring diagram to demonstrate they knew how to connect a wire point-to-point using the correct color, size, and materials. There was no objective scoring system to determine pass/fail or collect data on skill gaps. Without an objective means to measure if newly trained operators had learned the required skills, workers doubted their abilities and took longer to complete their tasks, requiring additional work inspection and causing production delays.
Each testing unit cost thousands of dollars, and practice stations took up a lot of space, limiting the number of people who could train and test at any given time. Because the MCC has the potential to be a high voltage unit, it also posed a safety hazard if wired incorrectly. Quality control systems could catch potential issues but by then costs were high to rework. Rockwell Automation had found themselves caught in a gridlock that could only be resolved with an entirely new approach.
Applying AR as a creative approach for quiz-taking
It was during a use case discussion with PTC's Customer Success team that Rockwell Automation found a potential solution using the augmented reality capabilities of FactoryTalk InnovationSuite. Testing with an AR solution wouldn't confine them to physical boundaries—employees could take the test from a training center or even their home.
The company hired a Vuforia developer and consultant as part of a small team dedicated to enablement, with the idea that they could raise the skillset of their employees by using AR and Vuforia Studio. They started by going through the challenges and built out the testing scenarios, and pulling in needed CAD objects so they could create wiring schematics mapped to different product layouts and wiring charts.
To pass the quiz, trainees would have to demonstrate their understanding of the wiring diagram by solving a few basic problems—how do you get from one point to the next with the correct color wiring? What is the right answer based on the schematic and wiring diagram?
Rockwell Automation was able to label each "to" and "from" location with a code (e.g., A1, A2) and prompt trainees with a multiple choice of possible end points to match the correct origin, destinations, color, and wire size for each problem.
They wanted to not only know if their employees had passed the test, but how trainees had performed on each question. The team was able to record the quiz score using an IoT ThingWorx platform that collected details that could be used later as valuable analytics, to target precise gaps in knowledge and address those gaps with further training. With the data collected, they now knew what specific materials the user had trained on, the operator's name and quiz number, including a counter with pass/fail results. By using technology to identify knowledge gaps, Rockwell Automation had taken the first critical step to closing the gap and upskilling their people.
The Move from Physical to Virtual
Rockwell Automation solved their training challenge in under two months. By making the move from a physical to virtual approach, they were no longer constrained by antiquated testing stations that occupied a lot of space and offered limited value and insights in return. In fact, trainees could now take the quiz simultaneously in multiple locations around the world. Most importantly, the company finally had the analytics they needed to determine baseline knowledge for their wiring operators and identify any gaps.
Rockwell Automation realized a 5% reduction in training time and is now looking to how they can apply the same training approach to their production lines. Because they produce ETO products, the work instruction will vary by customer work order—but the technology is there and waiting for them, whenever they're able to take hold of it.

About Brian McCaffrey
Brian McCaffrey is Program Manager of Digital Enablement and Governance within Rockwell Automation's Integrated Supply Chain Operation. In this role, Brian works with Rockwell Automation's internal Manufacturing Plants to make sure that its systems are properly supported, that people are trained, and that it is driving business value through the use of these systems. Brian has over 30 years of experience with Rockwell serving in a number of Manufacturing roles, primarily in Manufacturing Engineering, Manufacturing Systems and Continuous Improvement.
The content & opinions in this article are the author's and do not necessarily represent the views of ManufacturingTomorrow
---
Comments (0)
This post does not have any comments. Be the first to leave a comment below.
---
Post A Comment
You must be logged in before you can post a comment. Login now.
Featured Product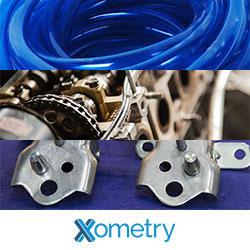 Xometry is your source for custom parts. Now, in addition to getting instant quotes on 3D Printing, CNC Machining, Sheet Metal, and Injection Molding, customers can create and send RFQs for die casting, stamping, and extrusion work to our nationwide network of pre-vetted manufacturers with just a 2D drawing. You will receive and be able to review responses from qualified shops within 7 days on an advanced web-based RFQ management platform. To learn more go directly to our site to issue and RFQ today. Stop wasting time managing RFQs through email and by phone, and start issuing RFQs at scale and in the cloud.