Rugged, reliable, and thermally optimized, NORD's industrial gear units are ready to take on the most demanding industrial drive technology requirements.
NORD MAXXDRIVE Industrial Gear Units: Built for the Toughest Applications
News From | NORD DRIVESYSTEMS
The MAXXDRIVE® portfolio from NORD DRIVESYSTEMS offers parallel and right-angle industrial gear units with high output torques from 132,800 – 2,301,200 lb-in, ratios from 5.54 – 30,000:1, and 2.5 – 8,075 HP across 11 sizes. In addition to this proven standard series, NORD also offers the new MAXXDRIVE XT series; right-angle gear units with thermally-optimized housings, output torques from 132,800 – 663,800 lb-in, ratios from 6.14 – 22,91:1, and 30 – 2,825 HP across 7 sizes. With a comprehensive selection of accessories and options, MAXXDRIVE's modular system allows NORD to perfectly match drive systems to heavy-duty applications such as conveyors, mixers, agitators, or anywhere low speed with high power is needed.
MAXXDRIVE and MAXXDRIVE XT are designed and rated to international standards. Their UNICASE housings optimize the strength-to-weight ratio, reduce leak paths, have higher stiffness, and allow for multiple mounting surfaces. The one-piece housing also ensures that no sealing surfaces are subject to torque. MAXXDRIVE units are constructed with high-grade components including case-hardened and hard-finished gearing, C4, 42 CrMo4, or 18 CrNiMo7-6 steels, and an exclusive roller bearing system for quiet operation and longer service life. They also have high-precision axis alignment, resulting in smoother operation and reduced maintenance over time. Additionally, all bearing and sealing surfaces are machined in a single process, further promoting low noise and longevity.
Because MAXXDRIVE gear units are engineered based on a modular concept, they allow for a wide range of configuration and mounting options from NORD's standard offering yet can be easily adapted for custom drive applications. For example, the combination of a NORD motor, gear unit, coupling, and braking system results in a complete, precisely-configured unit that can be supplied ready-to-install and pre-mounted on a motor swing base or other base frame. Alternatively, a motor can be attached via industry standard NEMA or IEC adapters. Various flange and output shaft options ensure the customer's application is ideally matched and configurations are always based on the existing operating data of the application and on the ambient conditions at the installation site, giving customers maximum individualization, and creating reliable, versatile drive systems that meet their highest demands.
Highly-Configurable for a Variety of Demanding Applications
One of the most common applications for MAXXDRIVE is for heavy-duty belt conveyor drives consisting of an electric motor, a coupling solution, and an industrial gear unit with axial fan. The primary focus is to dissipate heat quickly and efficiently, allowing worry-free operation even in extreme environments. The standard portfolio excels in this area; however, the new MAXXDRIVE XT industrial gear units take this concept even further with their thermally optimized housings.
Other typical applications for these powerful drive units include mixing and agitation processes. By equipping the torque-dense MAXXDRIVE industrial gear unit with reinforced bearing and flange versions (VL2/KL2 - VL6/KL6), the drive can be adjusted to maximize efficiency with varying load size. Seal-less NEMA/IEC adapters (SAFOMI) and TRUE DRYWELL sealing at the output shaft allow for highest possible operational reliability. The entire drive system – from NORD electric motors to flange connections – is delivered as a ready-to-install unit, which can easily be mounted vertically on the application.
Condition Monitoring for Predictive Maintenance
NORD offers innovative, networked predictive maintenance concepts specifically designed for MAXXDRIVE industrial gear units, and can be realized with incorporation of a NORD variable frequency drive into the system. The status data available in the VFD can be communicated to a higher-level control or directly to a safe cloud. The VFD can also directly record external sensor data for vibration monitoring or for measuring the gear unit's oil sump temperature. Changes to the system condition can be detected at an early stage (condition monitoring) and maintenance can be scheduled proactively to reduce unplanned downtime.
For more information about NORD's MAXXDRIVE industrial gear units, visit www.nord.com, call 888-314-6673, or e-mail info.us@nord.com.
About NORD DRIVESYSTEMS® Group
With more than 4,000 employees, NORD DRIVESYSTEMS has been developing, producing, and selling drive technology for over 50 years, and it is a global leader among full-service providers in the industry. In addition to standard drives, NORD delivers application-specific designs and solutions for special requirements, such as energy-saving drives or explosion-protected systems. NORD has subsidiaries and sales partners in 98 countries worldwide. NORD's global sales and service network guarantees optimal availability, enabling short delivery times, and customer-oriented service. NORD produces a very diverse range of drives for torques from 88 to more than 2.25 million lb-in, provides electric motors in the power range of 0.16 to 1,341 HP, and manufactures frequency inverters with the required power electronics of up to 200 HP. Inverter solutions are available for conventional control cabinet installations as well as for decentralized, fully-integrated drive units. Visit nord.com.
The content & opinions in this article are the author's and do not necessarily represent the views of ManufacturingTomorrow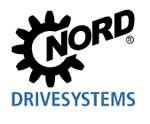 NORD DRIVESYSTEMS
With production facilities in the Midwest and on both coasts, NORD is prepared to serve you with some of the shortest lead times in the industry. We house extensive component inventory, allowing us to assemble and ship 25% of all orders same or next day!
Other Articles
Wastewater treatment is serious business. Gearboxes from NORD DRIVESYSTEMS help this small community process up to 15 million gallons of it daily, without fail, with no surprises.
From candy to coffee beans, AD Process Equipment's confectionery equipment applies coatings that make food taste better. NORD DRIVESYSTEMS helps them do so more efficiently.
Faced with tight quarters on a gearbox application, Texas-based machine builder turns to NORD DRIVESYSTEMS for help.
---
Comments (0)
This post does not have any comments. Be the first to leave a comment below.
---
Post A Comment
You must be logged in before you can post a comment. Login now.
Featured Product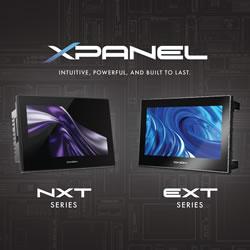 Introducing the Xpanel eXT and nXT series, advanced industrial HMI solutions that set a new standard for performance and usability. Utilizing our brand new Canvas HMI software for project creation, the Xpanel eXT and nXT series deliver a seamless and efficient user experience. They combine industrial-grade touch technology, powerful embedded OS hardware with a quad-core CPU, and an easy-to-use runtime platform. The Xpanel eXT and nXT series are specifically designed to optimize and streamline industrial operations, enhancing your HMI experience.