There has always been a great deal of confusion over the potential investment required to develop high-quality tooling for manufacturers and any associated benefits. Now, new digital developments mean that is no longer the case.
New Tools for Tooling Help Boost Manufacturers Bottom Line
Article from | Dawson Shanahan Limited
Tooling is an essential process in manufacturing and determines many of the critical characteristics of a finished part. However, despite its vital role, there has always been a great deal of confusion over the potential investment required to develop high-quality tooling for manufacturers and any associated benefits. Now, new digital developments mean that is no longer the case.
Manufacturing is one of the USA's most significant economic sectors. Recent figures indicate the industry accounts for around half of the country's total exports by value and represents just less than 12% of national economic output. Despite this, manufacturing is facing a number of significant challenges over the coming years. According to analysis from consultancy firm Deloitte, the US manufacturing sector is in the midst of a difficult industrial landscape, which is coupled with ongoing constraints associated with trade and tariff uncertainties. Deloitte argues that as this uncertainty is likely to continue for some time, industrial leaders need to increase the resilience of their manufacturing operations.
Clearly, this can be achieved in many ways. One option is to consider ways of reducing the cost of production operations, without affecting quality or productivity.
For example, tooling is used in almost every manufacturing process and can often account for a considerable percentage of overall costs. Common types of tooling include jigs and other work holding tools, cutting, punching and milling tools, plus moulding and forming tools. In each case, the quality and precision of the tool-set will have a direct impact on the efficiency and productivity of the manufacturing process, affecting factors such as reject-rates, waste, energy consumption, speed of production and, ultimately, operating margins.
Effective tooling design
To deploy effective precision tooling, tool designers require a comprehensive understanding of the process conditions that a tool will encounter during machining or forming.
Engineering high quality tooling can be complicated and challenging, especially for high-speed multi-axis CNC machine tools or high volume, complex moulding and forming processes.
In-depth knowledge is essential for effective tooling design, for instance ensuring the correct selection of materials, use of production techniques such as electro-discharge machining or additive metal manufacturing, while enabling subsequent modifications to tool design to be made as easily as possible.
Factors that should also be considered in tooling design include the required tolerances of the manufactured component or part, machine tool speeds, material feed rates and part sizing, ejection of swarf or other waste materials and factors such as the mechanical strength and rigidity of the tool, any possible sacrificial protective elements and the requirement for any indexing tools.
Although advances in computer-aided design and modelling have simplified and accelerated the design of precision tooling, in-depth experience is still a necessity when considering the ultimate business objectives of tooling. The goal of good tooling is consistently to produce finished parts that meet all the required characteristics for quality, in a timely way and in the volumes needed. These goals must be achieved safely and at an attractive price for manufacturers to be successful in an increasingly competitive and challenging market.
Controlling the costs of tooling
If one of the driving factors for a manufacturer is to increase competitiveness, then clearly the cost of tooling has to be a key consideration. Conventionally, tooling development is considered a costly process, even to the point that it may be thought of as too expensive. This is a misconception given that modern engineering techniques are able to keep the costs for most tooling applications at a relatively low level, especially when considering the potential benefits.
Although low-volume and highly complex components or those featuring challenging materials inevitably increase the costs of tooling, even here intelligent design can control the costs of production. Development of tooling has traditionally been seen as an iterative process, for instance, which can incur delays and increase costs. Now, advanced engineering digital tools, such as SolidWorks and DEFORM, are enhancing the tool design process as well as subsequent design and analysis stages. Rather than physically making a tool and improving the design as part of an iterative process, on-screen software suites eliminate this time-consuming and costly part of the tooling development process. As a result, tooling can be developed using original 3D design files and rapidly optimised, reducing costs and lead times between conceptual development and production of a correctly dimensioned and high-quality tool.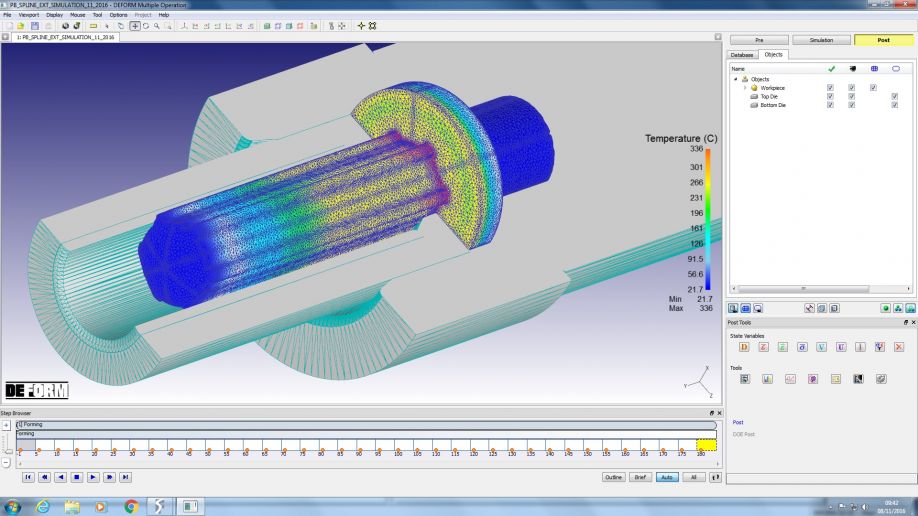 Another benefit associated with modern digital tooling development is software that is able to dispel any confusion over the potential costs. Previously, tooling suppliers used a range of different techniques to calculate costs and related charges to customers; now, modern software can help engineers accurately calculate the time and costs required to develop tooling. Consequently, the confusion and inconsistency that has previously characterised the cost profile of tooling development is being eliminated. By using the latest digital tools, top-tier tooling specialists are able to show how costs are calculated ahead of time. This in turn allows companies to adopt the most suitable mechanisms to manage these costs, typically either through a one-off payment or with the costs spread over the lifetime of a project.
Considering costs in context
In considering the costs of tooling it is also important that manufacturers keep in mind the ultimate goal: producing quality parts in a timely and cost-effective manner. Focusing solely on the specific cost of tooling risks missing out on opportunities to make much greater gains through the use of tooling that, although slightly more expensive, will be produced to optimise production operations; an additional tooling cost of a few percent will soon be reclaimed by greater productivity or reduced rejects at the production stage.
Similarly, it's important to consider the best method of manufacture. In some instances, this might mean choosing a process that has higher tooling and setup costs but that is capable of producing high volume components at low unit costs.
For example, precision cold forming can have relatively high setup costs, when compared with CNC machining, but is capable of producing high volumes of precision parts at high speed, with virtually no waste, low energy consumption and minimal – or no - secondary finishing. Considering the entire production process in light of the ultimate business objective can therefore help deliver appropriate tooling that can support manufacturers in producing high quality parts in a timely and cost-effective way.
As smart manufacturers seek out ways to strengthen their businesses and build resilience in light of the current turbulent conditions, making the correct tooling choices with the right tooling partners is one approach that offers considerable opportunity for commercial advantage.
The content & opinions in this article are the author's and do not necessarily represent the views of ManufacturingTomorrow
---
Comments (0)
This post does not have any comments. Be the first to leave a comment below.
---
Post A Comment
You must be logged in before you can post a comment. Login now.
Featured Product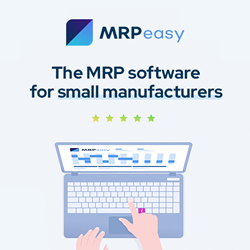 Always know what you have in stock and what you'll need to fulfill orders. Never forget to order parts on time or fail to notice a late delivery from your vendor. Easily create manufacturing orders and schedule them automatically according to resource availability or delivery deadline. Generate accurate cost and lead time estimates and provide customers with quick quotes. Receive notifications when orders are late or inventory levels reach a critical point. Ensure seamless communication between sales, production, warehousing, procurement, administration, and finance. Integrate with popular accounting, CRM, and e-commerce apps. MRPeasy is an ERP software for small manufacturers that gives you all that and more. Our users report a 54% average improvement in the overall performance of their business and a 42% increase in on-time deliveries. Try for free, no credit card needed.