Balti Virtual recently piloted an immersive training experience for The Army, which replaced a slide deck and video. The result was a gamified training experience that created more engagement and better retention than traditional methods.
AR & VR in Manufacturing - Q&A with Will Gee, CEO of Balti Virtual
Will Gee, CEO | Balti Virtual
Tell us about yourself and your role with Balti Virtual.
I'm the CEO and co-founder, and I've been working in realtime 3D applications for over 20 years starting in the video game industry.
What products / services does Balti Virtual provide?
Balti Virtual creates augmented reality and virtual reality applications, mainly directed at training, marketing and entertainment. And more recently, virtual networking and meetings to enhance the remote experience.
What is the state of AR/VR adoption in manufacturing now?
It's a mix - VR is very much in the early days, but AR is becoming much more widely used, especially on mobile devices for things like face filters (social media) and gaming.
What applications of AR/VR are companies using today, can you share a specific example?
For manufacturing, AR can be used for remote assistance (letting an expert see through your eyes at a situation), troubleshooting (overlaying instruction on equipment), and training. Balti Virtual recently piloted an immersive training experience for The Army, which replaced a slide deck and video. The result was a gamified training experience that created more engagement and better retention than traditional methods.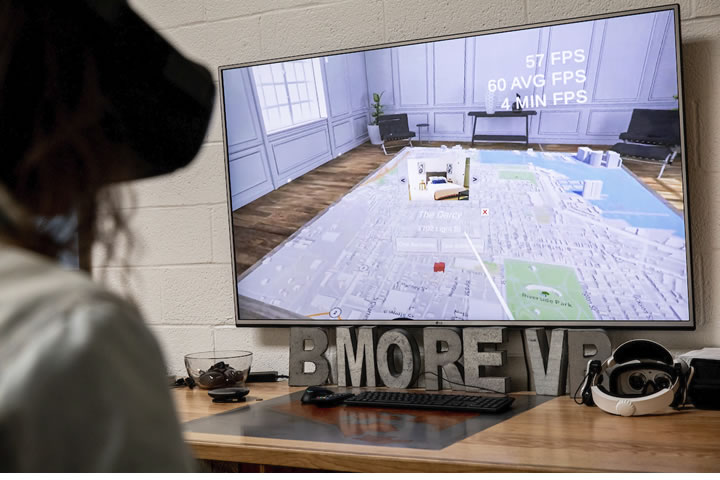 What do you see as the barriers to entry in integrating this tech?
Up-front costs can be an issue for some companies depending on the application. However, the long-term gains and efficiencies created are innumerable and can include time/cost savings, reduced error, increased safety and others.

What types of efficiencies could be created by augmenting the manufacturing process?
Imagine working in a manufacturing plant, and seeing an indication of equipment failure through a little icon that pops up in your vision, then being able to peek into the machinery to trouble shoot in that very moment. Or reaching out to scroll through a reference manual that pops up in front of you, with content specific to what you're fixing. This tech can create an improved understanding of automated systems (floating dashboards), improved, immersive training for new workers, allowing experienced workers to share insights with others across distance.

What other peripheral applications for this tech can support the process (training, etc.)?
Training is huge - it's such a win with immersive once you get past the startup costs. More engaging for the trainee, better information retention, potential for a shortened training timeline due to effectiveness, and an amazing amount of insight for trainers (you can review all actions, either manually or with AI and see exactly where people are struggling).
5 years from now how do you see AR/VR being used in manufacturing and how do you see us getting there?
For more manual processes, VR will become an indispensable training tool. For more automated processes, AR can help bridge the gap between what a machine is doing and the human operators in a more natural and powerful way than is available otherwise. It can effectively let you see into the machine, identifying and displaying problems and allowing faster and more pointed troubleshooting. This also will allow for remote expertise to be more easily applied - someone from across the country, for example, could take a look at the machinery 'through the eyes' of the person who is right next to the machine.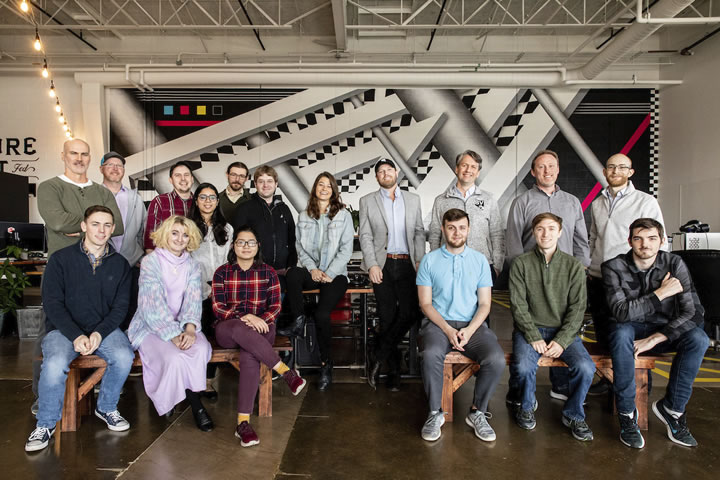 About Will Gee
Will Gee spent his 20s trying to be the second-greatest 3D graphics programmer in the video game industry and co-founded an interactive software company in 2003 that created a VR training tool for the NFL. He is currently the co-founder and CEO of Balti Virtual creative studio, delivering the highest quality virtual reality experiences and augmented reality applications possible on the latest hardware available. Specialties include: augmented reality, virtual reality, mixed reality, actual reality, technical management, software architecture, graphics programming, game development, engine programming, gameplay systems, simulation and training.
The content & opinions in this article are the author's and do not necessarily represent the views of ManufacturingTomorrow
---
Comments (1)
That's really interesting. I was thinking of adopting something like this, maybe digital twins - https://www.visartech.com/blog/digital-twin-solution-development-guide/. Can you do it?
Post A Comment
You must be logged in before you can post a comment. Login now.
Featured Product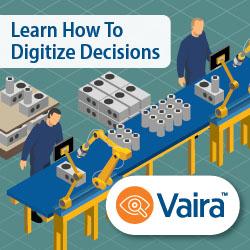 Vaira™ helps manufacturers digitize, automate, and upgrade error-prone manual processes and decisions to boost productivity and increase profits by helping humans make decisions consistent, reliable, and traceable. The camera-based solution is powered by a scalable suite of shop floor-ready apps built on proven machine vision and AI expertise for frontline manufacturing operations, with two-way integration to resource planning tools to help drive continuous analysis, insight, and improvements. Start digitizing immediately, streamlining processes customized to your unique requirements and reduce errors that lead to costs, delays, and quality concerns.