This year at MODEX we'll be highlighting CAD Is The Model technology, which enables system designers to mark up their solutions in SOLIDWORKS and Autodesk Inventor and create articulated and dynamic systems for emulation testing. Booth #7869

MODEX Q&A with | Emulate3D
Tell us about your company.
Emulate3D develops engineering software products designed to help engineers involved in the design and implementation of automated industrial material handling systems and machines. Emulate3D Dynamic Digital Twins are used for demonstrating AMHS solutions, developing more robust systems through simulation modeling, and off-line controls testing through emulation models. Emulate3D is a part of the range of digital solutions offered by Rockwell Automation.
Your company will be exhibiting at MODEX, what is it that makes this an important event for your company?
MODEX has always been an important event for Emulate3D, a fact supported by the high number of our users attendees will see exhibiting at the show. Wherever there are new supply chain technologies on show, Emulate3D is a natural fit. Before implementing new systems, users want to observe and understand their effects on existing flows and systems, and Emulate3D is widely used to create experimental models which enable users to do this. Once systems have been designed and the controls are specified, Emulate3D again provides the means to shorten the verification, testing, and implementation phase of the project, saving time and money at commissioning and creating more robust solutions.
What makes your booth a must visit for MODEX Attendees?
This year at MODEX we'll be highlighting CAD Is The Model technology, which enables system designers to mark up their solutions in SOLIDWORKS and Autodesk Inventor and create articulated and dynamic systems for emulation testing. All models created in Emulate3D technology can be viewed using a wide range of industry-standard VR and AR headsets like HTC Vive, Oculus Rift, and the Microsoft XR products, and we'll be demonstrating how users can interact with their models and control systems within that environment. Virtual Reality is a great way to demonstrate and test virtual prototypes and train users in a safe and repeatable environment.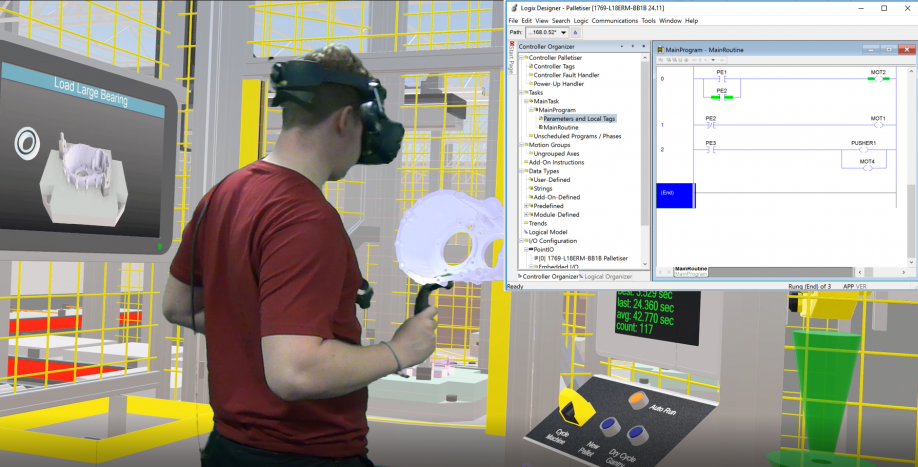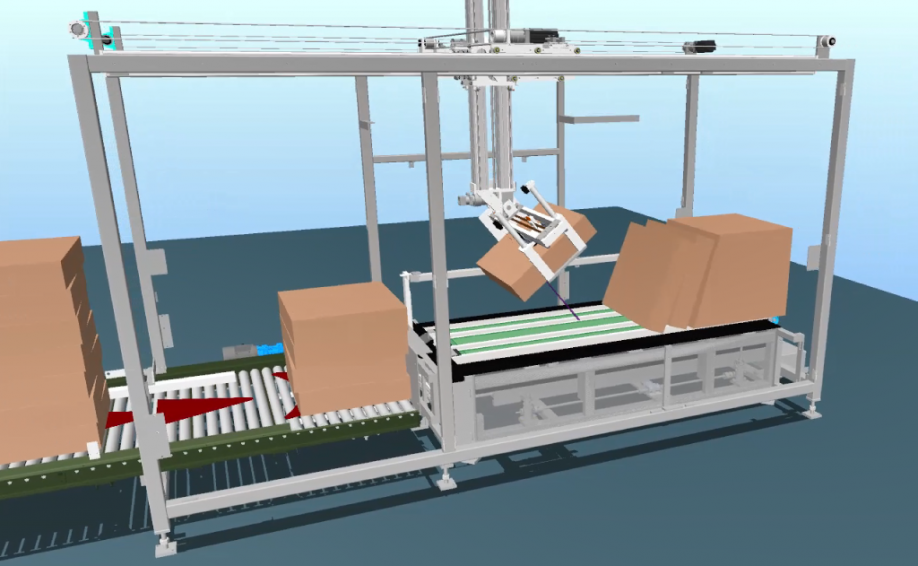 When you get a chance to walk the exhibit hall floor yourself, what is it you will be most interested to see?
Any educational sessions, pavilions etc. you plan on attending? I'll be walking the floor to discover new software and hardware offerings, and to decide which are going to be of use to our existing clients. I'll also be engaging with those clients to discuss their use of Emulate3D technology to evaluate, demonstrate, and implement their IIOT solutions, as well as trying to convince them to break their unwritten code of silence and present their work at our annual User Group Meeting in June!
The Supply Chain is undertaking rapid advancements, be it automation, mobile robotics, IIoT or Autonomous vehicles, give us an idea on how your company and product is being utilized now in the supply chain.
Emulate3D products have always been central to a strategic approach to implementing new technologies, as they enable users to evaluate, test, understand, and improve solutions under controlled and repeatable virtual conditions before making changes in the real world. As the requirement to automate grows, so too does the need to prove the effectiveness of the solution with Emulate3D before implementation.
Give us your thoughts on what the future holds for manufacturers and the supply chain.
The current situation with Covid-19 clearly illustrates the fragility of many supply chains, and it is becoming evident that what is needed is more robust systems rather than the more fragile optimised systems we currently have. On a less macroscopic level we are beginning to see the opportunities offered by a more holistic approach to industrial data use; we need to model more (and better) in order to understand the implications of being so interconnected. There is no doubt that we now have the underlying technology needed to implement the IIOT in many industries; the challenge now is to fully understand the consequences of its dynamic nature. Only then can we implement it correctly, and be in a position to respond to the changing conditions which collectively contribute to the success or failure of these highly interconnected systems.
The content & opinions in this article are the author's and do not necessarily represent the views of ManufacturingTomorrow
---
Comments (0)
This post does not have any comments. Be the first to leave a comment below.
---
Post A Comment
You must be logged in before you can post a comment. Login now.
Featured Product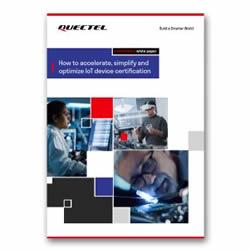 This white paper on the IoT device certification process can help your business accelerate product releases IoT device certification and testing is essential to the release of any connected product. Yet few IoT organizations have the time or skills to understand the variations and in-depth detail of the global certifications landscape. To help you decide which approach is best for your business, this white paper on IoT device certification sets out the complexities of certification, and explains how to optimize your organization's approach to obtaining certification.