Choosing the right edge computer is not always easy. Every application has unique requirements that require thoughtful planning, especially for large scale deployments.
How to Choose the Right Edge Computer
Rodney Hill | OnLogic
All edge computers are not the same
Choosing the right edge computer is not always easy. Every application has unique requirements that require thoughtful planning, especially for large scale deployments.
With so many factors and options to think about, where do you start? This primer series provides tools to find the right hardware quickly, saving you time and money.
Pick the best edge computer for your environment
Hardware specifications are important. But, take a step back and look at the big picture. The environment a computer lives in has a big impact on its performance and reliability.
A computer in a very hot environment will throttle its processor to prevent overheating. This can make your Core i7 processor perform like an i3, carrying a notable difference in price without the performance.
Adding expansion cards, like Wi-Fi, cellular connectivity, or vision processing units add another layer to the thermal challenge. It's important to think through and test the entire configuration identify potential roadblocks before deployment.
Installing a computer in a vehicle presents a different set of factors. In this case, you need a system that reliably accepts automotive power, resists shock, vibration, and temperatures at both extremes. It must also resist high levels of static charge developed as air travels over external peripherals, like cameras, sensors, or LIDAR.
The key takeaway is to match the type of computer with the environment it's operating in. Then, work backward to identify and address challenges along the way. Next, we'll describe the types of edge computers and what environments they're built for to help with this.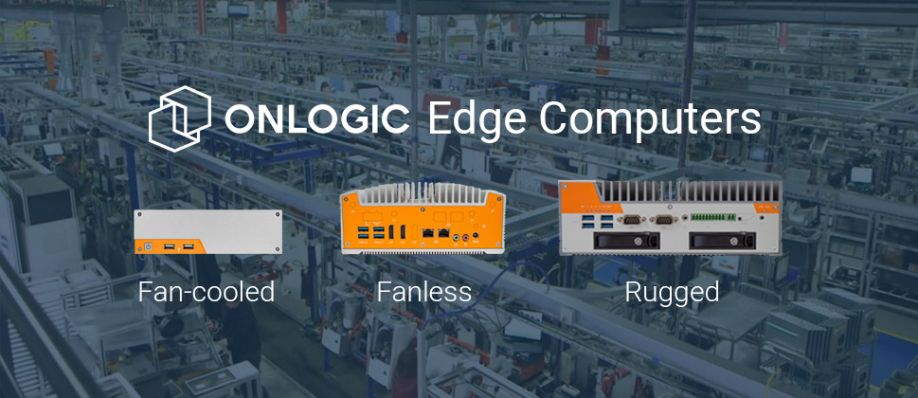 The three types of edge computers
There is so much variance between deployment environments and technical requirements. Classifying edge computers into fan-cooled, fanless, and rugged categories simplifies things.
Understanding the differences and overlap between these categories helps you figure out what computer will meet your application's needs and external factors.
Fan-cooled edge computers

Fan-cooled edge computers describe systems that are more capable and reliable than consumer-grade products. Like a consumer PC, it uses a vented chassis and fans for cooling.
Unlike consumer-grade hardware, these computers are built to the highest mechanical engineering standards and wrapped in an all-metal chassis. They use components selected and tested for their reliability. However, they do not offer protection from dirt, dust, particulates, impact forces, and vibration their rugged siblings offer.
The MagLev type fans used in these computers use quiet sealed motor elements with bearings suspended by a magnetic field to extend their life. The fans have tachometers to let motherboards with stall detection to know when it stopped and signal the event to an operator.
These systems come in a range of configuration options, including graphics and networking cards. They work best in climate-controlled environments free of contaminants.
They are the least costly of the three categories of edge computers. Fan-cooled edge computers make great gateways, media players, hardened workstations with legacy connections, thin clients, edge servers, firewalls, or networking appliances.
They can also be the brains inside indoor kiosks or entertainment installations. You can configure these computers easily with off-the-shelf components. They come in a range of sizes, from palm-sized NUCs to larger GPU-capable and rackmount systems.
Fanless edge computers

Fanless edge computers are ideal for working conditions that are more hostile to technology. You can find industrial edge computers serving as multi-screen digital media players, data monitoring and acquisition devices, physical and network security controllers. These fanless PCs bring the Internet of Things to a variety of industrial and manufacturing applications as gateways or edge servers.
These sealed and fanless computers feature a durable metal enclosure that protects sensitive internal components and dissipating heat. This allows for operation in environments ranging from 0 ~ 50 C depending on the system and configuration. Using solid-state components and no moving parts makes these systems extremely reliable with low meantime between failures.
Sturdy and resistant to dust and debris, they lack the vibration, shock, wide temperature tolerances, and ruggedized components that come standard with rugged devices. Because of the internal rigidity of these fanless systems, they offer some protection from an occasional bump.
These systems generally have a small footprint, making them perfect for installing on a DIN rail, VESA mount, or inside a NEMA enclosure. High-performance or expandable models have a larger footprint to make room for extra components and provide the surface area needed for system cooling.
Fanless edge computers meet common regulatory compliance and certifications. Look for FCC, CE, RoHS, and UL configurations to make sure your system checks the regulatory boxes you need and provides real-world protection for the system and its operators.
Rugged edge computers

A rugged edge computer provides the highest level of protection for computing in extreme environments, such as in vehicles, railways, manufacturing plants, or outdoor applications.
This protection comes from a combination of factors. Using durable metal chassis, sealed fanless design, and shock-absorbing mounting give strong physical protection. In addition, wide temperature and solid-state components, cableless design, and high ESD immunity provide resistance to environmental factors.
This lets rugged computers operate in environments from -40 to 70C, tolerate frequent vibration and impact forces up to 50G's, and accept variable power without flinching, depending on the system's configuration.
Rugged edge computers come in a range of sizes and performance options. From efficient palm-sized units to powerful Xeon and GPU-enabled systems, these systems have the interface and mounting options tailored to match the tough environments they work in.
These durable edge PCs provide solve a lot of technical hurdles. Look to rugged computers when you need a system with CAN bus, automotive power, ignition sensing, programmable DIO, and specialty I/O.
There are other benefits to rugged PCs. For instance, thanks to the extensive testing done to ruggedize these systems, they will usually carry UL, CB Scheme, and other regulatory certifications. Selecting systems that meet these standards will save you time and money on lengthy certification processes.
The ruggedization, durable componentry, testing, and regulatory certification means the cost of rugged systems is higher. However, over the life of the system they end up costing far less than replacing hardware not designed for tough environments. As a result, it's important to know the level of protection you need.
Which edge computer is right for you?
Understanding where your hardware will live narrows the type of edge computer you need. However, it isn't the only factor affecting system selection.
Subscribe to the OnLogic I/O Hub to get updates on this primer series and other edge computer-related content. Or, download OnLogic's comprehensive hardware checklist so you don't miss any details when selecting your next edge PC. You can also get in touch with OnLogic system experts directly to get one-on-one help finding the right solution.
If you're ready to start your search, you can take a look at OnLogic's entire range of edge computers.
About OnLogic
A global industrial PC company focused on hardware for the IoT edge, OnLogic designs highly-configurable computers engineered for reliability. Their systems operate in the harshest environments and power innovation in the evolving Internet of Things. Fueled by a unique direct-to-customer business model that combines vertical integration, modular product design and a powerful online platform, OnLogic offers computers "designed to last, built to order, and delivered in days."
The content & opinions in this article are the author's and do not necessarily represent the views of ManufacturingTomorrow
---
Comments (0)
This post does not have any comments. Be the first to leave a comment below.
---
Post A Comment
You must be logged in before you can post a comment. Login now.
Featured Product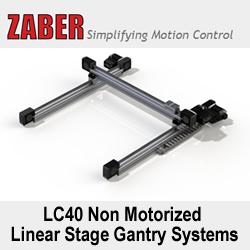 A Zaber gantry kit comes with everything you need to build a customized XY gantry system or XYZ gantry system. These gantry systems feature coordinated multi-axis motion, plug-and-play operation, easy integration with end-effector options, and built-in IO and E-Stop capabilities. An intuitive ASCII interface allows the user to easily communicate with the gantry systems using our free software, either Zaber Motion Library with APIs for several popular languages or Zaber Console. Third party terminal programs that can communicate over a serial port can also be used.