Some people confuse AR with virtual reality. Virtual reality (VR) is a complete immersive experience that shuts out the real world. Augmented reality superimposes a computer generated (CGI) video onto a camera captured video.
Augmented Reality in Manufacturing
Len Calderone
Augmented reality (AR) refers to the combination of real and virtual worlds (computer-generated). A real image is captured on video, while that real-world image is "augmented" with layers of digital information.
Some people confuse AR with virtual reality. Virtual reality (VR) is a complete immersive experience that shuts out the real world. Augmented reality superimposes a computer generated (CGI) video onto a camera captured video, giving the impression that the CGI objects appear to have a fixed location in the real world.
A camera streams real-world images to the display. A computer is given a reference on where to place the virtual objects. There can be a marker-based reference which uses a marker to achieve an augmentation, such as physical objects of the real world. These augmentations—related to the marker—enhance the object or the image applying digitally enhanced images.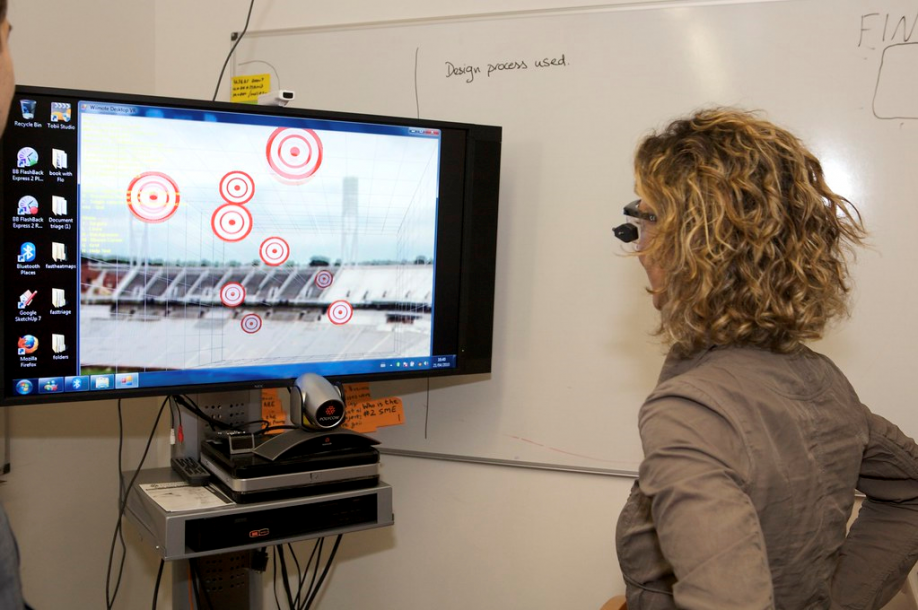 City University Interaction Lab (flickr.com)
GPS, accelerometers, orientation sensors, and barometric sensors as well as landmarks, such as street lines, buildings, and the skyline can also provide orientation.
The computer's vision deciphers the video and determines how to fit in the virtual objects. AR computer vision is just a relative placement over a reference mark, while more advanced algorithms can do shadows, blocking, and kinematics. The combination is streamed back to the user through the display.
Location based reference utilizes a GPS location as a trigger to pair the current location with AR information stored as a point of interest.
Another reference is dynamic augmentation, which is responsive to the view of an object as it changes, such as the view of your face that lets you apply and change various types of cosmetics or eye glasses, using the facial image as a point of view. This type of AR utilizes motion tracking using the scale of the model to identify the right degree of augmentation for the object.
Manufacturing worker's movements would be impeded if VR was used because their real-world interaction would be obstructed with the headset on. Augmented reality devices, make employee movement more natural and seamless.
In manufacturing, the technology can be used to measure a variety of changes, identify unsafe working conditions, or even envision a finished product. Manufacturers can use it to present more than digital characters, images, or content, such as overlaying text, stats, and information relevant to the worker's current task. A worker can view a piece of equipment and see its running temperature, disclosing that the equipment is hot and unsafe to touch with bare hands. An employee can know everything that's happening around them, including the location of coworkers, what machinery is breaking down, or what locations in a factory that are restricted.
Safety is always an issue in the manufacturing environment. With the right AR applications, inexperienced employees can be informed, trained, and protected at all times without wasting supplementary resources. Technical training and education can be expensive when working with large, complex machinery or dangerous equipment.
With augmented reality, logistic workers could check a connected system that tells them exactly where products and goods are. They could scan the necessary information using the AR system, which would help to disseminate the order. Then, the employee would retrieve the product and deliver it to the proper location.
Using AR, a maintenance crew could see precisely what equipment and hardware needed servicing, including potential issues. That same system could show them operation times, date of last service, probable sites of failure, and much more. AR would take the speculation out of the maintenance activity, which would permit quicker response and faster repairs.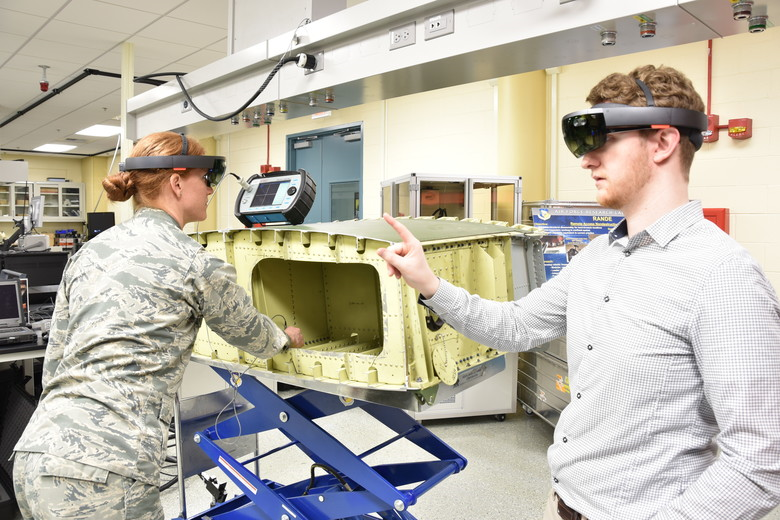 wpafb.af.mil
Traditional design and prototyping can be extremely lengthy. Back-and-forth communications and potentially many revisions will take place prior to anything being given to production and manufacturing.
AR can speed this process by augmenting the task, and simplifying teamwork and communication between the parties. A company executive could see the actual product being designed and constructed in real-time utilizing AR. The executive could offer insights and direction that could eliminate the back-and-forth that normally takes place.
Contemporary manufacturing comprises hundreds or thousands of pieces in complex assemblies, whether the product is a rocket or a toaster. Assembly instructions are required to be followed.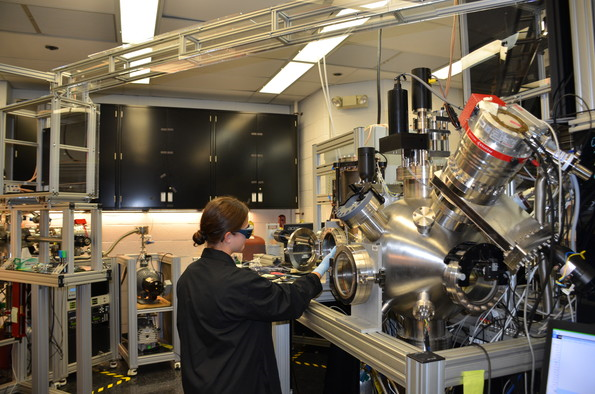 wpafb.af.mil
Remote assistance solutions are possible with AR. A manufacturer's customer can get online advice anywhere, no matter the distance through remote assistance. There are situations in complex equipment maintenance or repair that only an expert on the piece of equipment is able to solve. The operator can send remote images of what the operator is viewing, which would allow the expert to give details of the technical problem and suggest an immediate solution, which can be conveyed in real time. The operator would then follow the on-screen instructions through smart-glasses, allowing for hands-free maneuvering.
Augmented reality allows a manufacture's sales representatives to present images of products, prototypes, catalogs and diagrams to customers. AR allows for the replication of holograms acting together with the presenter with animated 3D elements, text, video and images.
3D Presentation (needpix.com)
AR can be used for factory planning. Digital planning data can be directly overlaid onto views of the existing factory. Using AR, a visual presentation of the existing plant combined with digital data can be achieved, leading to more planning reliability and consequently to a reduction in time and cost. Accuracy is a critical requirement for productive AR factory planning. Accurate data input needs to be reliable for successful decisions on plant rebuilding or shop-floor modification.
Another use for AR in the factory is image comparison. The basic idea is that quality photos of parts or assemblies under inspection can be taken and then compared to those images provided by a manufacturer's supplier via an augmented reality overlay. Features that are out of spec can be highlighted by the overlay, enabling the technicians to identify the concern quickly and resolve the differences.
Although the concept of augmented reality has been around for some time, the technology is still in its early stages but is growing very quickly. Augmented reality glasses are forecasted to achieve sales around 19.1 million units by next year. As augmented realty is expanded in manufacturing, we will certainly see some scenarios that we never thought possible or even imagined.
For additional information:
The content & opinions in this article are the author's and do not necessarily represent the views of ManufacturingTomorrow
---
Comments (0)
This post does not have any comments. Be the first to leave a comment below.
---
Post A Comment
You must be logged in before you can post a comment. Login now.
Featured Product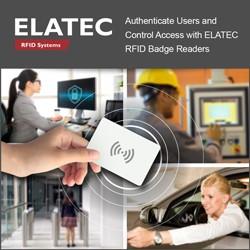 With a tap of the badge, RFID readers from ELATEC provide secure, reliable and easy-to-use user authentication, access control and usage tracking of hardware and software in industrial automation processes. Reader durability in harsh plant floor environments is another essential feature. Choose the right authentication and access control solution and extend RFID card-based capability for the access control of PLC, robot and HMI automation controller software and devices requiring special operator training.