Bio-based products are those with components wholly or partially derived plants or renewable marine, agricultural or forest materials. These products help people who buy them to choose more sustainable options.
How Will Bio-Based Products Affect the Manufacturing Industry?
Emily Folk | Conservation Folks
Bio-based products are those with components wholly or partially derived plants or renewable marine, agricultural or forest materials. These products help people who buy them to choose more sustainable options. But, what do bio-based products mean for the companies that manufacture those items?
They Let Brands Alter the Ingredients Used
One way that bio-based products are already helping the manufacturing industry is by giving brands more options when they choose ingredients to use for their products. For example, BASF announced that it now uses renewable feedstocks for its chelating agents. In the chemical industry, a feedstock is a chemical containing other substances to extract and synthesize.
Chelating agents are common ingredients used to maximize the cleansing power of cleaning products like detergents and dishwasher tabs. BASF also displays a certification that customers can see. It verifies that the products use renewable feedstocks from the start.
If manufacturers gradually increase the number of bio-based chemicals they make or use, they'll show efforts to make positive differences. Also, developing bio-based possibilities increases the assortment of ingredients available to use. That perk could lead to improved product formulations that help more than the environment.
They Could Help Manufacturers Get Lucrative Contracts With Bio-Focused Brands
The manufacturers that show a continual commitment to producing bio-based products could find they're well-positioned to enter brand partnerships, as well. More specifically, some enterprises are doubling down on their plant-based offerings. For example, Tide offers a laundry detergent with 75% plant-based ingredients.
Many companies find it difficult to release entirely bio-based products immediately. But, as manufacturers come up with new ideas, it may become more likely that they'll connect with brands like Tide and enter into contractual agreements for being sole producers of certain bio-based ingredients.
Moreover, the United Kingdom's first all-vegan hotel recently opened. It takes a plant-focused and animal-friendly approach to everything from the food menus to the textiles to the cleaning products. Not all bio-based products are vegan-friendly, but this highlights how things are changing. Bio-based manufacturers could find that the trends propel their businesses.
They Could Enable Manufacturers to Help Solve Known Environmental Issues
As manufacturers continue to make progress in the realm of bio-based products, they'll assist in the fight to remedy the problems that plague our planet. For example, 275 million tons of plastic waste get produced each year around the world, and 8 million of those tons end up in the ocean. People love the convenience of plastic bottles, but they often don't consider the environmental impact.
There are also other issues associated with polyethylene terephthalate, or PET — the material used to make most plastic water bottles. Recycling it is cost-intensive and technologically complex. It's also problematic that some of the raw materials for PET come from crude oil.
On a positive note, scientists are investigating bio-based plastics to replace PET. One seemingly promising option is polyethylene furanoate (PEF). Researchers say that PEF looks the same as PET on the outside. But, this bioplastic is lighter, more stable and requires less material than its counterpart.
Downsides exist, though. For example, PEF is not biodegradable. It's also time and energy-intensive to produce, and those factors hindered its marketability. Last year, scientists came up with a better method that shortens the production time to a few hours.
This is only one example of an environmental conundrum that could get resolved due to bio-based materials. The manufacturers that successfully find solutions can then assert themselves as exceptionally committed to sustainability. Press releases and blog posts could help get the word out to stakeholders.
Challenges on the Horizons
Despite these positive effects for manufacturers, brands must remember that they could still run into obstacles — some of them insurmountable. A recent case involved a manufacturer of bio-based n-butanol and acetone, which are petroleum replacements. Green Biologics, based in the United Kingdom, had to shut down its U.S. facility after failing to secure the funding necessary to keep things running.
Plus, even when companies have the financial resources required, they'll undoubtedly encounter unforeseen circumstances that could derail their plans to create or use bio-based chemicals.
Success Could Give Manufacturers More Options
The possibilities of problems should not deter manufacturers working to make bio-based chemicals. Some of the advantages offered by those solutions are mentioned above, and they're only a sample. Although it's true that bio-based products are not automatically more sustainable than non-bio-based ones, they're usually superior concerning reductions in emissions and fossil fuel dependence. Those things make them well worth pursuing.
The content & opinions in this article are the author's and do not necessarily represent the views of ManufacturingTomorrow
---
Comments (0)
This post does not have any comments. Be the first to leave a comment below.
---
Post A Comment
You must be logged in before you can post a comment. Login now.
Featured Product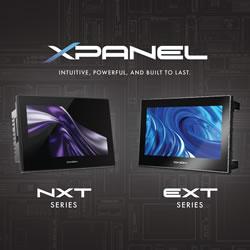 Introducing the Xpanel eXT and nXT series, advanced industrial HMI solutions that set a new standard for performance and usability. Utilizing our brand new Canvas HMI software for project creation, the Xpanel eXT and nXT series deliver a seamless and efficient user experience. They combine industrial-grade touch technology, powerful embedded OS hardware with a quad-core CPU, and an easy-to-use runtime platform. The Xpanel eXT and nXT series are specifically designed to optimize and streamline industrial operations, enhancing your HMI experience.