Booth #N4936 - Dorner will be showcasing 6 different demos with 13 unique conveyor platforms. Two of the demos showcase our new redesigned AquaGard 7350 Series which is scheduled to launch this October.

Stacy Johnson | Dorner Mfg. Corp.
Tell us about your company.
At Dorner our mission is to Transform Conveyor Automation by providing cutting edge solutions with best-in-class support. It's that commitment and history of proven excellence that has made the Dorner Brand a recognized leader in conveyor systems for over 50 years. With our complete line of customizable stainless steel and aluminum conveyor automation systems, Dorner can provide solutions for almost any conveyor need.
Dorner's conveyors are designed to move product to the exact location, at the exact time and in the exact position it needs to be for the next phase of the production line. With benefits such as industry best product transfers and in-house belting capabilities, Dorner is leading the market in precision conveyance. This extremely accurate product control allows Dorner conveyors to easily integrate with robots, workers and equipment.
Your company will be exhibiting at PACK EXPO, what is it that makes this an important event for your company?
Pack Expo is by far our biggest event of the year. This show is always well attended and attracts a broad group of consumers. We get both quality and quantity attendees from PACK EXPO, which is ideal. Attendees come with active projects and real applications and they're ready to do business. It continues to be a successful event, year after year.
Highlight 2 or 3 products you will be showcasing at the event.
Dorner will be showcasing 6 different demos with 13 unique conveyor platforms. Two of the demos showcase our new redesigned AquaGard 7350 Series which is scheduled to launch this October.
The next generation of AquaGard 7350 Conveyors feature an improved frame design, nose bar transfer options, the industry's safest and most robust curve modular chain as well as a new positive drive option. We'll also be featuring a complete line of SmartFlex® Conveyors including our Helix, Twist, and Wedge configurations. SmartFlex flexible chain conveyors feature a compact design that allows flexibility in layout and design.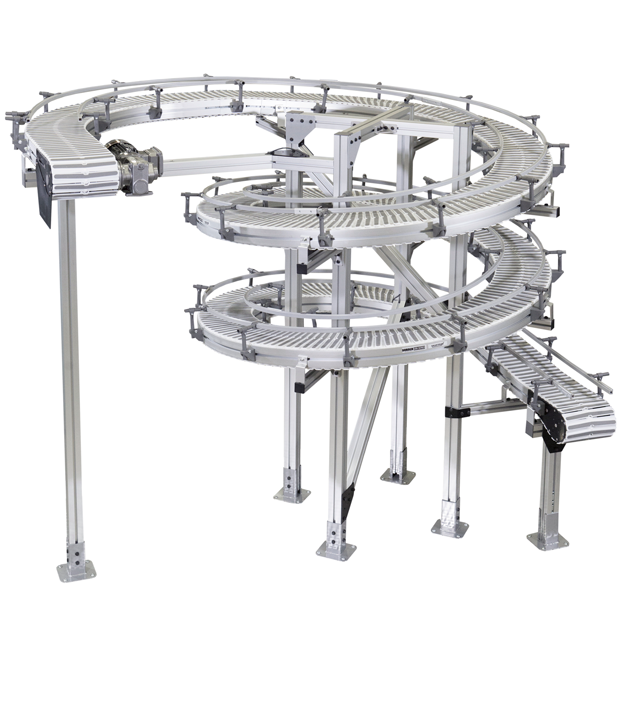 PACK EXPO has many educational sessions, forums & Demo's, is your company involved in any of them this year?
Dorner is participating in the Amazing Packaging Race on Wednesday where group of students race around the show floor in a competition to perform tasks and answer questions in various booths. It's a great way to show students the different opportunities we have in the industry. https://www.packexpointernational.com/amazing-packaging-race
When you get a chance to walk the exhibit hall floor yourself, what is it you will be most interested to see? Any educational sessions, pavilions etc. you plan on attending?
Pack Expo offers so many opportunities for education and networking. In addition to participating in the Amazing Packaging Race, I'll be attending various other events hosted by PMMI. The WLN Networking Breakfast provides an excellent opportunity for women in this industry to get together and share experiences. https://www.pmmi.org/womens-leadership-network/events. Also, as a member of the PMMI Emerging Leaders committee, I'm looking forward to the ELN Networking Reception on Monday night.
The factory floor is undertaking rapid advancements, be it automation, robotics, machine vision or data. The process of packaging is a huge part for many manufacturers, give us an idea on how your company and product is being utilized now in the smart factory.
Often times the significance of the conveyor in the packaging line can be underestimated. A packaging line can only go as fast as your conveyor. The entire line is limited by the slowest machine on the line. With our conveyors, we put a big focus on precision and product orientation so when it gets to that next piece of equipment, it's ready and it won't be the bottleneck. So often, the simplicity of conveyors is overlooked.

Give us your thoughts on what the future holds for manufacturers and packaging.
Automation really demands efficiency. Integrating robots with precision conveyor systems is one way to enhance the productivity of a processing line. Robotic applications often require a product to be in an exact spot on the conveyor at the right time. But to do that successfully requires a conveyor system that's efficient, reliable and engineered to work in conjunction with robotics. Conveyor design is certainly being affected by the continuing trend of flexible assembly lines. When customer demands change and product cycles end, assembly lines need to be flexible to accommodate different applications.
About Stacy Johnson
Stacy Johnson is the director of marketing and strategic planning at Dorner, a privately held manufacturer in the design, application and integration of low-profile conveyor platforms.
The content & opinions in this article are the author's and do not necessarily represent the views of ManufacturingTomorrow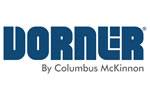 Dorner Mfg. Corp.
Founded in 1966 and based in Hartland, Wisconsin, Dorner is a privately held World Leader in the design, applications, manufacturing, and integration of conveyor systems. Companies from over 1,200 different industries worldwide turn to Dorner to achieve improved efficiency, productivity, and a positive ROI.
Other Articles
Conveyors today are built to your specifications to improve efficiency and output of your production line. Theres no reason to settle for a conveyor thats being shoe-horned into your application
So how do you measure the productivity of your manufacturing equipment? How do you gain insight to improve your processes? The answer is Overall Equipment Effectiveness, or OEE.
The conveyor system, along with that attached packout table, can be raised or lowered to best compliment different employees for better ergonomics.
---
Comments (0)
This post does not have any comments. Be the first to leave a comment below.
---
Post A Comment
You must be logged in before you can post a comment. Login now.
Featured Product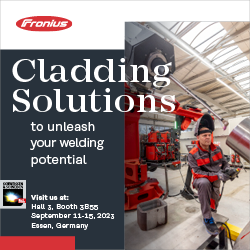 Ever since the invention of our "cold" MAG welding process Cold Metal Transfer (CMT), if not earlier, we have continuously achieved a technological edge in many welding-related areas, resulting in cutting-edge mechanized and automated welding systems. Advanced power source technology stabilizes the arc and ensures perfect welding results. Modern monitoring sensors optimize guidance of the welding torch and compensate for component tolerances. Last but not least, smart data documentation systems assist in perfecting the welding process. Collaborative systems, smart sensor technology, software solutions for data management, and offline programming including welding simulation open up profitable welding opportunities for metal processing companies starting with a single batch. That is why our robotic welding cells prove profitable not only for large companies, but also for small and medium-sized enterprises.