As the baby boomers born in the 1940s and 1950s start to retire, this means that the manufacturing, lumber, distribution, and retail sectors look set to suffer from a lack of sufficiently-skilled staff in the next 20-30 years.
How to Dodge the Industry-Wide Knowledge Gap
Terri Hiskey | Epicor Software
According to our latest research, over half of the industrial workforce is aged 35, and a third is over 40. As the baby boomers born in the 1940s and 1950s start to retire, this means that the manufacturing, lumber, distribution, and retail sectors look set to suffer from a lack of sufficiently-skilled staff in the next 20-30 years.
This means there is a brewing knowledge gap on the factory floor. The pressure is therefore on businesses to both upskill existing employees and also attract young people with the right knowledge, if they are to get fit for future growth.
However, employers are struggling to find people with the skills they need, even for entry-level jobs. Many are therefore turning to technology to find the answers—to boost efficiencies where human resource is low, and also to encourage more young recruits to consider a role in industries that may be perceived as less exciting.
How can technology help businesses tackle the knowledge gap?
Implementing new technology and ways of working can help businesses maintain and improve production levels. Realizing this, 41 percent of businesses are already implementing some form of robot technology. For example, Amazon now has 45,000 robots in its warehouses and Dacia's factory in Romania uses 800 robots to make a new car every 54 seconds.
Because robots can automate repetitive tasks, they are an effective way of relieving a strained workforce from manual or difficult labor (54%), can free up people to work on more creative tasks (40%), and can optimize processes faster and more effectively than humans (34%).
In order to make the most of the latest innovations in workplace robotics and AI, businesses are also rapidly putting up to date IT infrastructure in place. For example, cloud-based enterprise resource planning (ERP) solutions like Epicor ERP, can be crucial to coordinating robot workflows and sharing data between machines and humans across multiple digital platforms. Indeed, around a fifth (19%) of businesses questioned in our study agreed that they rely on a single core business system to manage everything.
In the Industry 4.0 world, ERP solutions can moreover provide businesses with the ability to input and manipulate data, making advanced analytics easier to manage. This allows users greater visibility of the information generated by machines, robots, and AI algorithms on the factory floor, or across the supply chain.
How can machines solve the young talent problem?
It's clear that machines can go a long way to helping businesses boost their production line efficiencies where human talent may be lacking, or knowledge may be hard to get. However, with the workforce only getting older, businesses still need to encourage new recruits into the traditional industries, in order to flourish and grow.
Here too, the use of robots can help. We have found that 41 percent of young people overall want the opportunity to work with the latest innovations, and 20 percent of businesses believe that the chance to work with robotics and AI is a big draw for young talent. Specifically, among millennials, 33 percent say they want to be at the cutting edge of new developments.
So, there's a lot that new technology can do, to boost workforce ranks, and implementing new innovations can bring real recruitment benefits as well as business efficiencies to industrial firms.
Perhaps the use of technology is, in fact, simply something that industrial businesses need to get better at celebrating? After all, businesses in manufacturing, lumber, distribution, and retail believe they are perceived as old-fashioned (23%), and not a 'young person's industry' (25%).
It's time these perceptions changed. Talking more widely about the use of robotics on the production line, or the use of AI to bring new products to market quickly, can only help to get industrial businesses noticed by young people, encouraging more talent into the market. After all, factories running with robots can be squeaky clean, highly intelligent, and inspiring environments to work in. These environments have technology at their heart, and are often a far cry from the dirty mechanical factories of the past.
Getting comfortable working alongside robots
With a third (31%) of businesses saying AI, robots, and highly automated machinery, are now a common feature of their day-to-day processes, our research has shown us that it's time we all got comfortable working with the latest technology. Technology, indeed, is clearly one of the keys to plugging the burgeoning knowledge gap in industry.
Certainly, in order to use the latest advancements in this way, businesses need to have the right infrastructure at their heart. Automating aspects of the workforce offers a new way of building efficiencies into the supply chain, and enabling digital transformation, but this is especially the case when data is shared, processed, and analyzed effectively.
If your workforce is successfully working with the latest technology, it's highly likely that your business is growing. We urge you to spread the good news and compare your rate of growth with others in the Global Growth Index. Together, let's change perceptions and encourage more young talent to consider roles in manufacturing, lumber, distribution, and retail. It's time the world knew just how cutting-edge these industries are.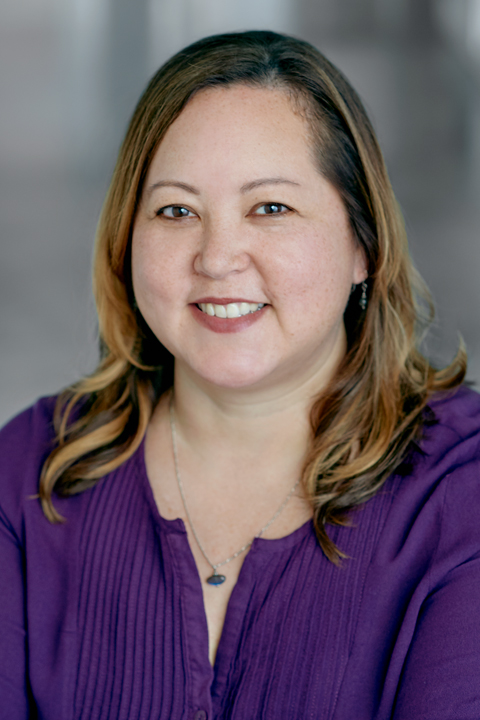 Terri Hiskey, Epicor Software
Terri Hiskey is Vice President Product Marketing, Manufacturing for Epicor Software. Prior to Epicor, Terri spent 10 years leading marketing efforts to promote Oracle's manufacturing, maintenance and order management applications across industries such as discrete manufacturing, high tech, life sciences and consumer packaged goods
The content & opinions in this article are the author's and do not necessarily represent the views of ManufacturingTomorrow
---
Comments (0)
This post does not have any comments. Be the first to leave a comment below.
---
Post A Comment
You must be logged in before you can post a comment. Login now.
Featured Product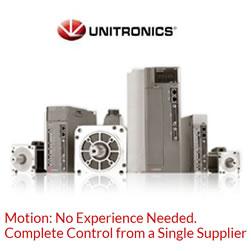 Unitronics' line of AC Servo Drives & Motors changes the traditional approach to motion control. They are simple to set up and painless to program. Unitronics Servos simplify implementation of motion applications while minimizing complexity and reducing development time. Some of the easy-to-use features in this new line include implementing motion control easily with ready-made motion code, embedded diagnostic tools, and automatic communication setup.