It's time to upgrade your technology. Industry 4.0 will change the face of your CNC machine shop for the better. This is the future of machine shops. Are you ready?

Megan Ray Nichols | Schooled by Science
Don't let your CNC machine shop fall behind. Upgrade to Industry 4.0 to gain an edge. This technology collects performance information in real time, giving you the data you need to make quick decisions. It's time to embrace Industry 4.0 to compete in the current and future markets.
What Is Industry 4.0?
Industry 4.0 refers to the fourth major industrial revolution. The first used steam and water power to operate machines, reducing required human effort. Next, electricity increased productivity. Lastly, the third revolution integrated IT technology into automating mechanical processes. Each of these revolutions dramatically changed production and available jobs. Industry 4.0 promises to do the same.
The first inklings of Industry 4.0 occurred in 2007, when Klaus Schwab, a German economist, suggested that interconnectivity would drive the future of industry. By 2011, the term Industry 4.0 became codified. It would mean the Internet of Things would be integrated into factories and services. Data would be collected and used to automate processing, making computers and the internet vital components for manufacturing.
How New Technology Will Change Processes
With this innovative technology, roles and tools will change. Today, many CNC machine shops are equipped with computer-aided manufacturing software. But this change doesn't make them Industry 4.0 compatible. Mostly, the computers on site in these shops do not have internet connectivity to download new specifications or programs. Connectivity is the hallmark of Industry 4.0.
Connected computers in your CNC shop can make your machines even more precise than they are now. Instead of sending your finished products offsite for testing, sensors can test the products in your shop. You can also gather information about machine performance. Since problems get addressed immediately, downtime decreases.
Connectivity also means information going to other entities outside your machine shop. You can have outside experts consult on your projects remotely. Additionally, you can stay in touch with the institutes creating the newest technology for Industry 4.0. This gives you the chance to provide your input on what technology your machine shop needs.
Sensors used to track your machine shop's tools can also determine the amount of energy used. With this data, you can automate the system to become more energy efficient. You'll reduce energy expenditures as you increase productivity.
One machine shop, Heller Machine Tools, already has implemented Industry 4.0 into its shop. It's improved the efficiency of its CNC machine shop in three main ways. The new interface is more user-friendly. Employees can quickly operate the control panels, which include web-connected programs specified by the customers. Industry 4.0 also helps this company's operations and performance. Computers track the wear of the machines and schedule maintenance as needed.
Are Jobs at Risk?
With an increase in automation, you may feel concern for your employees. Though some jobs will change, your CNC machine shop may not lose workers. The computers required for Industry 4.0 will need operators, and with user-friendly interfaces, you may not need to hire additional people with specialized degrees.
Humans will need to maintain the robots on the production lines. Technicians will also have to be on hand to respond to repair needs detected by the computers. Additionally, in areas where robots cannot be used, humans will continue to operate the machines or at least control the computers running them.
Your CNC machine shop will still need human workers. But when you upgrade your system, plan training for your employees to operate the new computers. You won't have to sacrifice workers when you incorporate futuristic technology. In fact, you may need to hire additional IT employees. With connected sensors and computers, you'll need a team to respond to problems with your computers.
Don't worry about your employee base. Instead of losing workers, you'll gain greater efficiency and accuracy in your shop when you incorporate these connected computers.
It's time to upgrade your technology. Industry 4.0 will change the face of your CNC machine shop for the better. This is the future of machine shops. Are you ready?
Sources:
The content & opinions in this article are the author's and do not necessarily represent the views of ManufacturingTomorrow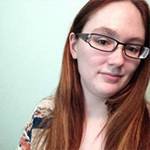 Megan Ray Nichols - Contributing Author
Megan Ray Nichols is a blogger and freelance science writer. She posts weekly on her blog, Schooled By Science, about the latest news in science and technology. When she isn't writing, Megan enjoys reading and hiking.
Other Articles
As technology continues to evolve, so will keeping workers safe. Drones, virtual reality, automation and RFID sensors will take their place in the warehouses across the globe, keeping workers safe and improving efficiency and productivity.
Without compromising quality, focusing on optimizing plant processes will reduce time and money spent, therefore increasing profits. Here are five optimization techniques for manufacturing facilities.
Workplace safety is important everywhere, but manufacturing environments with heavy equipment and specialized employees and workflows may have even more to gain from developing more robust safety, training and incident response protocols.
---
Comments (0)
This post does not have any comments. Be the first to leave a comment below.
---
Post A Comment
You must be logged in before you can post a comment. Login now.
Featured Product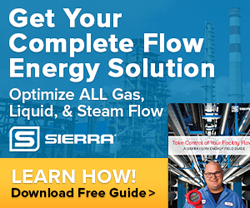 Download Flow Energy Guide - Written by Engineers For Engineers. Learn how to save on energy costs by optimizing your facility flows that impact costs like compressed air, natural gas, steam, and hot or chilled water.