Perhaps more than any other industry, manufacturing logistics requires a fluid and flexible model. Manufacturers–and, consequently, their transportation and logistics partners–need to be flexible enough to respond to sudden fluctuations in the marketplace.
Manufacturing Transportation and Logistics 101
Brandon Stallard | TPS Logistics
Highlighting the critical elements of a sound supply chain management strategy for manufacturers begins with understanding the industry's unique transportation and logistics management considerations. Expensive materials and equipment, the sensitivities of an evolving and increasingly interconnected global marketplace, and the intricacies of an industry where different manufacturers have wildly different operational philosophies and logistical priorities, all make for a complex array of inherent challenges.
Whether it's responding to client demands and market fluctuations, or tracking and analyzing logistics data to ensure continuous improvement, manufacturers and their transportation and logistics partners need to understand and apply accepted best practices and embrace new technologies. Doing so can increase efficiencies, identify opportunities for consolidation and cost reduction, and optimize your supply chain in ways that make a meaningful difference to your bottom line.
High stakes
Optimizing manufacturing transportation and logistics begins with the understanding that this industry is profoundly–perhaps even uniquely–dependent on a durable, reliable and efficient supply chain. The stakes are high, the dollars are big and time is critical. The manufacturing machine is an iron horse: it doesn't shut down. To keep the machine running, you have to feed the beast–doing whatever it takes to make that happen. I once had to clear a parking lot so that helicopters could land every 15 minutes.
A supply disruption or a kink in the supply chain isn't just costly–it can be crippling. While the challenges of establishing and maintaining a manufacturing transportation and logistics infrastructure can be enormously complex–navigating those obstacles is essential. What are some of the biggest challenges in the manufacturing space? What distinguishes the best transportation and logistics providers from the competition?
Stay fluid
Perhaps more than any other industry, manufacturing logistics requires a fluid and flexible model. Manufacturers–and, consequently, their transportation and logistics partners–need to be flexible enough to respond to sudden fluctuations in the marketplace. Whether it's car sales changing from month to month, shifting 13-week forecasts, or sophisticated market breakdowns of what the next quarter has in store, manufacturing is inherently volatile and unpredictable. That is one of the reasons why I think we will continue to see more investment in the south and in Mexico: for the simple reason that a shorter supply chain affords more flexibility.
With that in mind, one of the biggest challenges is monitoring and responding to what is happening in the market. This mandate has heightened after the recession of the late 2000s. Efficiency and responsiveness have become critical priorities, and manufacturers are finding new ways to dovetail their production with market demands. Metrics like days-on-hand of finished goods are being monitored closely, and you just don't see as many oceans of cars sitting in lots. The whole process has become more sophisticated, transparent and predictive. Active integration is a necessary component of an efficient and adaptive supply chain.

Customization
As a logistics provider, we must be mindful of the different operational and economic philosophies among different manufacturers. Some might be focused on getting the best possible piece price, buying a large supply ahead of time and keeping it warehoused; while others are focused more on closely monitoring inventory trends and optimizing efficiency by adapting on the fly. You need a Transportation Management System (TMS) that is flexible enough to adapt to different supplier/manufacturer philosophies, and nimble enough provide customizable service in accordance with distinctive operational characteristics. One critical question to ask is why: why do you want to see certain key performance indicators (KPIs)? That simple question is enormously important. It helps your transportation and logistics partner understand your business and design a custom TMS system that meets your needs.
Tech, please
TMS technology has had a transformative impact–particularly in recent years. The importance of leveraging that technology–and managing data to be sure you are getting the best bang for your buck–is critical. Sophisticated manufacturing clients are looking to their transportation and logistics partners for new technologies and new solutions. The best of these can effectively manage and process vast amounts of complex data, while providing plug-and-play adaptability with existing enterprise resource planning systems at both ends of the supply chain. The precision of GPS technology has unlocked extraordinary and sophisticated new analytical potential. The precise freight burden of SKU-specific items can be monitored in real time. Along with detailed mileage, automated route mapping, and precise drive times, and the result is a previously unimaginable degree of freight optimization. The most sophisticated systems can track vast amounts of targeted data–from freight and fleet status and movements to carbon emission reductions. The result is both a big picture overview and a granular breakdown of where and how resources are being spent, and a road map to new supply chain efficiencies.
People power
Perhaps the most important link in the supply chain is the human element. With all the flash of new systems and technology, you can't lose sight of the fact that this is a people-driven business. The fundamentals of building a strong business relationship remain critical–perhaps today more than ever. The best transportation and logistics providers are really business experts who happen to specialize in transportation. They know what a client with specialized needs is looking for. They know how to connect and communicate with those clients–and they know how to build a team around them who can do the same. In over two decades in transportation and manufacturing logistics, I've seen over and over how important it is to build and maintain those relationships. The balance of power between logistics providers and manufacturing clients might shift back and forth, but strong relationships will endure. Trust and longevity are two often neglected ingredients that go into building a strong, resilient and adaptable manufacturing supply chain.
Regulation navigation
Staying in touch with an evolving regulatory landscape is also an important piece of the puzzle. Keeping an eye on headline issues like the ongoing debate over NAFTA is part of that, but less high profile issues are likely to have a bigger impact. Capacity is a particular concern with some new regulations. For example, truck drivers no longer keep manual logs–it's all being managed by satellite with onboard GPS monitoring. That degree of precision affords some valuable efficiencies, but it also presents some new challenges. If a driver must shut down five miles short of his or her destination to comply with drive-time limits, that's obviously impractical. A generally tighter regulatory climate will continue to prompt inflation. We are already seeing higher prices, and we already have a capacity issue that doesn't seem to be subsiding. Professionals in our space are looking at our transportation spend much more closely. With that in mind, shifting strategies (to keep more safety stock on hand, for example) may also be part of the future of manufacturing supply chain optimization.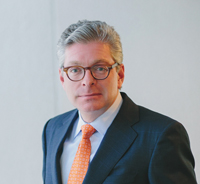 About Brandon Stallard
Brandon Stallard is CEO of Troy, Michigan based TPS Logistics, a non-asset based, third party logistics management provider with operations across the globe. To connect with Brandon, email bstallard@tpslogistics.com.
The content & opinions in this article are the author's and do not necessarily represent the views of ManufacturingTomorrow
---
Comments (0)
This post does not have any comments. Be the first to leave a comment below.
---
Post A Comment
You must be logged in before you can post a comment. Login now.
Featured Product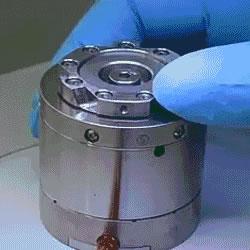 Hexapod micro-motion 6-axis platforms are based on a very flexible concept that can easily solve complex motion and alignment problems in fields including Optics, Photonics, Precision Automation, Automotive, and Medical Engineering.