Hermle is building and preparing not only for the present, but for the future as well. We are a company that looks ahead and plans with a great vision, so I can only believe that we will see some significant changes in the future.
Interview with Manuel Merkt, Vice President of Operations, Hermle Machine Company
Manuel Merkt | Hermle Machine Company
Tell us a little bit about Hermle Machine Company and what products you provide.
Hermle is a German machine tool builder specializing in 5-axis machining centers. We have been here in North America since 1997, headquartered in Milwaukee, Wisconsin. We provide leading manufacturers with the finest high-precision machines, manufacturing solutions, applications support, customer training and service. We pride ourselves on not only the machines we build, but also the team of dedicated and knowledgeable industry professionals that back the product we sell.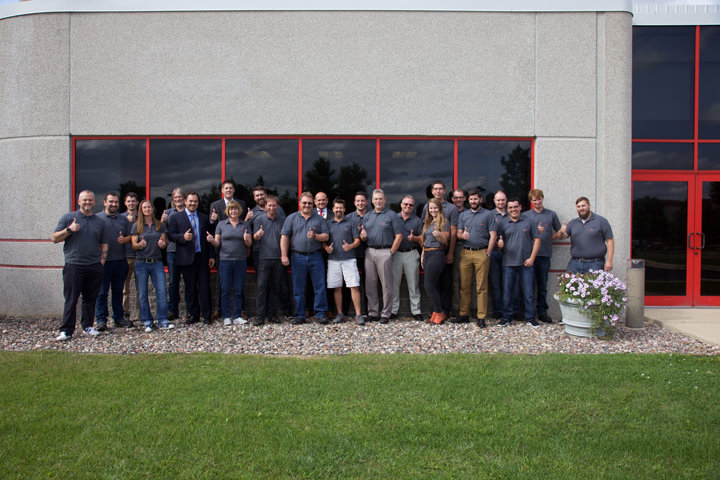 You are celebrating 20 years since the company expanded into the North American market. What initially made Hermle decide to expand into North America?
Hermle Germany had seen the need to expand and grow our customer base and therefore made the commitment to the North American market to have their own identity here in the USA. The reasons the current location was selected was because originally Hermle was imported by a small dealership in Menomonee Falls Wisconsin and this became the nucleus of the company in North America. We since moved and expanded to the current location in Franklin Wisconsin some 20 years ago. This location is and has been quite beneficial to our customers being centralized in the continent allowing us to grow our customer base and support current and future customers.
What were some of the challenges you faced when you arrived? Are those challenges any different today?
Infrastructure of the company was our biggest challenge on arrival, from the buildout and design of a new building, to assembling a complete support team in sales, service, applications, logistics and administration. We Basically built a new company mirroring our parent company in Gosheim Germany, but at a smaller scale. As for today's challenges, the skills gap is a real issue for the industry as a whole, and we have had problems finding and developing our workforce. We now have an apprenticeship program structured very similar to our successful German style dual education program, the first of its kind in Wisconsin.
What if any significant changes has the company gone through in the 20 years in North America?
Growth and change. With developments of new products from Germany we continually have to train the entire staff on all aspects of the company from service to logistics. We are continuing to expand our support staff due to the high demand of customers today and the increased complexity of the machine tools. Hermle is building and preparing not only for the present, but for the future as well. We are a company that looks ahead and plans with a great vision, so I can only believe that we will see some significant changes in the future.
Summarize what you think Hermle machines are best known for?
Hermle Machines are recognized as the benchmark of 5-Axis machining. The accuracy and quality of our machines is unrivaled, and with a dedicated team, we believe our service and support cannot be matched.
IIoT & Industry 4.0 are trending topics, how is Hermle adapting to the modern manufacturer?
Hermle HIMS (Hermle Information Management System) & HACS (Hermle Automated Control System are both product developments aimed at adapting to the digitization happening in the industry.
Look into the future 5 or 10 years, where is Hermle and what changes do you see from today?
Hermle will continue to grow and expand our footprint in North America in the years ahead. Service and support will be handled exclusively by Hermle. Our decentralized service model will grow and allow for us to establish a robust network of technicians across the continent.
About Manuel Merkt
A Native of Germany, Manuel Merkt began developing his industrial engineering background through a traditional 3.5-year dual apprenticeship program. Through the apprenticeship, Manuel gained skills in the trade of an Industrial Electrician. In 2004, Hermle AG-Germany hired Manuel full time as an electrician in their machine assembly where he worked for over 1.5 years. In 2006 Manuel furthered his studies at the University of Applied Science in Constance (Germany) and spent almost one year at the partner University in Coventry, UK where he graduated in 2009 with a Bachelor in European Engineering Studies. One Year later in 2010 Manuel graduated from the University of Applied Science Constance with a Bachelor of Engineering. While studying, Manuel was always employed by Hermle and gained valuable skills by working in the company's multiple industrial departments making him a multi-faceted employee.
His original plan was to start in the sales department as a Junior Sales Manager in Germany, but the opportunity arose for him to move to the US to work in the US subsidiary of Hermle AG . Manuel moved to Milwaukee at the end of 2010 and joined Hermle Machine Company as an Executive Assistant. His extensive knowledge in the product as well as his strong ties to the headquarters in Germany allowed Manuel to establish himself quickly and effortlessly within the company. In 2014 Manuel was promoted to the Operations Manager and most recently took on the role of the Executive VP Operations at Hermle Machine Company
Manuel Serves on the board of directors for the German Immersion Foundation of Milwaukee and is heavily involved in the Franklin Business Park Consortium as well as the German American Chamber of Commerce.
---
Comments (0)
This post does not have any comments. Be the first to leave a comment below.
---
Post A Comment
You must be logged in before you can post a comment. Login now.
Featured Product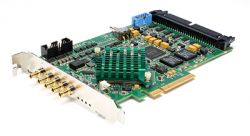 With the introduction of its Cyton and Karbon CXP frame grabbers, BitFlow has established itself as the leader in CoaXPress (CXP), a simple, yet powerful, standard for moving high speed serial data from a camera to a frame grabber. With CXP, video is captured at speeds of up to 6.25 Gigabits/Second (Gb/S). Simultaneously, control commands and triggers can be sent to the camera 20 Mb/S (with a trigger accuracy of +/- 2 nanoseconds). Up to 13 W of power can also supplied to the camera. All this happens over a single piece of industry standard 75 Ohm coaxial cable. Multiple CXP links can be aggregated to support higher data rates (e.g. four links provide 25 Gb/S of data). BitFlow CXP frame grabbers open the door to applications where cable cost, routing requirements and long distances have prevented the move to high resolution, high speed digital cameras. In many cases, existing coaxial infrastructure can be repurposed for CXP with very low installation costs.