We currently offer telemetry devices and cloud based dashboards for our customers to collect process data from remote instrumentation and provide dashboards and operational efficiencies for supply chain management with our Supplycare service offering.
Endress+Hauser's IIoT Vision
Steffen Ochsenreither and Michael Robinson | Endress+Hauser
Give us a quick summary of Endress+Hauser and what you do.
Endress+Hauser is a global leader in measurement instrumentation, services and solutions for industrial process engineering. Endress+Hauser provides sensors, instruments, systems and services for level, flow, pressure and temperature measurement as well as analytics and data acquisition. We work closely with the chemical, petrochemical, food & beverage, oil & gas, water & wastewater, power & energy, life science, primaries & metal, renewable energies, pulp & paper and shipbuilding industries. Endress+Hauser supports its customers in optimizing their processes in terms of reliability, safety, economic efficiency and environmental impact. The Group employs 13,000 personnel worldwide and generated more than 2.2 billion dollars in 2016.
What is Endress+Hauser's IIoT Vision and how are you pursuing this vision?
Our vision is, that we provide added value to our customers by leveraging internet technologies based on our world-class "things", i.e. our instruments. We start from a concrete customer need, utilize our instrumentation knowledge, combine this with connectivity and generate added value via applications on top of this. These applications will provide insights into the information generated out of the gathered data.
The Endress+Hauser IIoT offering consists of an ecosystem in which different applications can be integrated. Our cloud serves as an exchange platform for information gathered from various sources. Today, our field devices generate a large amount of data, which is often not used and remains locked in the device. Our vision is to change this.
We start with an application based on the basic idea of ​​a digital twin, i.e the virtual representation of real existing devices. We will put the users in the driver's seat. They will be able to determine which devices are installed, which manufacturer they originate from and which device type they are. This information may be used to standardize the device types, thus optimizing the storage of spare parts for example.
To present this information transparently is usually a considerable effort for anyone embarking on this journey. Firstly, an up-to-date overview of the installed devices has to be created, which is then evaluated manually.
At this year's Hanover Fair we showed that we can create such a database automatically in seconds utilizing information that we read directly from the devices. To do so, we connect via standardized interfaces, such as HART or PROFIBUS, to the instruments. Our so-called Edge Device then bridges the field and the cloud. We also showed how such a database could be created using a smartphone app in a few simple steps. After the creation of the digital twin, the next logical evolution is the evaluation of live diagnostic data.
Are there already IIoT "products" from Endress+Hauser available?
Yes. We currently offer telemetry devices and cloud based dashboards for our customers to collect process data from remote instrumentation and provide dashboards and operational efficiencies for supply chain management with our Supplycare service offering.
We have also been working on field trials with some selected partners to ensure that our ideas and solutions are viable and ready for deployment. The experiences gathered have directly influenced the further development of our ecosystem and we are ready to introduce this offering to the marketplace. By the end of August, the first digital service called Installed base analysis will be "ready for market entry". We are currently finalizing the discussion with a first number of countries and will quickly spread the offering across the globe.
How will the Endress+Hauser offering change the way users can operate their plants?
We believe that with our offering, we empower our customers to do things they do today in a better way. To do anything better, our customers are relying on information. We will provide this information in an easy way, without the hurdles of complicated steps in between. This will result in a more flexible way of how our customers can use and interact with the information, hence will end up in a better user experience and efficiency improvement.
Do you think IIoT will bring more (but different) jobs to the industry or will it result in a large loss of employment?
Maybe, maybe not. Who knows to be honest?
What we know is with today's technologies we can help and serve our customers better, enhance their user experience and open up completely new fields of application. I believe that with every change, there is possibility to grow – if we always keep doing things the way we do, only stagnation waits at the end of the journey.
What measures are you taking to ensure the security of the data of the users?
Security is an essential topic for us, as users will only adapt such a change if they can trust it. An important requirement in a world where networking is rapidly spreading into all areas of life is data security. On one hand data exchange between companies is on the rise, but on the other, protecting intellectual property remains an important goal. In order to ensure maximum data security, Endress+Hauser uses the most modern safety mechanisms.
Use of encryption methods with long key codes (HTTPS / TLS with SHA-256)
Co-operation with certified data centers (e.g. ISO 27001) according to European law
Certification of the Endress+Hauser platform by the independent certification authority, licensed by "EuroCloud" (planned for Q3 2017)

What will be the next steps in the journey of Endress+Hauser?
After we brought our first digital offering to the market, we will continue the journey by closely interacting with our customers to see, how they use our offering. Based on the customer's feedback, we will extend our offering and continue to grow our IIoT portfolio. Our goal is and always will be on the customer's requirements and how we can serve them in a better way.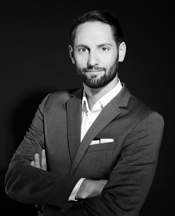 About Steffen Ochsenreither
Steffen Ochsenreither is Business Development Manager at Endress+Hauser Process Solutions, Switzerland. He supports a number of Endress+Hauser's sales centers in several countries. Over the years, Ochsenreither has developed industry relevant solutions and is also accountable for the Industry 4.0/Industrial Internet of Things (IIoT) development of Endress+Hauser. He has been with Endress+Hauser since 2010 and has held several positions in product management and sales.
About Michael Robinson
Michael Robinson currently serves as the National Marketing Manager for Projects, Services and Solutions for Endress+Hauser in the United States. Michael has served the Industrial Automation market since 1994 when he began work as a controls engineer for an OEM equipment manufacturer in Southern California after graduating from Cal Poly San Luis Obispo. He has served in the capacity of Automation Sales Manager, Regional Controls System Manager, Strategic Business Manager and Director of Solutions Business.
For inquiries about Endress+Hauser and its products please email iiot@solutions.endress.com
The content & opinions in this article are the author's and do not necessarily represent the views of ManufacturingTomorrow
---
Comments (0)
This post does not have any comments. Be the first to leave a comment below.
---
Post A Comment
You must be logged in before you can post a comment. Login now.
Featured Product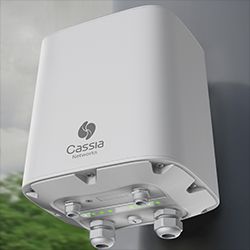 Cassia works with smart IIoT equipment manufacturers to help them overcome their challenges and to provide the competitive edge they need to reach their business goals. We provide companies in various IIoT sectors with a comprehensive suite of enterprise Bluetooth IoT products and solutions they need to enable smart IIoT solutions such as Condition Monitoring, Predictive Maintenance as well as Personnel and Asset Tracking solutions. Cassia's long-range Bluetooth gateways are uniquely designed for today's Industrial IoT enterprises to provide the scalability, flexibility and ease of deployment needed to reduce costs and achieve greater ROI.