Designing the optimal material handling systems requires a deep understanding of the product, process, and challenges inherent in the manufacturing process.
Beyond Conveyors: Conveying a Quality Solution
John Murdoch | Alfacon Solutions Ltd.
Conveyors are too often thought of as a commodity, a product. In fact, conveyors are a solution to a challenge. ETO, engineer-to-order, manufacturing solutions are not new; off the shelf products may work in some installations, but increasingly there are sectors requiring engineering design to maintain quality design.
None of the Alfacon Solutions clients order on-line; as a middle market case and pallet conveyor handling systems company, operating from an 80,000 square foot facility in Ontario, Canada, the company provides design, engineering, manufacturing, and installation services to drive a VSM (value stream mapping) moving from a current state with inefficiency to high-impact improvements.
The product offerings range from package and pallet handling conveyors and sortation systems to truck-loaders, extendable conveyors, vertical conveyor systems, belt conveyor systems, and roller conveyor systems. Along with integrating standard products manufactured by others, maintaining a fully CWB (Canadian Welding Bureau) certified fabrication plant allows to complement a standard product line with in-house manufactured items such as custom conveyor applications, pallet conveyor, structural steel, catwalks, mezzanines, chutes, slides, and other auxiliary items.
E-commerce Drives ETO in Conveying Solutions
E-commerce is driving many of the ETO demands in conveying as small packages with a single item has a much greater chance of damage, loss, and mis-picking. The cost of expedited shipping consumes the small margin on these types of shipments. Conveyor solutions must address the unique issues of an e-commerce modality. High volume, high speed, and efficiency defines quality in this space.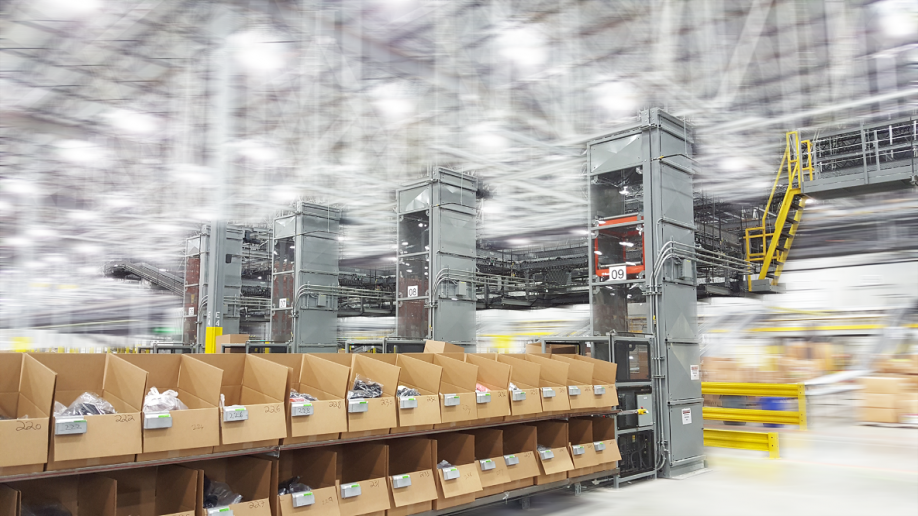 For quality control, each parcel system must be developed through a non-biased, data driven, industrial engineering approach. Few conveyor companies (and their integration partners) possess improvement engineering expertise to design high performance solutions; even few have hundreds of successful implementations in low to high volume parcel processing operations worldwide. At the core of each solution, is the robust convey and sort technology system design engineered for the rigorous demands of parcel sorting applications.
Material handling solutions are employed in the manufacturing of goods covering a wide range of industries, from food and beverages to pharmaceuticals, iron and steel to textiles, as well as lumber, tobacco, automobiles, aerospace, and petrochemicals. Equipment manufacturers are under pressure to produce products with better performance and functionality, all at a competitive price while complying with regulatory compliance. Continuous process improvement, the hallmark of lean manufacturing, mandates that material handling gets on par with production.
The very efficiency of production for manufacturers is dependent on material handling just as much as on the production equipment. The storage, conveyance, and handling systems used in industrial operations significantly reduce costs, increase productivity, and create a safer, more ergonomic production environment.
Designing the optimal material handling systems requires a deep understanding of the product, process, and challenges inherent in the manufacturing process. The product determines the properties, weights and volumes to be handled. Understanding the complete process allows a tight integration between the manufacturing operations and the conveying of material in/out of these operations. Assessing the challenges facilitates the design of a solution that optimizes the right dimension – be that WIP, floorspace, cycle time, etc. Once this deep understanding is gained a conceptual solution can be developed and tested against requirements, regulations, and expectations. Validation of the solution at this conceptual level reduced errors and complications prior to engineering, fabricating and implementing the system.
Site Supervisors Generate Consistent Quality Control Conveying Implementations
While the engineering expertise in design implementation is offered by several conveyors companies, there is a loud criticism levied at the large conveyor companies that once the implementation is complete, the vendor is silent. Even when local integration partners are used to coordinate the installation, there is deep inconsistency. By maintaining a strong, on-site experienced team of quality (site supervisors and field technicians) costs are lowered, accurate and efficient project management date and metrics are maintained from design to installation at each job site. Regular QC "check-ups" are available to ensure optimal safety and efficiencies are realized. Not only must the conveyor product be engineered-to-order, so must the process to ensure truly unique best practice solutions.
About John Murdoch
John Murdoch is CEO of Alfacon Solutions Ltd., based in Canada. Murdoch is a thought-leader in both the manufacturing and materials handling sectors. Leveraging more than a quarter century of experience, Murdoch brings a unique perspective to engineered material handling solutions and the role of automation. Murdoch can be reached at john.murdoch@AlfaconSolutions.com.
The content & opinions in this article are the author's and do not necessarily represent the views of ManufacturingTomorrow
---
Comments (0)
This post does not have any comments. Be the first to leave a comment below.
---
Post A Comment
You must be logged in before you can post a comment. Login now.
Featured Product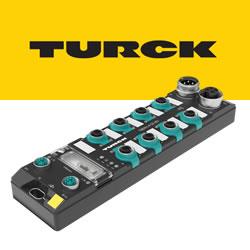 The new IP67 Managed Ethernet Switch from Turck provides standard and Gigabit ports in the same device. Configure, manage, and monitor connected machines and devices remotely, outside of a control cabinet. Find out more about this rugged solution for decentralized control. Part number TBEN-Lx-SE-M2. • Gigabit high-speed backbone for fast link-up times • Standard and Gigabit ports on the same device • Web-based diagnostic tools for preventive maintenance • Built-in security with the use of VLAN, NAT routing and firewall