By monitoring your printers to ensure they are working correctly you can reduce costs but having the ability to isolate your 3D printer or extra machinery after it has completed the task adds extra cost savings.
Heero: the Perfect 3D Printing Partner Monitors & Controls Progress
Tim Mobbs | Guzu
Tim Mobbs is an electrician by trade and has now created Guzu to create unique electrical and lighting products for manufacturing companies.
Evolution of 3D printing. What's the next step?
Ever since 2009 when companies like Makerbot began to bring 3D printers into an affordable bracket, they have been growing in popularity and availability to not just 'prototypers' but also children. Prices have been lower than $200 but reliability of the smaller and entry level machines are not like commercial products. Now with 3D printing anything from prosthetic limbs to printed food is being created and the excitement is building, what about a full kitchen of 3D printers to create the perfect dishes and a 3D printer in every surgical ward for rapid creation of urgently needed body components which could be created on site. A problem that all this rapidly expanding technology does face is the ability for someone to monitor it and control it with ease. This is where Heero steps in. Reference site http://www.bbc.com/news/health-35581454
Problems associated with 3D printers?
Many 3D printer kits often allow 'open source' programing and modifications which has seen people create amazing items and modify their machines to suit various requirements. 3D printing can take long periods of time for quality prints with high accuracy and often times are left unattended while they print but many 3D printers have failed prints, jammed nozzles and poor outcomes due to the temperamental nature of 'building' material on top of each other. This leads to wasted material, higher power usage and the possibility of fires.
(Example article https://all3dp.com/fire-safety-unattended-3d-printer-nearly-burns-house-down/ )
Growing trend: 3d printer for home usage. What does it mean for the manufacturing world of consumer goods?
The opportunity for people to create customized objects or create the product they have always been looking for is very attractive but for mass manufacturing I don't believe it will become a threat rather an advantage, people can create accurate prototypes and decide for mass manufacturing with confidence. For small objects that someone wants to create, they can still take up to 2hrs to print so you can imagine what 10,000 small objects will take if they were all printed.
Tools, such as 3D printer, that make it possible for small design team to play in the big league? What role will it continue to play.
For Guzu Inventions, we can't operate without 3D printers because we need to prototype and test rapidly. Even if we engage a prototyping factory in China the turnaround will be at least 2 weeks and the cost will be higher compared to producing it in our office. For companies wanting to produce items and test objects rapidly 3D printing is a necessity, the only item that can assist this even further is Heero. When you add Heero to a 3D printer, CNC machine or laser cutter it means you can leave your machinery running and not have to concern yourself with the "what if's".
How can we cut down cost of 3D printing?
By monitoring your printers to ensure they are working correctly you can reduce costs but having the ability to isolate your 3D printer or extra machinery after it has completed the task adds extra cost savings. With Heero you can do all that from your phone!
What kinds of materials can be used in 3D printing?
3D printing offers so many various materials so that you can customize your material to the application. From Carbon Fiber PLA to Wood PLA the filament (FDM) style printers offer the user a wide range to suit both budget and application. With resin printers (SLA) they offer some even better options to allow jewelry makers to print molds and clear resin's that almost appear like clear plastic!

3D printing is not very green. What can be done about it?
Saving as many failed prints as quickly as possible and shutting down your printer after its finished is the best way to reduce costs and save power. Failed prints take your time to clean up, waste good material and ruin your day, Heero can help save it all.
What is the best approach to design with a 3D printer?
Anyone can get files from the internet and print objects. There are also some applications that allow for easy 3D design but for the real enthusiast or professional they will run with software that allows for every detail to be customized and the final product perfectly finished. My suggestion is you find software that suits your need and allows you to print at your level. A poorly designed product will only cause frustration when you try to print it so learn the best way to print based on your 3D printers' requirements.
TIP: Look at the everyday objects how many parts are they made of and how they are assembled. Also it is good to be aware that every shape going over 45 degrees vertically will need supports (the little branches in 3D printing that support the print). True they can be created automatically, but when you break them off they leave a mark.
What other applications do you see for Heero?
A must for makers (laser cutters, cnc's). Great tool for somebody that wants to automate their house but doesn't want to spend a fortune - with heero you can obviously monitor, what's happening in/outside the house and with wireless smart sockets, controlled by the same app, possibilities are endless (no more worrying, whether you left any electrical appliance turned on, turning on the heating/air conditioning via phone on your way home from work, connect auto feeder to smart socket and feed the dog, while you unexpectedly needed to stay long at work, ...)
Has the Kickstarter experience been a positive one for Heero?
We've learned so much in those few days, that we couldn't in a year of just reading about Kickstarter. We've received many feedbacks from our backers with ideas about what can be improved, which features would be nice to add and so on... We've managed to realize that if we implement all those features into our next version, we could really launch an impressive product.
https://www.kickstarter.com/projects/guzu/heero-monitor-and-stop-any-electrical-device-remot

Are you working on any other projects that you would like to talk about here?
But of course. We never stop developing... We've got about 35 projects/inventions in line after Heero, so subscribe to our social media channels and stay tuned. :)
About Tim Mobbs
As an electrician by trade, I worked in the family business (Mobbs Electrical) from 2001 to 2006. It was during this time, working in the electrical industry, I started to see the need for high-quality energy efficient lighting products. Originally working out of the garden shed, at the back of my childhood home, M-Elec lighting products were designed and prototypes constructed, during hours 'outside' of Mobbs Electrical. In the middle of 2006, the demand for these products, both locally and nationally, required my position to be full-time.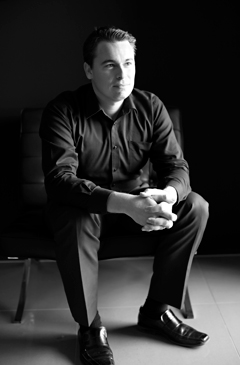 From M-Elec's humble beginnings, today it's a present leader in the Australian LED lighting industry. Over the years, I have continued to design lighting products. Innovation drives me, constantly challenging me to design and create products that improve traditional lighting practices and techniques. For example, the 'Downlight in a bag', part of the Mates Rates range, released in 2015, was originated with the need to simplify and make it easier for everyone involved in the process of getting the lights from the factory to the stores, onto the shelves, and then also for the installer as well. The product was an instant hit with installers and customers alike, and consequently was awarded a Good Design Award in 2015, for its design, innovation and creativity. Other examples of lighting products that I have worked tirelessly on, which are now sold locally, nationally and internationally, include the release of LED strips in 2007; 1box LED downlight (patented download that enables the user to choose between warm/neutral/white light) in 2013; and in 2015, a bare batten launched, championing to be 'the world's fastest fit-off time for a bare batten'.
Over the past nine years at M-Elec, designing, developing and selling innovative lighting products has been the core business. Fuelled by passion and hard work, M-Elec is recognised as one of Australia's most respected and innovative light producers in the country. Innovation has always been at the forefront of this family run company, always pushing the boundaries and continually challenging the status quo of traditional lighting products and techniques. With this ambition, I have established Guzu, a new company, that will further this. Guzu builds on M-Elec's success, however gives me the opportunity to diversify and to create unique electrical and lighting products for manufacturing companies, as well as create the 'craziest, wackiest, awesomest' products.
The content & opinions in this article are the author's and do not necessarily represent the views of ManufacturingTomorrow
---
Comments (0)
This post does not have any comments. Be the first to leave a comment below.
---
Post A Comment
You must be logged in before you can post a comment. Login now.
Featured Product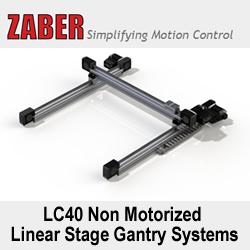 A Zaber gantry kit comes with everything you need to build a customized XY gantry system or XYZ gantry system. These gantry systems feature coordinated multi-axis motion, plug-and-play operation, easy integration with end-effector options, and built-in IO and E-Stop capabilities. An intuitive ASCII interface allows the user to easily communicate with the gantry systems using our free software, either Zaber Motion Library with APIs for several popular languages or Zaber Console. Third party terminal programs that can communicate over a serial port can also be used.