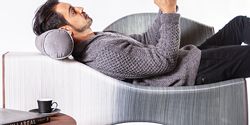 We've had to produce our own printers in-house to address the speed issue, and can now produce a coffee table in just a few hours. What it really impacts is how production scales, and what sort of products we can offer our customers.
From Dezeen: Rhode Island furniture company Greycork has created a collection of quick-assembly, flat-pack pieces that are intended "to be a better alternative to Ikea"... ...Each piece is shipped for free in a thin, flat box and is designed to be assembled by the customer in under four minutes... ...The company's first line, the Brooks Collection, featured a folding dining table, coffee table and bench – all made of wood and priced from $500 to $950... ( full story ) ( Greycork site )
Records 1 to 2 of 2
Featured Product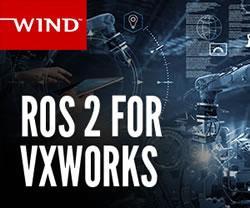 Develop new robotic capabilities with ROS 2 for VxWorks. ROS 2 for VxWorks® project provides custom modifications and build scripts to integrate the Robot Operating System 2 (ROS 2) framework with VxWorks 7. ROS 2 is a set of software libraries and tools that aid in building robot applications. Build ROS 2 for VxWorks using 1) with a VxWorks SDK that is available on the site under a free non-commercial use license; or via 2) with a commercially-licensed VxWorks product.