The Engineer: Researchers at Nanyang Technological University, Singapore (NTU Singapore) have 3D printed a ready-to-fly drone with embedded electronics using an aerospace-grade material. The electronics were incorporated in the drone during the 3D printing process, which employs Stratasys' ULTEM 9085, a high strength, lightweight FDM (fused deposition modelling) material certified for use in commercial aircraft. Cont'd...
Adam Conner-Simons for MIT News: Anyone who's watched drone videos or an episode of "BattleBots" knows that robots can break — and often it's because they don't have the proper padding to protect themselves. But this week researchers at MIT's Computer Science and Artificial Intelligence Laboratory(CSAIL) will present a new method for 3-D printing soft materials that make robots safer and more precise in their movements — and that could be used to improve the durability of drones, phones, shoes, helmets, and more. The team's "programmable viscoelastic material" (PVM) technique allows users to program every single part of a 3D-printed object to the exact levels of stiffness and elasticity they want, depending on the task they need for it. Cont'd...
Records 1 to 2 of 2
Featured Product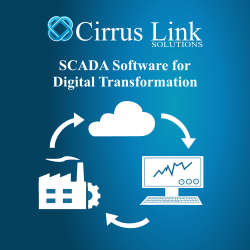 Cirrus Link provides a modular approach to building Enterprise-Class IIOT/SCADA/MES applications delivering a superior OT solution and enabling your enterprise to connect OT data to IT services for big data analytics. CTO Arlen Nipper, co-inventor of MQTT, forged a relationship with Inductive Automation to bring our software together for the ultimate IIoT solution. The Cirrus Link modules offer complete functions such as MQTT enablement, data delivery to the cloud, electronic flow measurement, and more. These software modules transmit data from the field via MQTT, with options to launch an MQTT server in the cloud or on premise and connecting OT data to industrial and business applications. The Cirrus Link IIoT modules for Ignition empower organizations to create one streamlined pipeline for all their IIoT data.