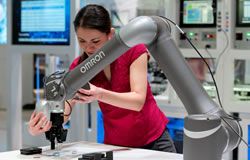 Global technology leader returns with AI-equipped table tennis tutor and a glimpse at the factory floor of the near-future, in which humans and machines work collaboratively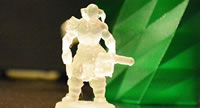 Brian Benchoff for HACKADAY: CES is over, and now we can take a step back, distance ourselves from the trade show booths, and figure out where 3D printing will be going over the next year. The Hype Cycle is a great way to explain trends in fads and technological advances. VR and autonomous cars are very early on the Hype Cycle right now. Smartphones are on the plateau of productivity. 3D printing is head-down in the trough of disillusionment. For this year's CES, 3D printing is not even a product category. In fact, the official documentation I found at Prusa's booth listed their company in the 'Assistive Technologies' category. These are dark days for the public perception of 3D printing. The perception of 3D printing has been tied inexorably to Makerbot. Makerbot presented the only 3D printer on The Colbert Report. Only Makerbot had their 3D printing storefronts featured on CNN. It's been like this for half a decade, and hopefully things will get better. Cont'd...
Records 1 to 2 of 2
Featured Product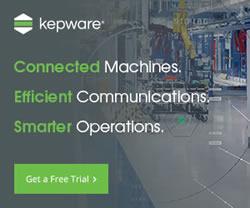 KEPServerEX is the industry's leading connectivity platform that provides a single source of industrial automation data to all of your applications. The platform design allows users to connect, manage, monitor, and control diverse automation devices and software applications through one intuitive user interface. KEPServerEX leverages OPC (the automation industry's standard for interoperability) and IT-centric communication protocols (such as SNMP, ODBC, and web services) to provide users with a single source for industrial data. The platform is developed and tested to meet our customers' performance, reliability, and ease-of-use requirements.