Looking to the Future: Visual Commerce in Manufacturing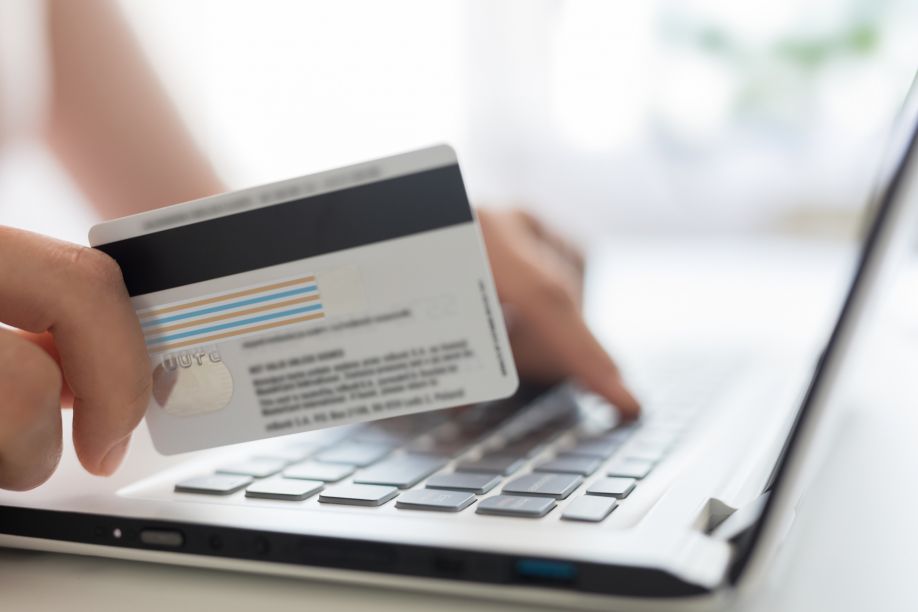 As the saying goes, seeing is believing. And there is nowhere that is more true than in the world of B2B manufacturing sales. Yet to date, complex manufacturing products have often been unavailable to buy digitally with visual representation, which can considerably slow the sales process. Buyers often face difficulty and inconvenience, just searching for and ordering spare parts for complex products.
Without being able to visualize a customized and complex product, the expectations and results can be unclear. This can lead to disappointed buyers when their expectation doesn't meet reality. Ultimately, a lack of product visualization instills a lack of trust between a company and a buyer, especially when those products are at a higher price point and are not a common purchase.
Today's B2B buyers want to indulge in thorough "digital window shopping" like they would at home, to visualize a product, equipment/tool, or part before they buy it. And while the manufacturing sector hasn't typically been at the leading edge of digital transformation, the reality is B2B buyers increasingly expect interactive and engaging commerce offerings. It's time for manufacturers to up their digital commerce game to keep B2B customers coming back.
Consumer level experiences for the business buyer
There is a clear opportunity for manufacturers, with 70% of B2B decision-makers willing to make new purchases over $50,000 through online channels. The B2B sector is moving away from in-person sales, and towards the digital commerce offerings that buyers have come to know and love as consumers. So, convenience is key – just as it is in the B2C world. But manufacturing buyers are often left struggling to navigate unwieldy online catalogs or basic spreadsheet lists of complex products and spare parts. If businesses can offer a more convenient and engaging solution, they stand to overtake competitors and win market share.
This means enabling customers to visualize what they have ordered previously, and how a new custom product might look in comparison or might complement existing equipment. By allowing buyers to see how a new tool or part will integrate with their current setup, and how a factory or production line could look from the comfort of their home office, manufacturers can close more sales, more quickly. This approach also delivers the level of personalization that business buyers are seeking out; 73% of B2B buyers say they want personalized experiences that rival those in the consumer world.
Visual channels that make highly complex or customizable products shoppable online can include virtual reality (VR), augmented reality (AR), or digital mock ups that allow buyers to visualize the exact configuration they are purchasing and "see" or "walk around" it. But as a starting point, a sophisticated customer-facing website that assists buyers with more tangible information is essential. For example, measurements and dimensions, easy-to-choose configurations and customizable set-ups, and consumables and assemblies within a product.
As B2B buyers begin to demand the same easy and seamless experiences they've become accustomed to in their personal shopping lives, those businesses that build engaging experiences will reap the rewards. We've witnessed time and again how consumer trends make their way into the B2B world, from social commerce to digital marketplaces to live shopping. With the introduction of less static technologies and advances in AR and VR technology, the possibilities for visual commerce in manufacturing have expanded considerably.
Building on the bottom line
Any investment in visual commerce will pay dividends for manufacturers down the line. And in today's uncertain economic climate, with increasing energy costs and supply chain challenges, a solid ROI can't be ignored. Providing better product visuals, more tangible information and educational content builds trust and helps buyers with their purchase decisions. This means customers make more informed purchases and this leads to far fewer returns. This in turn reduces the costs of dealing with reverse logistics and refunds.
Visual configurators also improve product discoverability, enabling manufacturers to positively impact conversions and revenue. And importantly, configurators allow customers to build complex bespoke products, which raises the average order value beyond standard product purchases. The key takeaway is that visual content leads to better customer engagement, enhances experiences and aligns expectations – which all provides a positive boost to the bottom line.
Tools for change
So, how can manufacturers enable this visual mode of commerce? The key is a flexible, resilient and robust digital backbone, which allows them to create engaging and slick experiences. However, many manufacturers still work with tech stacks and infrastructures that are complicated, expensive to maintain and deeply inflexible. This is because typically, technology providers serving the sector have offered limited solutions that are monolithic and rigid, which is stopping manufacturers from creating visual experiences that draw buyers in.
What manufacturers need is a composable commerce approach; a cloud-native, modular and customizable commerce stack that scales with the business. A composable platform lets businesses select best-of-breed commerce components and Packaged Business Capabilities (PBCs) to create custom applications and experiences. The flexibility allows manufacturers to easily work with external vendors and partners to experiment, keep what works, and lose what doesn't. With a composable approach, manufacturing businesses can gain the flexibility and agility they need to create unique, customizable visual commerce offerings and entice B2B buyers.
Comments (0)
This post does not have any comments. Be the first to leave a comment below.
---
Post A Comment
You must be logged in before you can post a comment. Login now.
Featured Product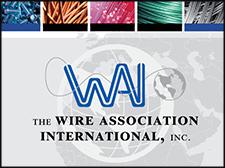 The Wire Association International (WAI), Inc., founded in 1930, is a worldwide technical society for wire and cable industry professionals. Based in Madison, Connecticut, USA, WAI collects and shares technical, manufacturing, and general business information to the ferrous, nonferrous, electrical, fiber optic, and fastener segments of the wire and cable industry. WAI hosts trade expositions, technical conferences, and educational programs.