5 ERP Capabilities That Will be the Most Important to Manufacturing Executives of the Future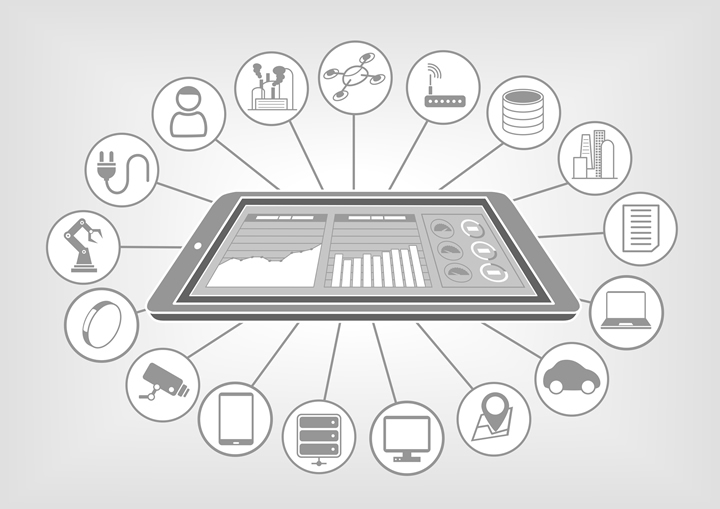 You know that your technology and operations must evolve in order to stay ahead of the industry and your competition. How can you ensure your internal systems will be just as resilient?
Keeping your operations on track, collecting and synthesizing all the data your business functions need, and ensuring that your workers have the right tools and information at their fingertips is hard to do without a modern enterprise resource planning (ERP) solution. A robust and tailored-for-you ERP becomes the hub of your organization and can inform its future through data-driven insights, predictions, and actions.
But not every ERP is created the same, and many won't be the right fit for your organization. Whether you're looking for a new ERP or reevaluating your current offering, these are the top capabilities industry experts say you'll need in order to maximize your software, data, and operational potential.
Five Important ERP Capabilities
If you're looking to improve your operations and scale your enterprise, ensure that your organization is working at its best by leveraging these five capabilities in your ERP solution.
#1: Ease of use
Probably the most important capability of your new ERP is that it's easy to use. Everyone across your organization will be using or somehow interacting with your ERP solution, so it should be as easy to use as a smartphone, with a straightforward interface, easy to find resources, and simple user experience (UX).
Why focus so much on an ERP's interface and useability? Because you want the people in your organization to use it to get the most return on your investment, empower your workforce, drive alignment, and gain comprehensive visibility. Easy to use, straightforward technology allows users to ramp up with little training, saving time and cost. And the more workers use it and the higher adoption, the more effective it'll be. Easy to use interface means that employees will find the data and tools they need quicker and easier, making their jobs more streamlined. Considering that 95% of organizations say that their ERP has improved their business processes, you want buy-in.
#2: Ability to integrate
An organization generates a ton of data that can and should be captured — and that when analyzed can reveal a lot about how healthy your business is functioning. Another important capability of an ERP solution is the ability to capture all that data from across the organization through integrations.
By utilizing open architecture that can pull in data from applications, databases, cloud, and more through APIs, an ERP collects your organization's data and displays it in one place. This gives an organization visibility into their customer data, inventory data, financials, supply chain, and more, and tells the story of their business operations. As connectivity evolves, ERP solutions will pull in data from Internet of Things (IoT) devices as well, like smart sensors and security trackers, to give an organization even more data to work with.
Without data integration, an organization can't see how data collected from each business function connects to others, leaving operations and advancement siloed and stagnant. And a lack of real-time data in manufacturing can impact efficiency, production, order fulfillment, and more.
#3: Monitoring and identity management
Cyber threats are increasing, and the way in which malicious actors attack organizations is growing more sophisticated each day. It's estimated that a cyber attack occurs every 11 seconds, and with the average cost of a data breach around $3.86 million, organizations need to put security first.
That's why another necessary capability in your ERP needs to be monitoring and identity management, in order to keep your organization safe. Your ERP will be accessed by everyone in the company, and maybe even third-party vendors as well, so you need to know whoever (or whatever, if you enable robotic process automation or Internet of Things technologies) is indeed who or what they say they are. Today's cloud-based ERP solutions technologies include several layers of security and often offer additional services as your business may require.
#4: Predictive business intelligence
Rapid industry, geopolitical, market, and climate changes have clearly demonstrated a need for earlier indicators to signal supply chain disruptions, swings in buyer behavior, product shortages, and more. This is why your ERP must have business intelligence capabilities — and all the better if they're predictive, meaning that your BI platform runs your historic data, blended with external data streams, to forecast the future of your operations and what decisions need to be made to address change.
But what are you analyzing that data for? It is easy to get overwhelmed by the sheer amount of data and possible applications. Start by asking what you want to know about your operations, and creating objectives. Then focus on the right key performance indicators, or KPIs, to track so that you can get the answers to your questions. Make sure that your ERP can track those answers and give you valuable insights that can improve your operations in big and small ways.
#5: Localization
Organizations today are expanding across the globe, and operations need to work efficiently across distributed teams and multiple sites. That's why localization is another capability that's key to have in your ERP — whether you've already expanded or are looking to in the future. Localization allows your ERP to manage your people and business operations specific to the country or locale your site is in, including regulations, currency, time zones, and more. This allows for more connectivity and for everyone to be on the same page.
Invest in the Future
Are you prepared for the future of manufacturing? It's not just about having the right equipment, technology, and personnel to run your operations. It's about having the right business solutions that connect your data and your people together, too. Investing in the right ERP solution can ensure that you have a foundation upon which to build the future of your enterprise.
Kerrie Jordan is Vice President, Product Management, Data Platform, at Epicor Software. In her role, Kerrie leads the strategic direction of Epicor's cloud-enabled solutions to ensure they continue to deliver high-value innovation, security, and performance for Epicor customers. Based in Richmond, Virginia, she brings over a decade of experience in ERP, supply chain, eCommerce, cloud computing, and product development business solutions.
Comments (1)
Very through points. Not sure of these are the most important to pick in a list, but yes an Enterprise Resource Planning platform should be able to support planning descisions and have a certain 'market awareness' or intelligence to provide that. ERP companies came a long way, back from the nineties and still have some of that period in their DNA. They like to put ALL functionality in the platform. This created a lot of unnecesary complexity and functionalities (or modules) that provide a bit of a lot. The world is changing to fast to keep that up as we know now for over a few decades. It strikes me that it is so difficult for them (yes I am part of one of those companies) to focus on their core. Planning resources. That is difficult enought to do fast and to predict what will happen. Integration is in my humble opinion a way to make sure that focused power can be used and shared between the best products of that moment. It also fits in the ease of use you add at top of your list. The customer and their employees should be considered the specialist in their job, their company, the market they operate in. It is ignorent, no it is arogant to think otherwise. Those solutions are indeed localized, very dependent on the industry. ERP can be a strong stable core system of records, working together with those very much specialized - modules - it is integrating with. It is 2023... the eighties are over. Cheers, thank for your thoughts
Post A Comment
You must be logged in before you can post a comment. Login now.
Featured Product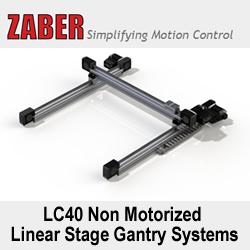 A Zaber gantry kit comes with everything you need to build a customized XY gantry system or XYZ gantry system. These gantry systems feature coordinated multi-axis motion, plug-and-play operation, easy integration with end-effector options, and built-in IO and E-Stop capabilities. An intuitive ASCII interface allows the user to easily communicate with the gantry systems using our free software, either Zaber Motion Library with APIs for several popular languages or Zaber Console. Third party terminal programs that can communicate over a serial port can also be used.