Sustainability and Plastic Injection Molding in the Automotive Industry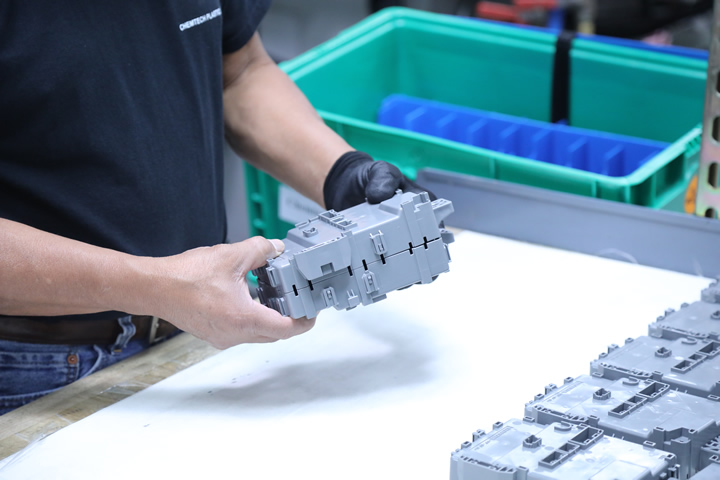 Consumer demands are shifting the attention of the automotive industry—an impact the world will soon notice in 2023. According to the recent Automotive Ecosystem Vision Study by Zebra Technologies, car buyers now primarily seek sustainability and eco-friendliness, leading to an increased interest in electric vehicles (EVs).
That's where the plastic injection molding industry comes in. With the ability to use various materials to produce automotive components, car manufacturers will turn to this industry as the solution. From energy-saving methods in the manufacturing process parts to different colored parts for electric vehicles, high-precision plastic injection molding is the answer.
Benefits of Automotive Injection-Molded Plastics
As the cost of electric vehicle ownership continues to drop, EVs are projected to occupy 50% of the automotive market by 2030. This is partly because older EV models used to be very heavy, which limited their efficiency. Meanwhile, new models use durable, infection-molded plastics instead of heavier materials, like steel and glass, that are much lighter and, thus, more efficient.
Other advancements in automotive safety include the use of orange plastic in EVs. For automotive plastic molded components, orange plastic is key to high-voltage safety protection. When working under the hood of an EV, this high-visibility plastic color is the best way to avoid a dangerous situation, as it alerts mechanics and emergency service personnel to high voltage.
Sustainable Processes for Sustainable Parts
Plastic injection molding companies, like Chemtech Plastics, have incorporated sustainability into their daily operations. They use a closed-loop heat exchange system, where the water used in their manufacturing processes is cooled through convection, filtered 100%, and then put to work. Meanwhile, other companies take their water out of the building and use a fan to cool off the water, which exposes it to contaminants, like dirt and debris.
Energy-conserving measures are also employed through variable-frequency drive (VFD). This type of motor drive allows internal sensors to control the motor speed and torque. These sensors let the pumps know the demand to either slow things down or speed them up, saving a significant amount of energy.
Biodegradable Resins for Eco-Friendly Production
Around since the start of the 20th century, biodegradable plastic resins are well known for their durability, heat resistance properties, and ability to be an electric insulator. When used in plastic injection molding, much unlike traditional petrochemical plastic, "biodegradable plastics do not release any carbon back into the environment after use, [since] carbon isn't used in the initial manufacturing and isn't a byproduct as it degrades," writes SEA-LECT Plastics Corporation.
In 2018, automotive companies like Ford started testing bioplastics to make cars lighter and improve fuel efficiency. The three main bioplastics being used in the automotive industry at present include bio-polyamides (Bio-PA), polylactic acid (PLA), and bio-based polypropylene (Bio-PP). "In light of dwindling fossil resources, the unpredictability of oil prices, and the need for more cost and fuel effective vehicles, bioplastics are hailed as one of the best replacement materials for plastics and metals," writes Thomas Insights.
For more information on the future of plastic injection molding, contact Chemtech Plastics today.
Comments (0)
This post does not have any comments. Be the first to leave a comment below.
---
Post A Comment
You must be logged in before you can post a comment. Login now.
Featured Product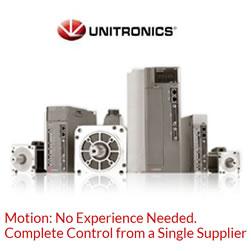 Unitronics' line of AC Servo Drives & Motors changes the traditional approach to motion control. They are simple to set up and painless to program. Unitronics Servos simplify implementation of motion applications while minimizing complexity and reducing development time. Some of the easy-to-use features in this new line include implementing motion control easily with ready-made motion code, embedded diagnostic tools, and automatic communication setup.