Mattel Innovates the Toys of Tomorrow with MakerBot 3D Printers
Mattel, a leading global toy company and owner of one of the strongest catalogs of children's and family entertainment franchises in the world, is on a mission to empower the next generation to explore the wonder of childhood and reach their full potential. The company facilitates that through high quality innovative products that are constructed with the highest consumer safety in mind and are accessible to many.
A critical part of that is the research and development of the toys of tomorrow, a responsibility of Jack Peach, key lead innovation engineer at Mattel, and the Product Innovation team. Jack and his team support all of Mattel's portfolio of iconic brands, including Barbie, Hot Wheels, Fisher-Price, American Girl, Thomas & Friends, UNO, Masters of the Universe, Monster High and MEGA. From simple mechanical features to researching and prototyping toys of tomorrow, the Product Innovation team helps Mattel brands execute their vision based on consumer insight.
Jack has been working in the toy industry for over 15 years, having previously worked at a toy invention company. His passion for invention combined with a love of learning, and the joy of seeing children experience new toys have pushed him to be more creative as he designs new features and components.
"Being an inventor, I'm most excited to see the sparkle in a kid's eye when a toy does something unexpected, something "magical". It is a shared experience driving imagination at their level and mine, encompassing 'What if? Why Not?'," said Jack.
INNOVATING THE TOYS OF TOMORROW
Mattel, which recently was named to Fast Company's Best Workplaces for Innovators list two years in a row, uses the same tools and processes as some of the largest tech companies. It has access to some of the most cutting-edge design tools and machine shops. For Mattel, creating innovative products and experiences that inspire, entertain, and develop children through play is serious business.
Jack and his team use a wide range of professional digital design software and hardware tools for sketching and rough model layout, mechanical feature design and simulation, virtual model (VR and AR) visualization and electronic hardware/software development. For fabrication, they have access to hand tools and power tools to build prototypes to prove out rough size and function.
To build out his toy workshop in his home office, Jack added two 3D printers to the mix – the MakerBot METHOD® and MakerBot METHOD X®. While he was familiar with operating CNC machines at his previous company, it wasn't until he started working at Fisher-Price that Jack learned about the advantages of industrial 3D part fabrication.
"In early 2020, I decided to invest in a 3D printer that offered high resolution, high repeatability and was super easy to use. When I started using the METHOD 3D printers, I realized 3D printing parts at home at the industrial level with industry standard material was amazing," said Jack. "Our team's focus is to share innovative product features with the brand team and help bring them to market. When physical models are needed, our team can rely on industrial-grade 3D printing materials like ABS-R or Nylon Carbon Fiber because they are durable enough to prove out form and function."
Digital design and development are key at Mattel for unlocking efficiencies and innovation internally and working with outside vendors. Through an iterative process, concepts can be shared with its brand partners, the Fisher-Price™ Play Lab and the Mattel® Imagination Center for toy testing and consumer insights for feedback. The design is then updated, fabricated as needed, and shared again.
"Brainstorming and concept sketching is where it all starts. Minimal deco changes to last years' products might be approved with visuals in the digital space. But if we're trying to prove out a mechanical function/feature or appropriate sizing for a child, fabricating a model is essential. The prototype can reveal unforeseen issues that need to be resolved or you might discover a new use case or feature that elevates the product," he continued. "With a 3D printer, you don't have to re-fabricate the entire prototype by hand. You can make a few adjustments digitally, send it to the printer, and have a new part printed quickly. This process makes modifications, testing, and reviewing so much easier and quicker."
CHANGING THE GAME
Before having a 3D printer at his fingertips, Jack relied solely on the machine shop at the office to support his prototyping needs. Since other teams also utilized the machine shop, sometimes it would take days before he received his part back. If additional adjustments needed to be made to the original design, he would have to send back a new design and wait some more for a new part, extending his project lead time.
"With the METHOD and METHOD X, I can quickly produce a concept and get it into a physical form. Years ago, it would have taken longer. But with a 3D printer in my workshop, I have more control over the process and timeline," Jack noted. "Having a high-quality desktop 3D printer in-house opens new doors, allowing me to fabricate and test mechanical functions sooner, sometimes shaving off days. Complex parts and assemblies are often ready overnight, ready for review with a cup of coffee in the early hours of the morning. I can inform the team with results at the morning meeting."
The MakerBot 3D printers are mostly used to print early prototype models to prove out an electromechanical function. Jack uses a mix of 3D printing materials depending on the application. Since most of his team's work is for demonstration of a new feature or function, he typically uses a material that can withstand hundreds of cycles. Recently, they started to use ABS-R for housings and structural features due to the material's high impact resistance and durability, and Nylon Carbon Fiber for gears.
Printing high-quality custom parts on demand has enabled the team to provide dimensionally accurate assemblies that are very similar to injection molded production assemblies, helping to prove out a toy's features quicker and with high confidence of success.
Jack and his team recently worked on a project for a brand team, where they were asked to brainstorm a new feature for a particular line. After pitching a few concepts, the team built a rough mockup of one of the user-interfaces that included lights and sounds that played when a joystick was moved FORWARD/REVERSE/LEFT/RIGHT. The joystick was an off-the-shelf version and was too large to fit into the toy.
A digital model of the toy was modified, and the team quickly designed a smaller joystick that was then integrated into the toy. After verifying the direction with the brand team, they 3D printed out the parts, assembled the model, added the electronics, and shot a demo video. The feature received great reviews from the brand team and is now scheduled for production.
"The hit and miss ratio in the toy invention business is crazy. If one out of a hundred of your ideas makes it to the market, you're doing good," said Jack. "The MakerBot METHOD and METHOD X have been game changers enabling me to put form to the creation and bring joy and imagination to the next generation of Makers."
Comments (0)
This post does not have any comments. Be the first to leave a comment below.
---
Post A Comment
You must be logged in before you can post a comment. Login now.
Featured Product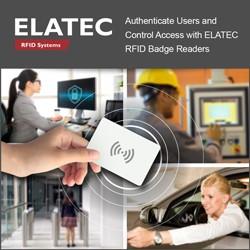 With a tap of the badge, RFID readers from ELATEC provide secure, reliable and easy-to-use user authentication, access control and usage tracking of hardware and software in industrial automation processes. Reader durability in harsh plant floor environments is another essential feature. Choose the right authentication and access control solution and extend RFID card-based capability for the access control of PLC, robot and HMI automation controller software and devices requiring special operator training.