How Were Manufacturing Best Practices Disrupted by the Pandemic?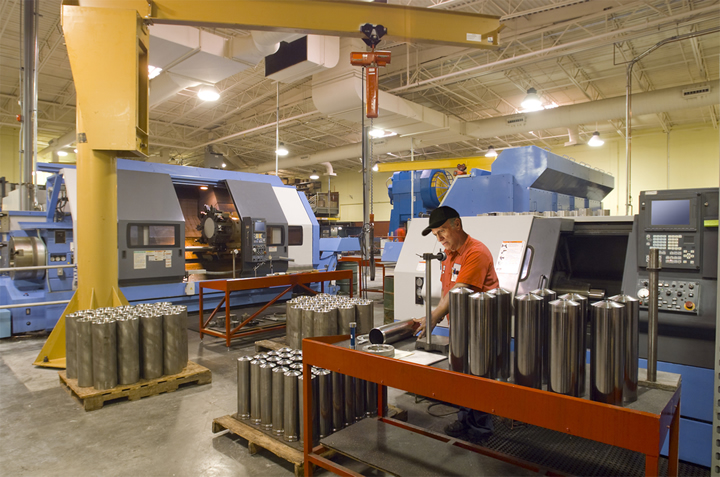 Events as universally disruptive as the COVID-19 pandemic are rare. While the world seems to be recovering from the virus itself, the manufacturing industry won't go back to how it was before, nor should it.
The pandemic and ensuing disruption have revealed weaknesses in common manufacturing practices. It's become clear that what many organizations believed to be best practices weren't the best when facing events like COVID-19. Consequently, industry best practices are evolving.
Here are seven ways how.
Favoring Larger Inventories
Perhaps the most significant change in the post-COVID manufacturing industry is a move away from lean production principles. Many companies are rethinking how they approach inventories in the wake of massive stock shortages and supply chain disruption.
As shutdowns and other restrictions limited material and part supplies, manufacturers quickly ran out of available inventory. In some cases, manufacturers had to pause production on some lines in response, rendering them unable to fulfill demand. While lean principles teach that inventory is waste, these shortages have revealed that safety stocks may be a critical resiliency measure.
This doesn't necessarily mean companies must keep massive stockpiles of all goods and parts. However, establishing some buffers, especially for high-volume parts and products, will help manufacturers mitigate future supply chain disruptions. While this shift may raise operating expenses, the resiliency gains are worth it for many organizations.
Moving Toward Supplier Diversification
Another way in which manufacturers are moving away from lean principles is diversifying their suppliers. Early lockdowns in China highlighted the dangers of sourcing from a single supplier or country. Ongoing semiconductor shortages, for example, stem from 91% of contract chipmaking coming from just a few facilities, mostly in Taiwan and South Korea.
The industry has learned that single dependencies create bottlenecks in times of crisis. Consequently, more manufacturers are moving towards supply chain diversification to prevent similar disruptions in the future. Having sources in various regions will ensure issues at one facility won't affect the company's entire supply.
Reshoring and nearshoring come hand-in-hand with this diversification. As manufacturers look for new suppliers, they should favor facilities closer to their production centers. Moving closer to the supply will enable faster, more effective adaptations in the face of disruption.
More Urgent Industry 4.0 Adoption
Most manufacturers saw adopting Industry 4.0 technologies as a best practice before the pandemic. That remains unchanged, but there's a new sense of urgency around this technological shift. Digitization is no longer a matter of outperforming the competition but of ensuring resiliency as a business.
The benchmark for Industry 4.0 maturity has also risen. While 44% of manufacturers in 2019 believed they had successfully scaled these technologies, just 26% said the same in 2020. If manufacturers hope to enable flexibility and resiliency, they'll need to invest more heavily in the internet of things (IoT), automation, and data analytics.
Implementing these technologies is a crucial first step toward other best practices. COVID-era disruptions have emphasized the need for supply chain visibility, and this transparency is impossible without IoT tracking systems. Similarly, automation will help address workforce challenges and data analytics helps recognize which products need larger inventories.
Emphasis on Aftermarket Services
A more unexpected best practice to emerge from the pandemic is an emphasis on services. Many manufacturers are still struggling with the financial fallout of COVID disruptions and ongoing shortages and shifting demand limit conventional business models' ability to resolve the problem. Providing aftermarket services is a promising solution.
The average operating margin for aftermarket services is 2.5 times that of new equipment sales. As financial pressure hits consumers and B2B customers alike, manufacturers may also face dropping sales figures in the wake of COVID-19. Growing the service side of the business can help make up for these lost sales profits and sustain growth.
Some manufacturers can transition so that these services account for most of their business. For others, they can serve only to provide an additional revenue stream. In either case, companies can no longer overlook this potential.
Higher Cleanliness Standards
Unsurprisingly, cleanliness standards have also risen in light of the virus. Early breakouts and guidance from medical authorities quickly revealed how many industrial workflows might foster contamination and spread disease. Making processes cleaner and safer could help reduce or prevent future health concerns and minimize their impact.
Manufacturers may need to reorganize workflows to let employees work without getting too close, preventing airborne transmission. IoT location beacons can help maintain these distances during an outbreak. COVID procedures like daily temperature checks and shift staggering will continue to be useful, as they help catch and reduce diseases like the flu, too.
Cleaning and disinfecting should become standard operations. Since soaps can take more than a few seconds to kill viruses and other pathogens, it's important to follow proper cleaning practices, not just use the right materials.
Cybersecurity Now a Leading Concern
Throughout the pandemic, manufacturers have implemented more technology to help improve visibility and efficiency. As this trend continues, manufacturers must also take cybersecurity seriously.
As workplaces add more IoT devices, they increase their attack surface and provide cybercriminals with more opportunities for entry. The industry's lack of experience in cybersecurity makes it an even more tempting target. These fears aren't unfounded, either, as 40% of manufacturing firms have experienced a cyberattack in the past year.
Manufacturers must follow best security practices like segmenting networks, encrypting IoT data, and using up-to-date anti-malware solutions. They should also train all employees on things like password management and spotting phishing attacks to prevent internal breaches.
Spotlight on Workforce Issues
Supply chain disruptions and security shortcomings aren't the only challenges COVID-19 emphasized. Manufacturers have also become more aware of the need to improve their workforce management in light of ongoing staff shortages.
The trucking sector alone needs roughly one million workers to fill its current gaps. Production facilities face similar challenges. As demand rises and manufacturers begin to grow again, they must address how they treat their workers to improve attraction and retention.
Raising pay is the most straightforward solution and it's often more cost-effective than businesses realize. It can cost twice an employee's annual salary to replace them, so offering better pay and benefits is often the more affordable solution.
Other recommended changes include offering flexible scheduling, addressing toxic workplace culture, and enabling plenty of upward mobility and reskilling opportunities.
New Manufacturing Trends Will Outlast the Pandemic
The effects of the COVID-19 pandemic will linger long after global health recovers, and that's a good thing in some areas. As more manufacturers reevaluate their practices, the industry will become safer, fairer, more profitable, and more resilient.
These seven changing best practices will transform the industry over the next few years. If manufacturers hope to recover quickly from pandemic-era losses, they must embrace these shifts soon.
Comments (0)
This post does not have any comments. Be the first to leave a comment below.
---
Post A Comment
You must be logged in before you can post a comment. Login now.
Featured Product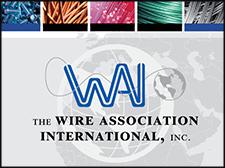 The Wire Association International (WAI), Inc., founded in 1930, is a worldwide technical society for wire and cable industry professionals. Based in Madison, Connecticut, USA, WAI collects and shares technical, manufacturing, and general business information to the ferrous, nonferrous, electrical, fiber optic, and fastener segments of the wire and cable industry. WAI hosts trade expositions, technical conferences, and educational programs.