How to Mitigate Supply Chain Risk in the Food & Beverage Industry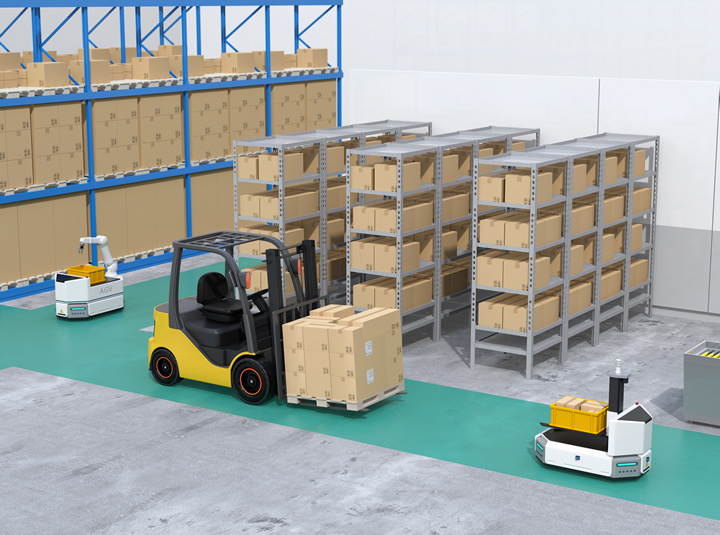 There's no denying that the pandemic has upended the world in many ways, but it has impacted the manufacturing and supply chain industries particularly hard. With grocery store prices and inflation nearing record highs, the food & beverage industry is facing greater challenges amidst evolving consumer trends, ever more stringent regulatory requirements, and rising costs.
Transparency, sustainability, waste reduction and food safety are all significant concerns in need of addressing if food manufacturers want to stay relevant, competitive and optimally profitable, and relying on old strategies is no longer a viable option.
Luckily, there are many technologies today to increase supply chain visibility, identify bottlenecks and gather real-time data through software and hardware solutions that are modernizing manufacturers across multiple industries and mitigating risk.
Industrial IoT and Asset Tracking
While it may seem obvious manufacturers need to track the products and materials moving through their facilities, tracking warehouse assets such as forklifts, handheld tools and other machinery is just as important to streamline operations, and the food and beverage industry is no exception. The use of cameras and physical sensors throughout a warehouse can help monitor assets, operators and the physical condition of these tools to make sure equipment is in working order. These sensors and cameras can send real-time data back to the operators where they can then determine the health and safety of the machines which in turn impacts the product quality and overall efficiency. A warehouse can often be a hazardous environment for workers, and operators must be able to monitor the status of their machinery to mitigate risk to not only the people on the front line, but the products they're manufacturing.
The Importance of Material Traceability in the Food & Beverage Industry
While warehouse safety is important, the integrity of the product itself, especially in the food and beverage industry, is critical for manufacturers to monitor. A product recall due to a salmonella outbreak for example, can cost a food manufacturer millions of dollars in wasted product that must be thrown out, lost sales, reputational damage and compliance penalty costs.
However, with material traceability technologies such as IoT sensors and RFID tags, food and beverage manufacturers are able to quickly identify exactly where and when a product was produced and, in the case of a food recall, could isolate the factory the product originated from and know exactly where that product has been shipped to. Without a detailed, real-time view of your supply chain, it could take days or weeks to find out where a bad batch originated from and could result in multiple factories being shut down for an indefinite amount of time.
Aside from food recalls, having real-time material traceability for food manufacturers has especially been important during this time of rising food costs. For example, beef prices have been higher than ever before due to shutting down factories early on in the pandemic, worker shortages, and supply chain issues to name a few. Food manufacturers with better materials traceability were able to adapt to quickly changing environments and could adjust and scale the products they're producing based on the materials they're able to get a hold of at a given time.
When it comes to a product that requires multiple ingredients such as cereal, knowing what ingredients you have on hand is even more important, as missing a key component could throw off the whole production line. Knowing exactly where your materials are within the supply chain can also increase efficiency and reduce risk, as food manufacturers don't want to be left with raw ingredients that could spoil if they aren't used right away.
With ongoing supply chain issues and rising food costs, these are just some of the technologies that can help food and beverage manufacturers mitigate risk and increase efficiency overall.
Comments (0)
This post does not have any comments. Be the first to leave a comment below.
---
Post A Comment
You must be logged in before you can post a comment. Login now.
Featured Product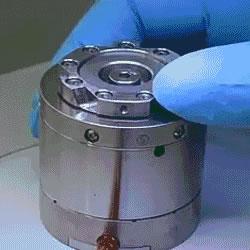 Hexapod micro-motion 6-axis platforms are based on a very flexible concept that can easily solve complex motion and alignment problems in fields including Optics, Photonics, Precision Automation, Automotive, and Medical Engineering.