Leveraging Technology for Developing the Circular Economy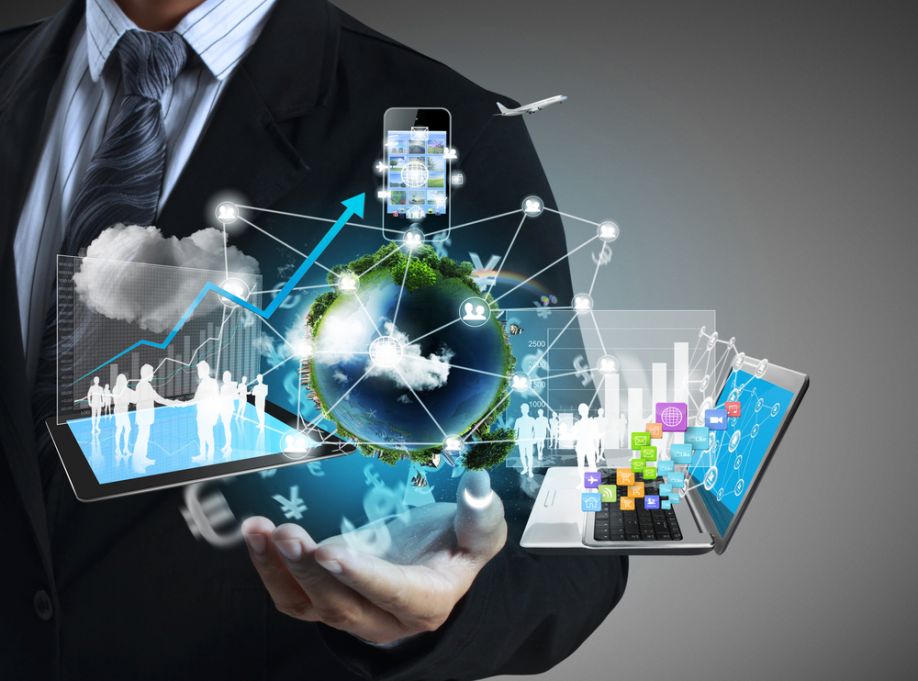 In the U.S., manufacturing new goods accounts for nearly a quarter of all carbon emissions. By keeping goods in use for as long as possible, businesses can both cut down on their emissions and create economic opportunity.
Circular economy practices that prevent goods from going to landfills – by encouraging reuse or recycling – can help. However, these practices aren't always easy to implement. Right now, brands are experimenting with Industry 4.0 technology that may streamline the circular approach.
How Technology Can Help Businesses Build the Circular Economy
Developing a circular economy will require a variety of different practices and new business strategies. Technology may make these practices much easier to implement.
For example, design for reusability or recyclability is one way for businesses to keep goods in the economy. If a device or product is easy to reuse or break down into recyclable components, both individuals and businesses may be more likely to reuse or recycle.
Design for recycling isn't a new concept, but it can be challenging to implement for some devices. New design tools and design automation technology may help make design for recycling much more practical.
Some recyclers and manufacturers are also using Industry 4.0 technology like AI to streamline recycling or the design process. The pattern-finding abilities of AI can help manufacturers create designs that are more recyclable.
In other cases, circular economic practices may look similar to the preventive maintenance that many businesses already perform. Vendors of yard equipment, for example, often recommend certain end-of-year maintenance practices that can keep tools working well.
In other industries, manufacturers can work with their customers to encourage preventive maintenance practices, which can keep tools and equipment running for much longer.
These practices can have benefits for both customers and manufacturers – customers get a product that lasts longer, and manufacturers can develop a reputation for creating reliable tools. Technology like maintenance scheduling tools and equipment management systems may help both manufacturers and customers keep on top of essential maintenance.
Put together, these circular economic practices and technologies may help a wide variety of businesses reduce their carbon footprint or adopt more environmentally responsible policies.
It's no secret that many major corporations struggle with environmental stewardship. Businesses like Ikea, Apple, Walmart, and Microsoft have all come under fire for policies that generate excessive carbon emissions or exploit vulnerable ecosystems.
Circular economic practices can help these businesses – and businesses of all sizes – adopt greener, more sustainable practices.
These Businesses Are Already Using Technology to Create a Circular Economy
While ideas about the circular economy continue to develop, some businesses have already begun experimenting with advanced technology as a building block for the circular economy.
One major adoptee of the circular approach to manufacturing is Cisco, a multinational technology company best known for its networking and cybersecurity solutions.
Katie Schindall, leader for the circular economy at Cisco, recently spoke with the magazine Tech Monitor about how the company is using technology to develop its own circular economy. According to Schindall, the right systems can have a significant impact.
"Optimising manufacturing processes for maximum reuse and tracing the embedded emissions in components and materials are both information problems that data and automation can help to address."
Cisco isn't the only company using modern industrial technology to develop its circular economy.
Ikea, for example, has recently rolled out a new buyback program for used furniture – which could help offset some of the environmental impacts of manufacturing new furniture.
Many footwear brands, including Puma and Adidas, are beginning to experiment with shoes made from fully recycled polyester. Fashion company H&M is exploring both fully recycled clothing materials and the use of recycled food waste in manufacturing clothing.
New Technology May Help Drive the Circular Economy
Sustainability is likely to become even more important in the future – and younger consumers, in particular, want to shop with sustainable brands.
Because manufacturing new goods is typically a carbon-intensive process, businesses can make themselves much more sustainable by building a circular economy.
Almost any practice that keeps goods in the economy can help. Recycled materials, buyback programs, and even initiatives that encourage preventive maintenance can all help businesses reduce their carbon footprint and create new economic opportunities.
Comments (0)
This post does not have any comments. Be the first to leave a comment below.
---
Post A Comment
You must be logged in before you can post a comment. Login now.
Featured Product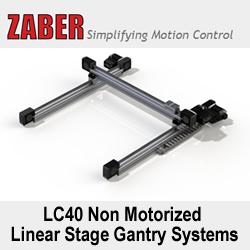 A Zaber gantry kit comes with everything you need to build a customized XY gantry system or XYZ gantry system. These gantry systems feature coordinated multi-axis motion, plug-and-play operation, easy integration with end-effector options, and built-in IO and E-Stop capabilities. An intuitive ASCII interface allows the user to easily communicate with the gantry systems using our free software, either Zaber Motion Library with APIs for several popular languages or Zaber Console. Third party terminal programs that can communicate over a serial port can also be used.