It's Not Just Consumers Who Prefer To Buy Online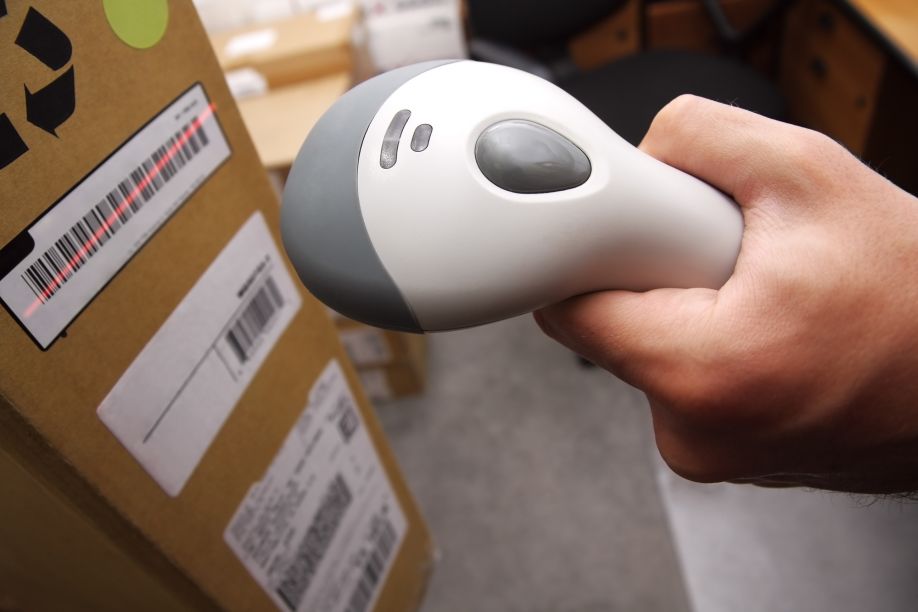 The migration to online shopping is a permanent fixture of a world evolving into 2022 with no precise end to the pandemic in sight. During 2020's Cyber Week — the holiday shopping extravaganza between Thanksgiving and Cyber Monday — consumers spent $34.4 billion, a 21 percent surge from 2019, according to Adobe Analytics. But that shift in consumer spending and commerce is also showing up in B2B manufacturing commerce.
Gartner found last year B2B buyers now only spend 17 percent of their time meeting with potential suppliers and vendors when deciding a purchase. Virtual selling via digital channels and commerce to price to quote (CPQ) techology is predominating. Enterprise sales are moving toward consumer sales, and consumer sales is not only going digital, they're going mobile.
A large of slice of consumer sales came through mobile devices, an advantage for retailers who've designed a frictionless mobile experience for their customers. But that mobile experience has to be backed up by the digital operating platforms to deliver. To compete in that marketplace, companies need to design and integrate a seamless mobile shopping experience with payment systems that integrate with inventory management, warehouse staffing, delivery and all the way through to manufacturing if need be.
Unified commerce
Globally businesses are expected to pour $6.8 trillion into direct digital transformation technologies between 2020 and 2023, according to International Data Corporation, a provider of market intelligence on technology markets. The market for professional services in digital transformation, meanwhile, is expected to top $186 billion by 2024.
That's not just selling on Amazon.
McKinsey found between 70 and 80 percent of B2B buyers would rather have remote interactions with sellers. Or better yet they want digital self-service and order management rather than in-person interactions with sales reps. In person sales can be a turnoff. The longer a customer speaks with a sales rep, the more they may end up figuring the price tag is inflated.
But to get ahead of this, companies need partners who understands the perfect storm of competitive and technology-driven disruptions that they face and take a wholistic approach to digital operating platforms –modernizing, integrating, migrating and making systems more intelligent.
E-commerce for consumers…. and enterprises?
Companies spent the past decade investing in technology to boost sales, attract business, and improve customer experience. They're not unaware of what's coming. That technology seemed to hold up well enough with executives describing themselves as the bank or retailer of the future.
But suddenly with the pandemic, the digital transformation they thought they had undergone looked only skin deep. Much of the investments had gone into service and experience design.
Under headlines about chip shortages, lumber becoming expensive, odd labor markets are executives discovering problems with the patchworks of disparate systems they grafted on to legacy IT. They invested to capitalize on the internet, but left themselves woefully unprepared when the real world shifted faster than expected. Business leaders have been so focused on enhancing customer experience design that they've neglected the core operational technologies necessary to make those designs come to life.
The pandemic's disruptions of global supply chains highlighted the risks of underinvesting in essential technology for inventory tracking and management, for example. Beautiful websites dumped orders onto supply chains and fulfillment that couldn't handle surges in online orders. Aging electronic payment platforms created bottlenecks. Antiquated shipping systems led to delays. Firms that hadn't kept up lost business to more agile rivals who had adopted technological advances to make their businesses run better.
And it's not just the technologies. It's the business culture around those ideas that makes them meaningful. More on that.
These challenges underscore how many companies are overdue for a re-examination of their techological and cultural direction.
Culture
It is time for businesses to make it easier and simpler to manage people, processes and technology. That's the culture part. This shift in perspective is a daunting task for executives who've always done it one particular way or another.
They are trying to build the digital architectures that they haven't seen before. They need to access the unique capabilities and insights from technologists and domain experts who have successfully set up and run operating platforms that help companies thrive in a rapidly changing marketplace. There is a lot of talk, but not as much experience as you would think in doing the operations side.
Plenty of experience with the front end of the business, but not the back.
Companies looking to undergo a digital rebirth as the pandemic evolves must assesses a firm's needs, develops a roadmap, assists with training, support, installation and upgrades.
That's the kind of planning companies need to undertake to develop flexible and resilient supply chains and logistics solutions, custom-build cloud-based solutions and enterprise resource planning that integrates and automate workplace systems, improving budgeting, data analytics and reporting.
That architecture, in turn, facilitates strategic planning, change management and workforce solutions that inspire greater employee engagement and productivity. It also helps seamless digital architectures that enable agile planning and improved data visibility and integrity so business leaders have the analytics they need to improve company performance and maximize revenue.
With that information, they can then create frictionless customer experiences that build brand loyalty and attract repeat business. The unified business processes that often result subsequently allow companies to squeeze the most insights they can from their data for still more efficiencies.
The greatest entrepreneurs imagine the tools necessary to achieve their visions. Companies can do the same today, designing purpose-built technologies to take seize the possibilities of the digital restart that's underway.
Christian Lyndes is Vice President of Business Development at Aleran Software. He has led business development teams at Salesforce, Thomson Reuters, and Gartner. He most recently led sales and business development for NES Financial, which was acquired by JTC Group.
Comments (0)
This post does not have any comments. Be the first to leave a comment below.
---
Post A Comment
You must be logged in before you can post a comment. Login now.
Featured Product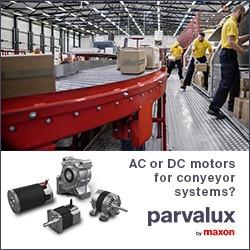 An effective, reliable and efficient drive system is essential to any material handling equipment, whether it's a motor-assisted tow truck, a barrel lifter, a robotic vehicle or a complete high-capacity parcel sorting hub; Parvalux designs and manufactures an exciting range of AC, DC brushless and brushed motors and our drives are valued for their performance and reliability.