Improving Recruiting Efforts to Fill Manufacturing Roles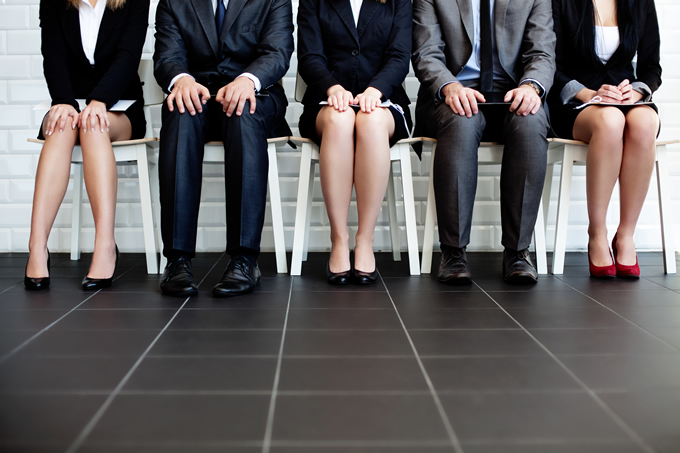 Manufacturing organizations are thriving, despite the challenges with the labor market over the past two years. Many are now hiring employees at volume to keep up with increased consumer demand and high turnover rates. Recruiters in this industry have a difficult task of competing for highly skilled workers in a limited candidate pool. To fill these roles, recruiters are creating new best practices to better reach top talent, saving organizations significant time and money.
Nearly one-quarter of the manufacturing workforce is 55 or older according to the National Association of Manufacturers. With the aging workforce, the labor skills gap is continuing to widen. The lack of applicants with the necessary skills is putting a strain on recruiters, driving them to utilize emerging talent acquisition technology to improve communication with candidates and evolve recruiting efforts.
Review the tips below for ways to successfully hire new employees for a wide range of manufacturing roles, including operators and technicians, assemblers, and plant managers.
Highlighting diversity efforts and resources
It is no surprise that there is added stress and increased work loads for employers, job seekers, and recruiters alike. Most manufacturers are back to full operations, making it key for their recruiters to fulfil open roles as the demand continues to increase.
Better attracting candidates involves highlighting attributes they care about, such as diversity and inclusion efforts and access to mental health resources. According to the 2021 Job Seeker Nation report, 51% of manufacturing candidates with a second source of income reported they do so out of necessity, making it imperative for employers to offer competitive pay, mental health resources or additional benefits to capture job seekers' attention.
According to the same survey, 40% of manufacturing candidates have inquired about an employer's goals and efforts around improving diversity in the workplace during a job interview. These candidates care about joining an inclusive and supportive company culture, and 29% of job seekers said that they would turn down a job offer if the company lacked diversity in its workforce or had no clear goals for improving. Companies that prioritize diversity and inclusion efforts often use tools like Job Description Grader by Jobvite, which reduces bias in job descriptions, in addition to organizing company-wide bias training to continue employee conversations and education.
Utilizing text recruiting
In 2021, nearly 70% of manufacturing job seekers reported that they prefer to receive a text message over email and phone communication during the hiring process. Texting with candidates feels more personal and is less disruptive than screening calls, resulting in higher open rates. Texting is especially useful to reaching manufacturing candidates, as these skilled workers are often not sitting in front of a desk or computer to apply. By fully integrating texting into their recruiting strategies, recruiters are able to route manufacturing candidates automatically via text by asking screening questions about their skill set and qualifications. If an applicant indicates they do not have a required skill, the recruiter can easily share more information on how to receive the necessary certifications or share other open roles that may be a better fit.
Texting has a variety of advantages, with 98% of mobile recruiting texts having a successful open rate in comparison to just 20% for emails. For example, manufacturer Hearth & Home Technologies recently saw a rapid increase in demand for their in-home fireplaces and home products and needed to rapidly hire new employees to address this. Hearth & Home found that many of the candidates they wanted to reach did not have computers or did not use them frequently—but did have and use cell phones. The company implemented the use of intelligent messaging via texting, reaching candidates where they are, and increasing response rates nearly 50% above their traditional communication channels.
Many recruiters are already texting candidates, often from their personal devices or Google chat, making it a challenge to track conversation. Because of this, quality candidates can be lost in the shuffle. By utilizing a talent acquisition (TA) stack, teams can protect their personal numbers, track all text conversations, and store transcripts within a candidate profile. Recruiters should also implement standardized texting practices to uphold their employer brand.
Building a pipeline to quickly fulfill roles
Creating a robust pipeline of talent involves frequently revisiting past applicants to see if they may now fit an open role. Recruiters must engage candidates year-round through targeted campaigns and job or event notifications. Sorting applicants in an organized database such as an applicant tracking system (ATS) allows recruiters to quickly identify candidates based on location or skill set.
Current employees are a great source for candidates, and leveraging an employee referral program can allow recruiters to connect with new applicants via their employees' personal networks. Over 65% of employees are likely to share job openings at their company via social media. This creates an opportunity for employers to further engage current staff to share open roles and their own experiences. Another company, manufacturer of office products ACCO Brands, recently saw success offering cash incentives to employees for successful referral hires after they complete 90 days of employment.
As recruiters advance processes to more effectively attract manufacturing job seekers, manufacturers will be ramping up production with the addition of new, highly skilled employees on their team. By implementing innovative technologies such as texting and thinking through hiring campaigns, recruiting teams continue to develop new methods and create a consistent pipeline of talent.
About the author
Natalie Segro is Manager, Product Training, at Jobvite. With 16 years in the Learning & Development space, Segro is passionate about creating training programs for the internal and external customer to promote organizational transformation and growth. Throughout her career she has championed customer enablement in industries ranging from HR Tech, Manufacturing, Telecom, and Pharma.
Comments (0)
This post does not have any comments. Be the first to leave a comment below.
---
Post A Comment
You must be logged in before you can post a comment. Login now.
Featured Product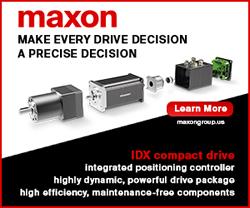 maxon motor launches new high-speed motors that are configurable online. The new ECX brushless motors are quiet and feature very high efficiency. The ECX motors are available with diameters of 8, 16 and 19 mm achieving speeds of up to 120,000 rpm. They run very smoothly and are highly efficient. With maxon motor's online configurator, it is easy to put together a customized DC motor to include gearhead, encoder and controller. The customized motors are ready to ship in 11 days!