Using Sustainable Product Configuration to Enable Customer Choice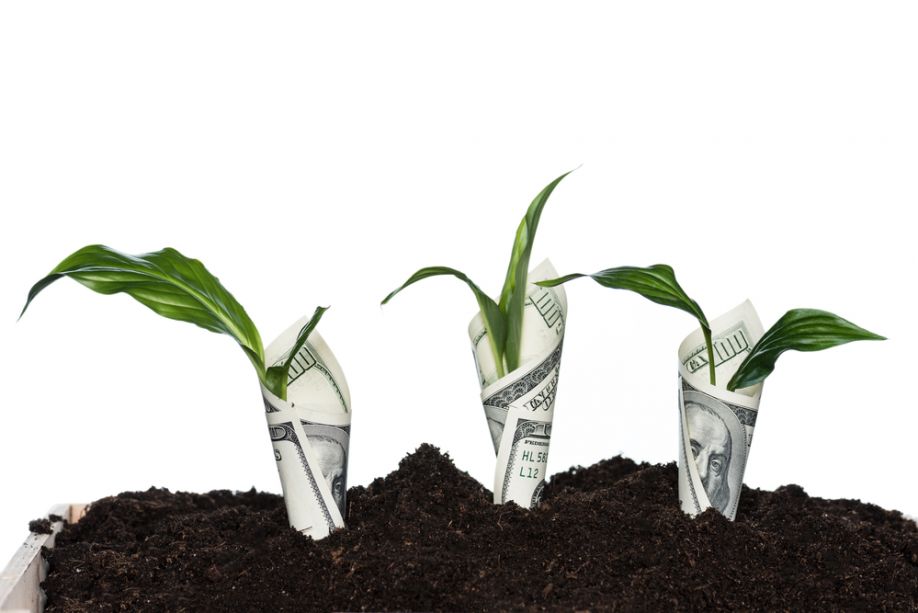 Traditionally, when we think about the cost of a product, we're thinking mainly in financial terms: what's the monetary cost of this item? But this isn't the only form of cost. Increasingly, a new measure that's taking on more importance for buyers – and regulators – is the carbon footprint cost.
These days, buyers are thinking about sustainability and the carbon footprint when they're evaluating their options. A report by IBM and the National Retail Federation found that 8 in 10 respondents indicated sustainability mattered to them; 6 in 10 said they'd be willing to change their shopping habits to reduce environmental impact. This means having the least expensive product is no longer an adequate differentiator. Many companies are now taking notice. Schneider Electric, for instance, has made notable strides in energy efficiency.
For product teams, there's an opportunity here to start looking more at sustainability as a selling point and competitive differentiator.
Looking to sustainability in manufacturing
The manufacturing industry is responsible for about 30% of greenhouse gas emissions, including what are called indirect emissions resulting from the sector's electricity consumption. The EPA defines sustainable manufacturing as "the creation of manufactured products through economically sound processes that minimize negative environmental impacts while conserving energy and natural resources. It also enhances employee, community and product safety." For manufacturing companies, becoming more sustainable can include things like optimizing their transportation – perhaps doing more transport by train than truck, for instance.
A sign of things to come?
Europe is leading the charge in the environmental arena. Earlier this year, a new regulation called the EU Sustainable Finance Disclosure Regulation (SFDR) went into effect. The goal of this law is to unify transparency rules for financial market participants and financial advisers about integrating sustainability risks and negative impacts in their processes. Companies that fall within the purview of the SFDR must provide sustainability‐related information about their financial products.
This means there are Environment Social Governance (ESG) disclosure obligations that investors who put capital into Europe or marketing investments in Europe will be subject to. The regulation precedes the new EU Taxonomy for sustainable activities, which will provide a clear definition of sustainability and require investments promoted as environmentally friendly to be clear on their green objectives.
This taxonomy, which takes effect in 2022, is intended to drive greater investment in green projects. Similar regulations are being considered in the U.S. and the UK, as the EU directives will apply to companies in these regions operating in the EU area. Though these regulations mainly target the financial industry, the impact will be felt in every other sector as regulations like these redirect funds towards more sustainable projects and companies. And this could be just the first of many industries to see sustainability regulation within the next few years.
How this impacts product manufacturing
When it comes to product – and specifically, configurable – manufacturing, there are several other factors to take into consideration. For instance, how do you help your customers find the right product with the smallest footprint that still meets their requirements? How do you find that balance between performance, price and sustainability? A good example is what's happening in the car market. More and more consumers are placing greater emphasis on emission standards.
It's not always just an easy, black-or-white decision. For instance, if you're a pump manufacturer, in the long run, it's more important that your customers pick the right pump for their situation than pick it based on the energy footprint of manufacturing the pump. That said, environmental impact is taking on increased importance for buyers overall and product manufacturers need to understand their role in this. Customers are looking for transparency, and as a product manufacturer, you can provide this by helping customers understand how to configure your product(s) so that the environmental impact is as low as possible.
How Configuration Lifecycle Management can help
Configuration lifecycle management (CLM) can be used to help your buyers make more environmentally friendly options by giving them insights on how to make the best trade-offs between performance, price and environmental impact. Here's the opportunity for companies to turn this into a competitive differentiator: each product component or choice can be correlated to a carbon footprint cost.
Think about the EPA's ENERGY STAR program, for instance, which essentially rates consumer products for their energy efficiency – but taking that concept in-house and giving each of the different options a rating. Consumers can then see how the different product configuration options stack up and use this information to make a purchasing decision. But it goes beyond this – by using a configurator, it's possible for the consumer to specify upfront what energy rating they want, for example, and then have the configurator engine guide them toward a set of choices that are guaranteed to be within the overall constraint. Consumers get the ultimate in choice.
Counting the cost
Today, the "cost" of a product means much more than it used to. For product teams, this is an opportunity to focus on the sustainability of their products as a selling point. CLM can help you and your customers compare their options and choose the product that meets their business needs and sustainability preferences. Use it as an aid to that decision-making process to benefit both your customers and the planet.
Comments (0)
This post does not have any comments. Be the first to leave a comment below.
---
Post A Comment
You must be logged in before you can post a comment. Login now.
Featured Product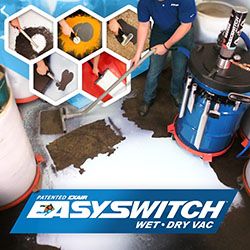 EasySwitch Wet-Dry Vacuum simplifies the filter change process when switching from vacuuming a dry material to a liquid or vice versa. The EasySwitch is a powerful pneumatic vacuum that is ideal for any application - wet, dry, light and heavy. https://exair.co/184_5175 Learn more about our special on our vacuums at https://exair.co/184-vacpromo