How will the Food Manufacturing industry bounce back in 2021?
The year 2020 was a terrible year which affected millions of lives and livelihoods. The outbreak and spread of COVID-19 pandemic had a devastating impact on the businesses across the globe, setting forth a cascading chain of events that has halted the global economy.
Among the many different sectors, the food & beverage industry seems to have taken the worst hit. The food manufacturers have been grappling with issues such as significantly reduced consumption, rapidly changing customer and market demands, supply chain issues including getting supply of raw materials and ingredients on time, manpower availability, etc.
This has hampered production, and even forced some manufacturers to completely shun operations.
Not much has changed since…
With the first quarter of 2021 almost coming to an end, things have improved for the food manufacturers, only marginally though. On the whole, the businesses have only been left with having to deal with more challenges than ever before.
The margins continue to be wafer-thin. Supply chains have become more complex. The challenges of cost reduction, managing perishable inventory, and adhering to strict food safety & regulatory requirements still remain.
Add the complications introduced by COVID-19 to the mix, and things become trickier for the food and manufacturing businesses. In a nutshell, they are now under greater pressure to offer safe products, and maintain visibility into the processes, in order to lead a recovery.
So where do the food manufacturers go from here?
With the coronavirus hurting the food manufacturing businesses both in the short-term as well as in the longer term, the food manufacturers need to go back to the drawing board and figure out how they can bounce back. They can take a number of measures to put their business firmly on the road to recovery in 2021. Let's take a look at those measures:
• Making the supply chain resilient
With majority of the food manufacturers relying either on a single supplier, or suppliers from a single region, COVID-19 exposed a major vulnerability in their manufacturing operations as sourcing supplies on time became difficult due to the logistical issues created by lockdown in those regions.
Such food manufacturing businesses can bounce back by having a more flexible, agile, and importantly, resilient supply chain, which can allow them to assess things proactively, avoid sudden disruptions in supply chain, and have the ability to procure intelligently (knowing where to source from, and when).
• Restoring the consumer confidence
The consumer confidence in food products has taken a major beating since the onset of COVID-19, and it has affected the food manufacturing industry big time. The consumers are now giving even more emphasis on quality and hygiene of the products, and this has increased the woes of food manufacturers.
By giving them the assurance of best quality control, as well as food safety and hygiene practices, the food manufacturers can restore the consumer's confidence in their products.
• Meeting the compliance requirements
Post COVID-19, the regulatory bodies and government organizations have further tightened norms related to the launch of food products, food labels, regarding the way activities need to be conducted on the shop floor, and also pertaining to reviewing food manufacturing firms' previous compliance history. By adhering to these regulatory requirements, manufacturers can stay afloat, and eventually bounce back to recovery.
• Investing in digital transformation initiatives
By investing in digital transformation initiatives, the food manufacturers can monitor equipment and manufacturing parameters, and create a solid foundation for improved predictive maintenance, consequently getting the insight needed to stay agile, and manage risks better. Investing in digital transformation initiatives allows them to lead their efforts on the recovery path.
• Making work & workplace safe
Being an essential as well as end-consumer-specific industry, food manufacturers must train their employees who handle food, logistics or delivery, to follow all the safety measures. Also being an SDS-/MSDS-controlled manufacturing industry, they must ensure all the safety measures for workers at the manufacturing facility are in place.
The employees/workers need to be made aware of the hygiene and sanitization standards to be met, and also necessary precautions to be taken if they are unwell, or even while coughing and sneezing. This is also critical from fixing the supply chain problems' perspective, as these measures will inspire confidence among the end consumers, and help supply chain get going again.
Food ERP software - a ray of hope!
One way the food manufacturers can achieve all of this, and bounce back to recovery, is by having a food ERP system. The ERP approach can prove to be the game changer for them amid such gloomy times. Its implementation can automate processes, and allow the food manufacturers to do more with less.
What makes a food manufacturing ERP software all the more important is the fact that it can be tailored around a specific industry, and its sub-segments, which means food industry verticals such as bakery, seafood, packaged food, dairy, fresh produce, and meat & poultry, among others, can meet formulation-, QC-, and labeling-related requirements easily. Here's how it can help:
• An ERP software for food industry can synchronize the supply chain with the manufacturing, distribution, and procurement processes, and help create a resilient, responsive, and flexible supply chain, so as to avert any future supply chain crisis.
Its analytics functionality offers a basis for prior warnings for quantity adjustments, and more reliable predictive modelling, and thus helps manufacturers gather insights around supplier performance, their ability to meet essential supply requirements of right quality standards and timeliness, and risk management.
• A food industry ERP software can help restore the consumer's confidence too. Using its inventory management functionality, the food manufacturers can exercise shelf-life determination, and expiration management, so that the perishable inventory is managed hygienically, and foodborne pathogens are kept at bay, thus ensuring only safe and hygienic raw materials and ingredients are used for production.
Besides, the Quality Control (QC) module of the food and beverage manufacturing software allows establishing best practices for maintaining the quality of any material that comes in, and the product that leaves the manufacturing unit, through quality checks at all stages.
Moreover, its traceability functionality allows the manufacturers to have visibility and maintain transparency into the food chain, from farm to fork. By accurately tracing the data throughout the entire flow of production, drilling down into records and batch sequences for auditing and transaction history, and making timely recalls, manufacturers can earn the consumer's trust.
• Investing in a food manufacturing software with regulatory compliance module allows the food manufacturers to meet all the stringent local, national, and global regulatory compliance requirements, and provides them the best chance to stage a comeback.
• Also, a food ERP solution, which allows manufacturers to integrate with contemporary technologies such as Artificial Intelligence (AI), and Internet of Things (IoT), offers them a controlled way to uphold operational efficiency.
In sum
The ongoing pandemic has proved just how vulnerable businesses are, and why it is necessary for them to have a recovery plan in place in order to bounce back. The key for businesses —specifically the food manufacturing businesses in the context of COVID-19 —is to have the requisite tools in place beforehand, which can help them become resilient and responsive to any future crisis.
An ERP for food industry can prepare businesses to deal with the future crises, and lend them the capability to bounce back the ongoing one in the year 2021.
Comments (0)
This post does not have any comments. Be the first to leave a comment below.
---
Post A Comment
You must be logged in before you can post a comment. Login now.
Featured Product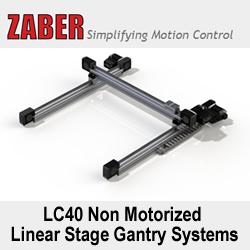 A Zaber gantry kit comes with everything you need to build a customized XY gantry system or XYZ gantry system. These gantry systems feature coordinated multi-axis motion, plug-and-play operation, easy integration with end-effector options, and built-in IO and E-Stop capabilities. An intuitive ASCII interface allows the user to easily communicate with the gantry systems using our free software, either Zaber Motion Library with APIs for several popular languages or Zaber Console. Third party terminal programs that can communicate over a serial port can also be used.