Coming Changes to the Manufacturing Industry in 2021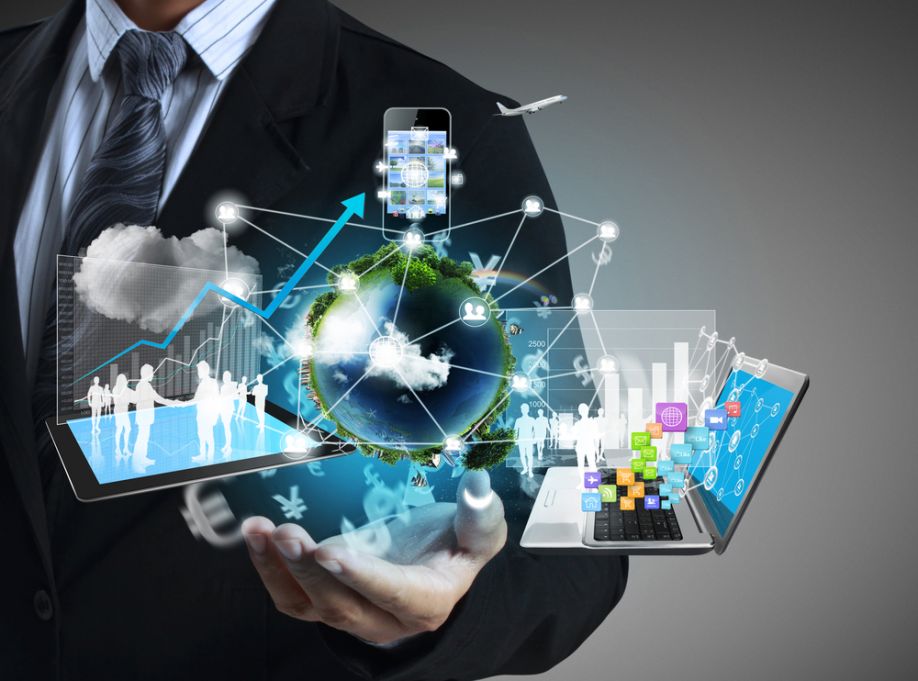 The Covid-19 pandemic is finally starting to abate, the vaccine roll-out is underway, and life is slowly returning to normal. In the aftermath of an entire year's worth of disruption, the manufacturing industry is now left picking up the pieces and learning what the "new normal" will look like. While all emergencies create the need for temporary solutions, long-term disruptions create solutions that eventually become incorporated into regular practices. The manufacturing industry is now left with numerous pandemic-created solutions that just might become standard practice in 2021 and going forward.
A Resurgence of Local Manufacturing
The pandemic caused a supply crisis on a global scale, impacting production and manufacturing heavily. Supplies were drastically limited and huge sections of the workforce were reduced due to illness, social distancing, and indoor crowd reduction. Though the lack of workforce was certainly problematic, the bigger issue was in the fact that America didn't have enough domestic manufacturing to produce needed PPE supplies and other emergency equipment for the pandemic.
Not only will we see a resurgence in domestic manufacturing, but there will also be an increase in automation. Consumers have become used to lower prices from importing Chinese-made goods. If domestic manufacturing is to succeed, manufacturers will need to automate their production line to reduce the amount of labor required and, thereby, reduce the overall cost per product. An increase in automation will also help manufacturers scale-up should demand drastically increase for products they manufacture as occurred during the Covid-19 pandemic.
An Increase in Robotics
The use of robotics and technology in manufacturing is growing so rapidly that the shift is being called the next industrial revolution. The surge of IoT, automation, robotics, and machines that utilize deep learning is rolling out in manufacturing warehouses everywhere - and this is just beginning. The two biggest hurdles for mass adoption are cost and the need to work out kinks in new technology. However, businesses that have brought the technology in-house are already seeing the benefit to their bottom line.
Manufacturing should also see a significant increase in cobots – collaborative robots that work alongside human counterparts to produce goods. Cobots ease the burden of labor for workers while increasing efficiency, boosting quality, and dramatically reducing turnaround time for orders. Cobots are already being used in multiple industries and on manufacturing floors for picking, palletizing, task completion, quality inspection.
An Increase in Digitization
Many companies and manufacturers around the world suffered tremendously from the Covid-19 pandemic. One contributing factor that prevented businesses from pivoting in response to the ever-changing pandemic rules was a lack of digitization. The growth of AI and IoT technology has finally become something American manufacturers cannot ignore. It's not going away and those who fail to incorporate digitization into their companies will get left behind.
By incorporating AI and IoT technology, manufacturers should see a tremendous increase in the flexibility, predictability, availability, and capacity of their operations. Predicting supply chain availability and future production capacity alone will increase a company's ability to apply flexible manufacturing practices and pivot should future supply chain availability decrease.
A Continuance of Virtual Work
In addition to an increase in digitization, remote work will continue to be utilized in a variety of ways throughout manufacturing. While machines will always need people to run them, manufacturers are dealing with reduced on-site staff. As businesses look into the future, remote diagnostic, work management, and collaboration tools will continue to be utilized, freeing up the work floor for a smaller number of workers. This will allow more senior employees to monitor machines while collaborating with machine technicians on the floor to ensure smooth production.
By incorporating AI, deep learning, and IoT into the virtual workday, off-site employees will have access to real-time monitoring data. They'll also be able to provide instant feedback to on-site workers. The combination of providing shop-wide monitoring and worker feedback will increase overall workflow efficiency, resulting in greater productivity and a better bottom line.
Christine Evans is the Director of Product Marketing & Content Strategy at Fictiv, an on-demand manufacturing company. Over the past six years, Christine has grown Fictiv's popular Hardware Guide and Digital Manufacturing Resource Center, with over 2,000 teardowns, DFM guides, and mechanical design articles to help democratize access to manufacturing and hardware design knowledge.
Comments (0)
This post does not have any comments. Be the first to leave a comment below.
---
Post A Comment
You must be logged in before you can post a comment. Login now.
Featured Product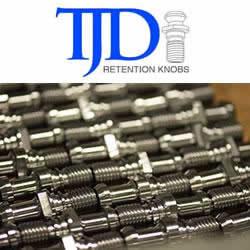 Our retention knobs are manufactured above international standards or to machine builder specifications. Retention knobs are manufactured utilizing AMS-6274/AISI-8620 alloy steel drawn in the United States. Threads are single-pointed on our lathes while manufacturing all other retention knob features to ensure high concentricity. Our process ensures that our threads are balanced (lead in/lead out at 180 degrees.) Each retention knob is carburized (hardened) to 58-62HRC, and case depth is .020-.030. Core hardness 40HRC. Each retention knob is coated utilizing a hot black oxide coating to military specifications. Our retention knobs are 100% covered in black oxide to prevent rust. All retention knob surfaces (not just mating surfaces) have a precision finish of 32 RMA micro or better: ISO grade 6N. Each retention knob is magnetic particle tested and tested at 2.5 times the pulling force of the drawbar. Certifications are maintained for each step in the manufacturing process for traceability.