Automation Improving Warehouse Safety Conditions During a Pandemic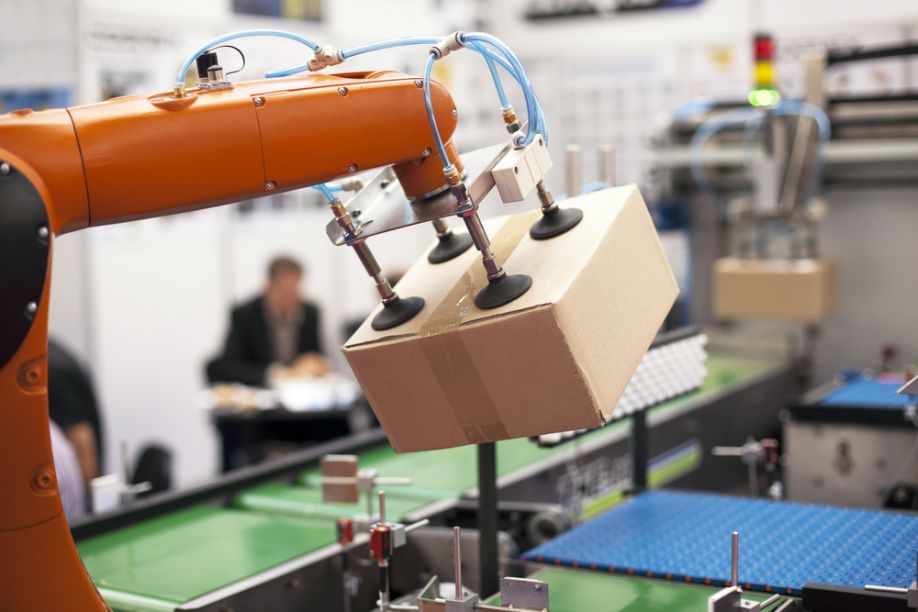 The COVID-19 pandemic has presented manufacturers with an unprecedented challenge. As the backbone of the industrial world, warehouses couldn't shut down completely, but they had to ensure their employees' health. Automation has provided a solution.
Unlike many other workplaces, warehouses experienced a surge of demand at the height of the pandemic. Last-mile deliveries increased 10 times over or more, and trucking volumes rose by 30% early in 2020. Typically, warehouses would hire seasonal workers to cope with this demand, but given the pandemic, that wasn't always an option.
Automation, which has long been a staple of the industry, proved to be the ideal solution.
Enabling Smaller Shifts
Amid rising demand, warehouses have had to increase productivity, but keeping too many workers in a facility can be a health risk. By implementing more robotics, warehouses could artificially expand their workforce. This practice was relatively standard for increasing productivity before the pandemic, but became a necessity amid COVID-19.
Robots haven't necessarily replaced people amid this shift. Radwell International, which implemented more than 34 robots in one facility, says it hasn't reduced staffing. While warehouses may not be able to keep as many employees at once in the facility, they're generally not letting them go. Instead, they're using automation to maximize the productivity of smaller shifts.
Instead of keeping a full shift for half a day, warehouses can use half a shift for a quarter of a day. Alternatively, teams can work one day then have the next off as another group steps in. In either case, shifts are smaller, minimizing the risk of disease spread, and automation fills in any gaps.
Minimizing Contact Within the Warehouse
Even with fewer employees in the warehouse, the virus can still spread between workers. Many sites also require PPE like face masks, but medical professionals recommend further steps. Even though N95 masks can filter 95% of airborne particles, social distancing is critical to preventing outbreaks.
Automation has proved useful in this regard, too. In a traditional workflow, employees typically have to come into close contact to hand off packages or parts. By placing robots in between workers, warehouses remove the need for this. That way, facilities can maintain both productivity and social distancing.
Work that requires movement throughout the warehouse is particularly well-suited for automation. If workers moved around too much, it could increase the likelihood of disease spread, so autonomous forklift adoption accelerated as an alternative. Automating tasks like picking and material handling ensures employees maintain a safe distance.
Automation and Safety the Future
As vaccines roll out and the pandemic fades, warehouses will face a choice. They could either revert to their old ways or continue to rely on these new automation use cases. In light of how useful automation has proved to be, it's unlikely that many facilities will slow their robotics adoption.
Increased automation has benefits outside of a pandemic. Typically, new machines are better for the environment than traditional options, so companies could embrace them in the name of sustainability. Alternatively, they could continue to focus on the productivity benefits these machines provide.
While warehouses may phase out of some new safety guidelines, like requiring masks and limiting shifts, they won't likely do away with all of them. For example, using automation to space out employees can help avoid outbreaks of other diseases like the flu. Warehouses would become healthier workplaces, and employees would take fewer sick days, increasing productivity.
The Pandemic Has Accelerated the Inevitable
This level of automation was inevitable. The pandemic didn't increase the safety benefits of robotics, but merely highlighted them. Companies became painfully aware of the need for improvement, so the advantages that automation provides became evident.
COVID-19 has changed the level of automation in warehouses and how facilities use it. Robotics is no longer just a tool for productivity, but for safety, as well.
Comments (0)
This post does not have any comments. Be the first to leave a comment below.
---
Post A Comment
You must be logged in before you can post a comment. Login now.
Featured Product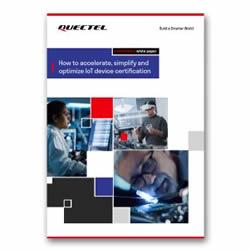 This white paper on the IoT device certification process can help your business accelerate product releases IoT device certification and testing is essential to the release of any connected product. Yet few IoT organizations have the time or skills to understand the variations and in-depth detail of the global certifications landscape. To help you decide which approach is best for your business, this white paper on IoT device certification sets out the complexities of certification, and explains how to optimize your organization's approach to obtaining certification.