The Top 4 Applications of 3D Printing Technology from Education, Medicine, Industry to Art
In the recent years, 3D printing has upswing its popularity owing to its wide range of usage in applications in various fields. 3D printing in its early years had presented an overpriced cost. The materials and models of 3D printer were expensive. Over the last few years, the costs have been coming down owing to the variations and improvements in the technologies of both the materials used and machines. This is making 3D printing cost-effective and more accessible in education and other industry.
Applications of 3D Printing Technology
The impending uses of 3D printing are still being exposed. This article highlights some of the applications presently under way that are probable to be in general use first.
Education
3D printing bridges the gap between ideas and image and allows for the creation of those images and ideas in the real 3-dimensional world. Today, many schools are integrating 3D printing methods into their programs. This is allowing students to make prototypes without any need for expensive tool and benefitting in better preparing for the future.
3D printers are now generally found in public libraries and classrooms. For students, 3D printers are now available in universities so that they can use it in projects and classes. 3D printing technology is also revolutionizing STEM education. In addition, the graphic design students can effortlessly construct models with working multipart. The science students can study and create cross-sections of human body organs as well as other organic specimens. The students in chemistry can make 3D models of chemical compounds and molecules.
Medicine
Over the last few years, there have been many applications of 3D printing in the medicine world. These applications range from bioprinting to medical devices. 3D printing's versatility is exemplified by prosthetics. Formerly, it was expensive and difficult to create prosthetics that is suitable for a patient. But now with the help of 3D printing, calculated prosthetics can be printed and modeled at significantly lower cost.
Metal orthopedic implants can be produced with 3D printing owing to its capabilities to create porous surfaces. These types of implants easily integrate with the natural bones of patient and allows them to grow into the implant. For pharmaceutical testing, 3D printed tissues have been developed as an ethical and cost-effective means of helping to validate safe dosages and identify the side effects of drugs.
Construction
3D printing in construction offers technologies that use 3D printing as the foremost way for building fabrication or construction components. Technologies of 3D printing that are used at construction scale include powder bonding, extrusion, and additive welding. There is a wide array of applications for 3D printing in construction in the public, private, industrial, and commercial sectors. These technologies advantages in allowing more accuracy and complexity, greater functional integration, less waste, faster construction, and lower labor costs. In 2017, Russian city of Yaroslavl was the first city all over the globe where fully completed residential building was constructed.
Since 1990s, concrete 3D printing is developing to be less expensive and faster way of constructing buildings and infrastructures. 3D printing is also used in producing architectural scale models, which enables a faster reversal of the scale model and increases the complexity and overall speed of the objects produced. As a revolutionary concept, the 3D printing technology is being studied for constructing celestial habitats, such as habitats on the Mars or Moon.
Art and Jewelry
Traditionally, jewelry makers did not get a chance to experiment with designs. But now 3D printers allow them to do so. The production of customized or unique individual pieces of jewelry can be fashioned at a much lower cost by using materials of 3D printing such as platinum, gold, and PLA (polylactic acid filament).
The artists all over the world are inspired by 3D printing technology, especially with metal 3D printing. 3D printing is allowing them to create beautiful intricate pieces. A famous and mysterious street artist, Banksy s one such artist whose work has been rendered from 2D to 3D using binding 3D printing.
These are just a few of the countless ways in which 3D printing technology is impacting our world. As the technology is evolving, the possibilities are growing and benefits are increasing. Thus, 3D printing is certainly a technology that a smart consumer would be conscious and ready to use as it matures and develops as a consumer product.
About the Author
Abhinav Chandrayan has worked in the Writing industry for 2 years, gaining experience in Media & Advertising and Market Research Industry. As a seasoned writer, he is passionate about advancing his writing skills by reading and working on versatile domains. In addition to writing, he is also involved in filmmaking, where his film has won the Gold Film of the Year Award in the year 2016 at IFP. Outside of the office, Abhinav enjoys traveling, sports, and exploring different movie niches.
Comments (0)
This post does not have any comments. Be the first to leave a comment below.
---
Post A Comment
You must be logged in before you can post a comment. Login now.
Featured Product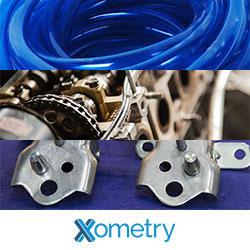 Xometry is your source for custom parts. Now, in addition to getting instant quotes on 3D Printing, CNC Machining, Sheet Metal, and Injection Molding, customers can create and send RFQs for die casting, stamping, and extrusion work to our nationwide network of pre-vetted manufacturers with just a 2D drawing. You will receive and be able to review responses from qualified shops within 7 days on an advanced web-based RFQ management platform. To learn more go directly to our site to issue and RFQ today. Stop wasting time managing RFQs through email and by phone, and start issuing RFQs at scale and in the cloud.