World Economic Forum: A.I. and robotics will create almost 60 million more jobs than they destroy by 2022
Machines will overtake humans in terms of performing more tasks at the workplace by 2025 — but there could still be 58 million net new jobs created in the next five years, the World Economic Forum (WEF) said in a report on Monday.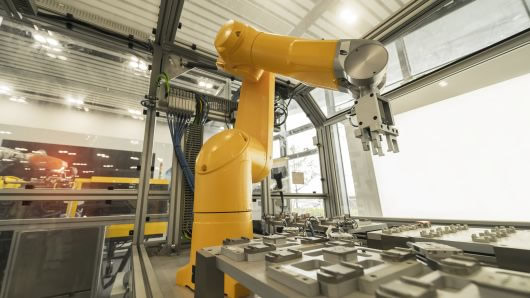 Developments in automation technologies and artificial intelligence could see 75 million jobs displaced, according to the WEF report "The Future of Jobs 2018." However, another 133 million new roles may emerge as companies shake up their division of labor between humans and machines, translating to 58 million net new jobs being created by 2022, it said.
At the same time, there would be "significant shifts" in the quality, location and format of new roles, according to the WEF report, which suggested that full-time, permanent employment may potentially fall.
Some companies could choose to use temporary workers, freelancers and specialist contractors, while others may automate many of the tasks.
New skill sets for employees will be needed as labor between machines and humans continue to evolve, the report pointed out.
Machines are expected to perform about 42 percent of all current tasks in the workplace by 2022, compared to only 29 percent now, according to firms surveyed by WEF. Humans are expected to work an average of 58 percent of task hours by 2022, up from the current task hours of 71 percent.
Artificial intelligence and its impact on jobs has become a hot topic of debate and many experts have predicted that machines will ultimately replace millions of jobs in the next decade. Still, the conventional wisdom among many business executives is that AI will also create new jobs. Full Article:
Comments (0)
This post does not have any comments. Be the first to leave a comment below.
---
Post A Comment
You must be logged in before you can post a comment. Login now.
Featured Product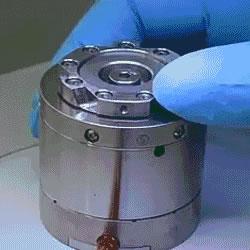 A traditional gantry system employs X-Y or X-Y-Z range of motion. Mounted on a base plate, usually granite, 2 parallel rails constitute the synchronized Y axis motion while the cross axis (bridge axis) provides the X motion. A vertical axis can be added on the bridge for the Z motion. A Split Bridge system can be less complex than a traditional gantry system because synchronization of the two parallel linear motors is not required. Both systems are used in industrial production, testing, and additive manufacturing.