World Economic Forum: A.I. and robotics will create almost 60 million more jobs than they destroy by 2022
Machines will overtake humans in terms of performing more tasks at the workplace by 2025 — but there could still be 58 million net new jobs created in the next five years, the World Economic Forum (WEF) said in a report on Monday.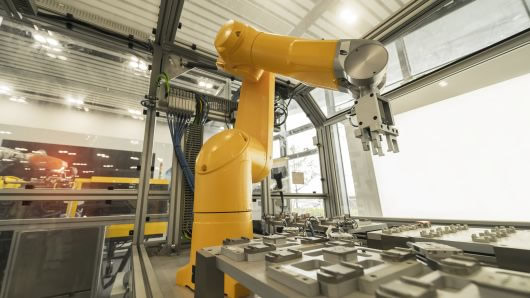 Developments in automation technologies and artificial intelligence could see 75 million jobs displaced, according to the WEF report "The Future of Jobs 2018." However, another 133 million new roles may emerge as companies shake up their division of labor between humans and machines, translating to 58 million net new jobs being created by 2022, it said.
At the same time, there would be "significant shifts" in the quality, location and format of new roles, according to the WEF report, which suggested that full-time, permanent employment may potentially fall.
Some companies could choose to use temporary workers, freelancers and specialist contractors, while others may automate many of the tasks.
New skill sets for employees will be needed as labor between machines and humans continue to evolve, the report pointed out.
Machines are expected to perform about 42 percent of all current tasks in the workplace by 2022, compared to only 29 percent now, according to firms surveyed by WEF. Humans are expected to work an average of 58 percent of task hours by 2022, up from the current task hours of 71 percent.
Artificial intelligence and its impact on jobs has become a hot topic of debate and many experts have predicted that machines will ultimately replace millions of jobs in the next decade. Still, the conventional wisdom among many business executives is that AI will also create new jobs. Full Article:
Comments (0)
This post does not have any comments. Be the first to leave a comment below.
---
Post A Comment
You must be logged in before you can post a comment. Login now.
Featured Product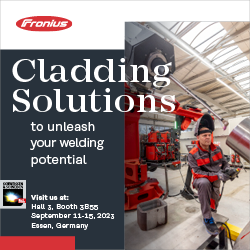 Ever since the invention of our "cold" MAG welding process Cold Metal Transfer (CMT), if not earlier, we have continuously achieved a technological edge in many welding-related areas, resulting in cutting-edge mechanized and automated welding systems. Advanced power source technology stabilizes the arc and ensures perfect welding results. Modern monitoring sensors optimize guidance of the welding torch and compensate for component tolerances. Last but not least, smart data documentation systems assist in perfecting the welding process. Collaborative systems, smart sensor technology, software solutions for data management, and offline programming including welding simulation open up profitable welding opportunities for metal processing companies starting with a single batch. That is why our robotic welding cells prove profitable not only for large companies, but also for small and medium-sized enterprises.