Emerson sweetens bid for Rockwell Automation to $29 billion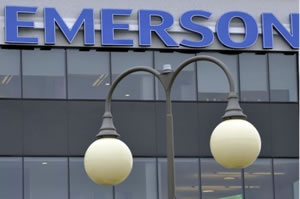 Greg Roumeliotis for Reuters: U.S. industrial automation equipment company Emerson Electric Co raised its cash-and-stock offer to acquire Rockwell Automation Inc to $29 billion on Thursday, ratcheting up pressure on its smaller peer to engage in deal talks.
The new offer follows Rockwell's rejections of Emerson's overtures for much of this year. Rockwell's CEO Blake Moret said last week he wanted to stick with delivering the company's factory automation equipment on one platform.
"As it did with Emerson's prior proposals... the board of directors of Rockwell Automation will carefully review Emerson's proposal to determine the course of action that it believes is in the best interest of the company and Rockwell Automation shareowners," Rockwell said in a statement on Thursday.
Rockwell shares were up 4.7 percent at $197.57. Emerson shares were up 0.2 percent at $59.25, giving the company a market capitalization of $38 billion.
Milwaukee, Wisconsin-based Rockwell said last month it had rejected a $215-per-share bid from Emerson, split in half between cash and shares. Full Article:
Comments (0)
This post does not have any comments. Be the first to leave a comment below.
---
Post A Comment
You must be logged in before you can post a comment. Login now.
Featured Product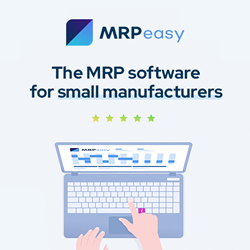 Always know what you have in stock and what you'll need to fulfill orders. Never forget to order parts on time or fail to notice a late delivery from your vendor. Easily create manufacturing orders and schedule them automatically according to resource availability or delivery deadline. Generate accurate cost and lead time estimates and provide customers with quick quotes. Receive notifications when orders are late or inventory levels reach a critical point. Ensure seamless communication between sales, production, warehousing, procurement, administration, and finance. Integrate with popular accounting, CRM, and e-commerce apps. MRPeasy is an ERP software for small manufacturers that gives you all that and more. Our users report a 54% average improvement in the overall performance of their business and a 42% increase in on-time deliveries. Try for free, no credit card needed.