Finnish micro-factory highlights path to business success
Tim Sandle for Digital Journal: The ANT Plant is a Finnish industrial innovation that involves constructing a micro-factory. This approach can challenge the existing practice of mass production in countries with low production costs. A plant is to be set up in the U.S.
The Finnish micro-factory approach challenges the established model of a large manufacturing plant and workforce. Such traditional plants are effective at producing standardized goods at a rapid rate. However, they are less effective at niche production and their high set-up costs require the large scale production of goods at a relatively low cost in relation to the sale price.
In contrast, the micro-factory concept is based on robotics and a flexible approach to manufacturing. Then key selling point is that the factory can be set-up and put to work very quickly. Once established the manufacturing of products is straightforward. The designers of the concept - EID Tech (Kuopio, Finland) - operate partnership agreements to allow for the upkeep and to cover the lifespan services of the micro-factories. This helps, according to Jari Helminen who is the CEO of EID Tech, to reduce the operational expertise of the company who purchases a micro-factory.
The speed of the micro-factory construction process can be seen in the video below:

Full Article:

Comments (0)
This post does not have any comments. Be the first to leave a comment below.
---
Post A Comment
You must be logged in before you can post a comment. Login now.
Featured Product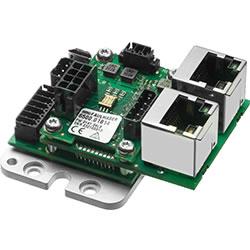 The FAULHABER stepper motor AM3248 raises the bar in terms of performance and dimensions. Offering up to 10,000 rpm, it achieves five times the speed of comparable stepper motors. Combined with a gearhead reduction of 100:1, it supplies a torque of 5 Nm. With a diameter of just 32 mm, it is suited for a wide range of applications in areas such as aerospace, laboratory automation, the semiconductor industry, robotics and 3D printing. Learn more!