Foxconn's Wisconsin plan raises skepticism as well as hope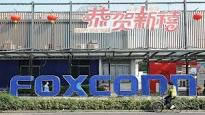 Rick Barrett, Milwaukee Journal Sentinel: The magnitude of Foxconn Technology Group's proposal for a $10 billion electronics factory in southeast Wisconsin is matched by the gravity of the questions it has raised.
From concerns about the $3 billion incentive package the state is considering, to doubts about whether Foxconn will deliver the thousands of jobs it has promised, to worries about its reported history of treating employees and the environment poorly, the Taiwanese manufacturer is drawing plenty of skepticism along with the hopes it has engendered for a huge economic boost.
Known as the contract manufacturer of Apple's iPhone along with many other high-tech products, Foxconn has said it will create at least 3,000 jobs, and possibly as many as 13,000, at a Wisconsin factory that will make liquid crystal displays beginning in 2020. Full Article:
Comments (0)
This post does not have any comments. Be the first to leave a comment below.
---
Post A Comment
You must be logged in before you can post a comment. Login now.
Featured Product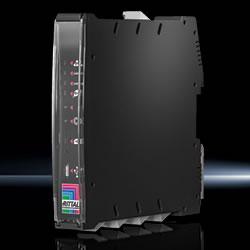 Download the Rittal Fact Book, we'll show you side-by-side product comparisons of Rittal and competitive products, and let you decide. You are an innovator. Your mind runs with "What if?" and the status quo can always be improved. When you find a supplier like Rittal who is forward thinking, you know you've found a partner. A supplier known worldwide for equipment that incorporates cutting edge technology, designed for efficiency, and solves problems other engineers hadn't even considered yet. A company that lives the Industry 4.0 world and puts it into practice in every step of the process.