APM 4.0 will sustain Industry 4.0
Dan Miklovic, LNS Research via Plant Services: No terms have captured the hype in manufacturing more than Industry 4.0 (or Industrie 4.0) and smart manufacturing. The supporting technology of the Industrial Internet of Things (IIoT) has promoted the concept of digital transformation, promising to shift manufacturing to the same degree that Uber has altered the for-hire ride business or Airbnb has altered the travel lodging industry.
Business leaders are piling on the Industry 4.0 wagon for fear that failure to employ new technology will render them uncompetitive (at best) or irrelevant (at worst). Market forecasts portend technology investment over the next five to 10 years that means every business will have some degree of new smart manufacturing capability. Even those organizations that invest only minimally will still see a significant change in their value chain, whether they are at the beginning, the middle, or the end of it.
Getting return on investment will prove to be a challenge to some, while others will see immediate benefits by adopting advances such as additive manufacturing (3D printing); having the ability to sell value-added services such as machine performance insight; or even selling capacity instead of products, much like GE sells engine thrust rather than jet engines. Full Article:
Comments (0)
This post does not have any comments. Be the first to leave a comment below.
---
Post A Comment
You must be logged in before you can post a comment. Login now.
Featured Product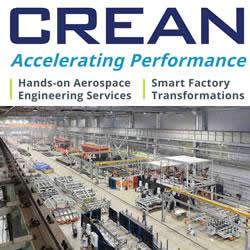 We model and analyze your current production operation by taking a System Wide approach. This will help you get to your true capacity and give you full Visibility, Insight and Control. Our program will be specially customized to your needs. We review your goals and critical drivers, look at your organization, identify your pain points and illuminate new financial opportunities. Our methodology has its roots in LEAN, Six Sigma, and Theory of Constraints but is augmented with internally developed methods specifically designed for High Mix production environments. We will optimize your resources to deliver maximum capacity. Our analysis will also take into account future growth planning.