Local Motors: Driving Innovation with Micro-Manufacturing
NewCo Shift: Local Motors was founded in 2007 by John "Jay" Rogers, an Ivy league-educated ex-Marine who wanted to marry his lifelong interest in vehicles with new economic models. The result: Local Motors, a company that, after eight years in business, now produces a series of vehicles built locally in a handful of facilities, but designed by a global community of enthusiasts.
Local Motors' business model is built around its microfactories. The four now in existence — and the dozens more that the company plans to open over the next 10 years — each focus on a few vehicle types. Each looks to source components locally to the greatest extent possible. And each features a modular factory floor that can be configured and reconfigured as needed to accommodate the demand for individual vehicles. Cont'd...
Comments (0)
This post does not have any comments. Be the first to leave a comment below.
---
Post A Comment
You must be logged in before you can post a comment. Login now.
Featured Product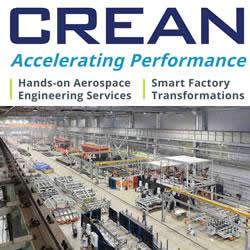 We model and analyze your current production operation by taking a System Wide approach. This will help you get to your true capacity and give you full Visibility, Insight and Control. Our program will be specially customized to your needs. We review your goals and critical drivers, look at your organization, identify your pain points and illuminate new financial opportunities. Our methodology has its roots in LEAN, Six Sigma, and Theory of Constraints but is augmented with internally developed methods specifically designed for High Mix production environments. We will optimize your resources to deliver maximum capacity. Our analysis will also take into account future growth planning.