How Small Manufacturers Can Leverage Smart Manufacturing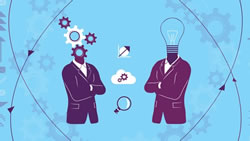 Andrew Waycott for Industry Week: I see three ways in which smaller manufacturers can leverage Smart Manufacturing. The first is the way applicable to all manufacturers—using today's affordable sensors to get better data, then using that data to fine-tune the process, decrease variability and remove bottlenecks. All of these bring costs down and drive quality up.
Now let's talk about the other two ways—ways that are specific to the smaller manufacturer.
Smaller manufacturers have the edge in building volumes of one—in other words, customized orders. For many smaller manufacturers, the look is less assembly line and more set of work stations. This means that the operator in a smaller plant typically makes more decisions. It's a more people-oriented process. Cont'd...
Comments (0)
This post does not have any comments. Be the first to leave a comment below.
---
Post A Comment
You must be logged in before you can post a comment. Login now.
Featured Product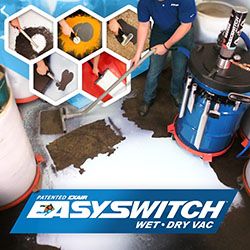 EXAIR's Soft Grip Super Air Scraper is a safety air gun designed to help remove the most stubborn debris found within industrial facilities. The patent pending design uses a scraping blade to assist the powerful compressed air flow removal of debris. This product is perfect for removal of caulk, gaskets, sealant, adhesives, tape, paint, stickers, labels, grease, lubricant and difficult to sweep metal chips, flakes or discs. It will help keep your machining tables, sub plate and assembly stations clean and functional. The corrosion resistant scraper blade is attached to a 2 inch Flat Super Air Nozzle and a Âľ inch extension to provide the strength and durability necessary for many of your toughest cleaning and housekeeping challenges. Extensions for the Soft Grip Super Air Scraper are available from 6 inches to 72 inches long to aid in cleaning table tops, inside machines, reaching the floor or other remote surfaces. Chip shields are also available. www.exair.com/184/sgsasext.htm