How Small Manufacturers Can Leverage Smart Manufacturing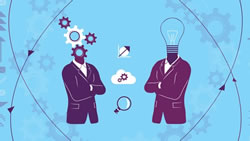 Andrew Waycott for Industry Week: I see three ways in which smaller manufacturers can leverage Smart Manufacturing. The first is the way applicable to all manufacturers—using today's affordable sensors to get better data, then using that data to fine-tune the process, decrease variability and remove bottlenecks. All of these bring costs down and drive quality up.
Now let's talk about the other two ways—ways that are specific to the smaller manufacturer.
Smaller manufacturers have the edge in building volumes of one—in other words, customized orders. For many smaller manufacturers, the look is less assembly line and more set of work stations. This means that the operator in a smaller plant typically makes more decisions. It's a more people-oriented process. Cont'd...
Comments (0)
This post does not have any comments. Be the first to leave a comment below.
---
Post A Comment
You must be logged in before you can post a comment. Login now.
Featured Product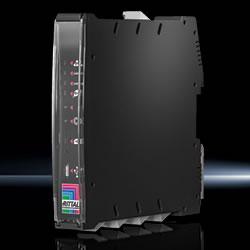 Download the Rittal Fact Book, we'll show you side-by-side product comparisons of Rittal and competitive products, and let you decide. You are an innovator. Your mind runs with "What if?" and the status quo can always be improved. When you find a supplier like Rittal who is forward thinking, you know you've found a partner. A supplier known worldwide for equipment that incorporates cutting edge technology, designed for efficiency, and solves problems other engineers hadn't even considered yet. A company that lives the Industry 4.0 world and puts it into practice in every step of the process.