Three ways to leverage IIoT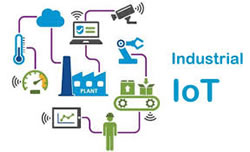 Scott Stone for Plant Engineering: The Internet of Things (IoT) will significantly alter manufacturing, transportation, distribution and other industrial sectors over the next decade, according to the World Economic Forum. We've only hit the tip of the iceberg in terms of the ways Internet-connected devices will transform these industrial sectors. To put a number on the anticipated growth of Industrial Internet of Things (IIoT) over the next few years, Accenture places conservative spending estimates at $500 billion worldwide by 2020.
Forward-thinking businesses are already leveraging the power of the IIoT and reaping the benefits. When used effectively, it allows companies to better manage their operation, increase production and transform business for the better.
Let's take a look at how industrial organizations should be harnessing IIoT to set their businesses up for future growth. Cont'd...
Comments (0)
This post does not have any comments. Be the first to leave a comment below.
---
Post A Comment
You must be logged in before you can post a comment. Login now.
Featured Product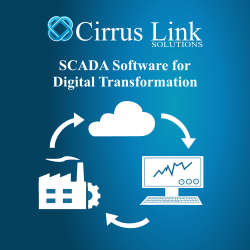 Cirrus Link provides a modular approach to building Enterprise-Class IIOT/SCADA/MES applications delivering a superior OT solution and enabling your enterprise to connect OT data to IT services for big data analytics. CTO Arlen Nipper, co-inventor of MQTT, forged a relationship with Inductive Automation to bring our software together for the ultimate IIoT solution. The Cirrus Link modules offer complete functions such as MQTT enablement, data delivery to the cloud, electronic flow measurement, and more. These software modules transmit data from the field via MQTT, with options to launch an MQTT server in the cloud or on premise and connecting OT data to industrial and business applications. The Cirrus Link IIoT modules for Ignition empower organizations to create one streamlined pipeline for all their IIoT data.