ThinkIQ selected as the 2023 AI TechAward winner for its leading IoT AI smart manufacturing platform
ThinkIQ, a pioneer of digital manufacturing transformation SaaS, was selected as a 2023 AI TechAward winner for its leading IoT AI platform. The AI TechAward celebrates technical innovation, adoption, and reception in the AI, Machine Learning (ML), and Data Science industries in 20 different categories.

The platform, ThinkIQ Vision, delivers unprecedented material traceability and insight into ways to improve yield, quality, safety, compliance and brand confidence in the smart manufacturing industry. It uses modern vision-processing software combined with powerful pre-packaged AI and ML capabilities to turn cameras on the shop floor into powerful sensors that eliminate blind spots across equipment, materials, and people to greatly enhance the available data for Continuous Intelligence.
"ThinkIQ Vision is a great example of the newest AI and ML technologies now allowing developers & engineers and professionals to build upon the burgeoning AI/ML industry. Today's digital economy increasingly runs on systems needing increased data and intelligence. ThinkIQ Vision's win here at the 2023 AI TechAwards is evidence of their leading role in the growth of the global AI ecosystem," said Jonathan Pasky, Executive Producer & Co-Founder of DevNetwork, producer of the AI DevWorld conference and the 2023 AI TechAwards.
"We are on the precipice of an AI revolution and are extremely proud to join the ranks of so many impressive companies as a 2023 AI TechAward winner," said Doug Lawson, CEO of ThinkIQ. "Our mission is to transform the smart manufacturing industry through innovative and sustainable AI solutions. As a result, our customers have improved yield and quality like never before, while mitigating the risk of recalls, saving costs and harmonizing operations."
Award winners were selected from the independent, expert-led DevNetwork AI Advisory Board, based on criteria including: technical innovation; attracting notable attention and awareness in the AI, ML and data science industries; and general regard and use by AI ecosystems and communities.
Featured Product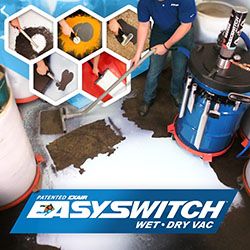 Super Air Knife reduces compressed air usage & noise when compared to other blowoffs. The Super Air Knife offers a more efficient way to clean, dry or cool parts, webs or conveyors. It delivers a uniform sheet of laminar airflow across entire length. https://exair.co/184_523 EXAIR is offering a special right now on Super Air Knives. Learn more at https://exair.co/184-sakpromo.com