WISER System will conduct live demonstrations of its ultra-wideband (UWB) high-density location and tracking solution for work in progress tracking, and release its latest version of the Tracker App.
Raleigh, NC, August 30, 2022 — WISER Systems, a leading provider of location and tracking systems, will demonstrate ATLAS™, a high-density ultra-wideband (UWB) real-time mesh location and tracking system, and will release a new version of its Tracker app, as an exhibitor at IMTS/Hannover Messe USA, September 12-17, 2022 at McCormick Place, Chicago, Illinois, booth #134037, East Building, Level 3.

WISER's ATLAS allows users to precisely locate and track thousands of tagged items in densely packed metallic environments in real-time, without sacrificing the precision, minimal infrastructure, and ease of install/use that WISER's lower-density Locator already provides.
WISER ATLAS allows the user to easily couple work-order or part numbers to tags using the WISER Tracker mobile/desktop app and ATLAS' mesh network. This simple association instantaneously enables tracking throughout the entire manufacturing process and facility. Users can view all tagged items as they move throughout the facility using the app or via the facility's ERP, MMS, or WMS system. The search function locates the tag being searched on the facility's floor plan for easy retrieval or process step identification in real time.
In addition, WISER will demonstrate the newest release of its Tracker App. This new version has continued improvements in tag assignment, grouping, and visualization. Also, as an added value, the app provides new levels of user permissions for users and administrators of the system.
The WISER micro-location system uses proprietary UWB Redundant Radio Location & Tracking (RRLT) technology to locate, identify, and track assets live in real time. WISER ATLAS delivers solutions in Industry 4.0 priorities, including smart manufacturing, and operations improvement and efficiencies, warehouse and auto-inventory management, supply chain and logistics, and yard management, to name a few.
"WISER ATLAS is a truly revolutionary system that enables companies to become much more efficient in their work in progress workflows, and our customers typically achieve ROI within months", said Mark Dirks, Chief Revenue Officer at WISER Systems. "The system is simple to install and provides accuracy even in highly reflective industrial and metal-heavy environments, with no-line of site required, unlike anything available on the market today," Dirks added.
The International Manufacturing Technology Show (IMTS), the largest and longest-running industry trade show in the Western Hemisphere, is held every other year. Since 2012, HANNOVER MESSE USA has co-located with IMTS, bringing everything together at a single venue and establishing the ideal platform for industrial change. These two events connect world-leading suppliers and forward-thinking manufacturers to unlock untapped potential and greater efficiencies.
About WISER Systems, Inc.
WISER's innovative UWB Locator utilizes proprietary Redundant Radio Location & Tracking (RRLT) technology to deliver scalable real-time location in nearly any indoor or outdoor environment, reporting precise (sub-meter or inch-level) coordinates via a computer or mobile device. Headquartered in North Carolina, WISER's RRLT location solutions are accurate even in cluttered, metallic, or complex manufacturing environments where conventional tracking technologies perform poorly. The system is lightweight and portable and can be deployed in minutes, thanks to WISER's auto calibration tool. End customers include numerous fortune 100 companies, several large aerospace and defense contractors, and multiple U.S. Government agencies. Because our system is designed to be deployed on-prem, for security, WISER manufactures its critical RRLT components in the USA.
Featured Product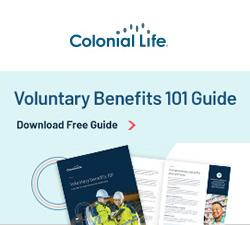 If there was ever a time to add voluntary benefits to your employees' compensation package, this is it. The tight labor market combined with supply chain bottlenecks, continued COVID-19 outbreaks, rising input costs and workforce challenges have helped drive a national trend of record high turnover rates for the manufacturing sector, making it imperative to evaluate compensation and benefits packages to remain competitive. The voluntary benefits 101 guide for manufacturers provides practical information about voluntary benefits without the jargon or complicated details. Download the guide.