-Velo3D's Common Stock to Begin Trading on the New York Stock Exchange Under the Ticker "VLD" on September 30, 2021 -Transaction Delivers $274 Million to Support the Adoption of Velo3D's End-to-End Manufacturing Solutions -Velo3D to Celebrate Milestone by Ringing the New York Stock Exchange Closing Bell on October 7, 2021
Velo3D, Inc. (the "Company" or "Velo3D"), a leading additive manufacturing technology company for mission-critical metal parts, today announced it has completed its merger with JAWS Spitfire Acquisition Corporation ("JAWS Spitfire") (NYSE: SPFR), a special purpose acquisition company, to become publicly traded. The combined company will retain the name Velo3D and its common stock will begin trading on the New York Stock Exchange under the ticker symbol "VLD" and its warrants under the symbol "VLD WS" on September 30, 2021.

The business combination was approved by the board of directors of JAWS Spitfire and was also approved at a special meeting of JAWS Spitfire's shareholders on September 28, 2021. As a result of this transaction, the combined company received approximately $274 million in total net proceeds, including $155 million in a private placement of common stock at a $10.00 per share value.
"Today marks a huge milestone for Velo3D," said Benny Buller, Founder and CEO at Velo3D. "Our vision for the company has always been to enable our customers to build without compromise and the capital raised from this merger will help unlock a new era of innovation through additive manufacturing. Our end-to-end solution has the ability to transform industries and enable the creation of technologies that were previously thought impossible to build. We believe we have a significant opportunity ahead of us and that the unique capabilities that we bring to the market will drive rapid adoption of our technology and our future growth."
"When you look at the additive manufacturing industry, I believe Velo3D is years ahead of the competition and its proprietary technology and broad set of patents will help the company maintain this lead well into the future," said Barry Sternlicht, Chairman of JAWS Spitfire Acquisition. "What Velo3D has done for its customers—most of whom are at the forefront of innovation in their industries—is nothing less than transformative. We're proud to be affiliated with Benny and the rest of the Velo3D team."
CEO Benny Buller and CFO Bill McCombe will continue to lead the combined company through its next phase of growth as it continues to redefine the high-value metal additive manufacturing market.
Since its production launch in 2018, Velo3D has been utilized by some of the most innovative companies in the world, including SpaceX, Honeywell, Boom Supersonic, Chromalloy, and Lam Research.
The proceeds are expected to accelerate the adoption of Velo3D's end-to-end additive manufacturing solutions. This growth includes the company's planned expansion into Europe, which will be a key market in 2022.
Funds will also support the rollout of the new Velo3D Sapphire® XC printer to customers in the space, aviation, energy, and defense industries, as well as customers in new industries that can benefit from printing larger mission-critical metal parts. The first system is expected to be delivered in the fourth quarter of 2021 and will be able to produce parts that are 400% larger in volume and lower production costs by 65-85%, allowing Velo3D's end-to-end solution to service a wider range of applications. Sapphire® XC currently has more than $80 million in backlog of pre-orders and bookings.
The $274 million in net proceeds from this transaction are calculated as: $345 million from JAWS Spitfire cash in trust, $155 million from private placement of common stock, less $182 million from redemptions, and $44 million in transaction expenses.
To celebrate the merger, Velo3D will be ringing the New York Stock Exchange closing bell at 4:00pm ET on October 7, 2021. The closing bell ceremony will be broadcast live on the New York Stock Exchange's website. Photos and video of the bell ringing will be available via New York Stock Exchange's YouTube and Facebook pages and Twitter @NYSE and @VELO3DMetal.
Featured Product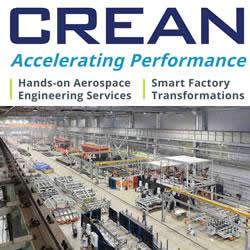 We model and analyze your current production operation by taking a System Wide approach. This will help you get to your true capacity and give you full Visibility, Insight and Control. Our program will be specially customized to your needs. We review your goals and critical drivers, look at your organization, identify your pain points and illuminate new financial opportunities. Our methodology has its roots in LEAN, Six Sigma, and Theory of Constraints but is augmented with internally developed methods specifically designed for High Mix production environments. We will optimize your resources to deliver maximum capacity. Our analysis will also take into account future growth planning.