3D HoloGroup, the augmented reality (AR) software architecture and systems integration company, announces the next version of 3DHoloQR Multipurpose QR (Quick Response) Code Application
With a quick scan by a mobile device or view through AR glasses, the 3DHoloQR multipurpose application is designed to effortlessly and securely link, view and utilize disparate corporate infrastructure by anyone, anytime and anywhere. Features include:

File Management - Scan or record a report, statement, document, photos and actions of any sort to print-out or append to other documents, files, and more, then quickly link to a master file.
Work Management - Manage work environments, teams, groups and even earlier QR codes for seamless integration into various policies, processes, and inventory.
Tracking - Chart the progress of any item for immediate review.
CRM - Instantly provide authorized access to crucial data and to a customer base requiring immediate information.
Marketing - Communicate and deliver data that provides value for the organization, its customers, clients, and business partners.
3DHoloQR was created with the commercial enterprise in mind. With the 3DHoloQR app, an organization can easily evaluate the safety of their equipment and environment to comply with government requirements, track items and simultaneously assess efficiencies of their inventory and supply chain, provide and document up-to-minute notes and information useful for marketing and sales - all without interfering with their current procedures and all by just one person.
To learn more about 3DHoloQR and how it can help your organization become more efficient and less costly while increasing you customer relations initiatives and marketing efforts, contact us. Our team of talented engineers, technical gurus, industry professionals, and importantly, AR design and implementation experts, all with hands-on experience in multiple dynamic technologies can provide you with just what you're looking for - which is just about anything the mind can create!
About 3D HoloGroup
3D HoloGroup, the AR software architecture and systems integration specialist, is on track to provide the largest selection of AR hardware and ancillary brands on the market. Our customers come from a wide array of enterprise and commercial sectors. They use 3D HoloGroup products and services to provide instructional training for their personnel, students and customers; create hands-free, safer work environments and compliance with government regulations, enhance comprehension with visual learning of complex procedures; and many other uses AR lends itself to. Our partners encompass globally respected names in augmented reality, artificial intelligence, technology, design and quality. They trust us to deliver the best, most efficient, technically advanced and cost effective solution their customers, and our customers, demand.
What's your need? Visit today and see what we can do for you. https://3dhologroup.com/
See what we're up to!
Featured Product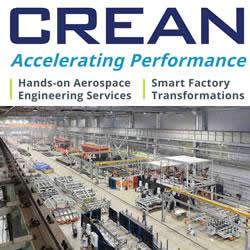 We model and analyze your current production operation by taking a System Wide approach. This will help you get to your true capacity and give you full Visibility, Insight and Control. Our program will be specially customized to your needs. We review your goals and critical drivers, look at your organization, identify your pain points and illuminate new financial opportunities. Our methodology has its roots in LEAN, Six Sigma, and Theory of Constraints but is augmented with internally developed methods specifically designed for High Mix production environments. We will optimize your resources to deliver maximum capacity. Our analysis will also take into account future growth planning.